ARTA BOARD APPOINTS BRUCE BISHINS PRESIDENT OF TRIP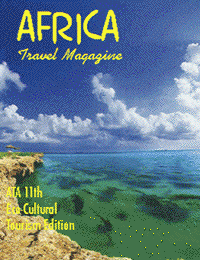 The ARTA Board of Directors has voted to appoint Bruce Bishins, CTC to the post of President of the TRIP Corporation. ARTA, which serves as the incorporator and facilitator pro tem of the corporation, until TRIP seats a full, industry-wide board later this year, has moved forward with the incorporation of TRIP as a not-for-profit corporation slated to be based near the Detroit Metropolitan Airport in Romulus, Michigan.
TRIP calls for the creation of a joint, industry-managed, non-profit corporation to establish a more effective and useful system of providing recognition and credentials to accredited travel retailers in the U.S., Canada, and Mexico, including the implementation of a new travel agent ID card. Expansion on a global basis is an option which the TRIP leadership will also consider.
ARTA first announced its support of and involvement in the development of the new industry-wide agency accreditation program in January 2007.
During the past year, ARTA formed a TRIP Working Group including ARTA Chairman Barry Richcreek (Richcreek Vacation Center, Harrisburg, PA), ARTA Vice Chairman John Faulds, CTC (Travel Destinations, Scottsdale, AZ), ARTA Executive Director Pat Funk,
Nancy Linares, CTC (Holidays 'n Travel, Austin, TX), Gerda Myer, CTC (World Travel Management, Woodland Hills, CA), Sally Watkins, CTC (Century Travel, Austin, TX), and Bishins.
The working group met frequently in focus sessions with travel suppliers from all sectors of the industry as well as with agency association representatives.
Bishins brings an extensive background of experience to his new position at TRIP, including a wide variety of agency administration and training roles at major airlines, travel agencies, travel distribution companies, agency associations, the Air Traffic Conference (ARC's predecessor), and the International Air Transport Association (IATA).
TRIP will hold an industry orientation for all stakeholders, travel suppliers, agency groups, and other interested parties in Atlanta, on May 20, 2008. Additional details and registration information will be announced soon. ARTA, 800-969-6069, pat@artaonline.com
PATH ELECTS NEW BOARD OF DIRECTORS
On January 23, 2008 PATH (Professional Association of Travel Hosts) held their annual elections. The new board of directors includes the following well-regarded industry professionals: President and Co-Chair Event Committee, Andi Mysza, Montrose Travel; 1st Vice President and Public Relations/Communication, Anita Pagliasso, Ticket To Travel; 2nd Vice President and Co-Chair Supplier Membership Committee, Pam Miller, CTC, Magellan360; Secretary and Co-Chair Host Membership Committee, Betsy Geiser, Uniglobe Travel; Treasurer and Co-Chair Host Membership Committee, Tony Gagliano, Travel Planners International; Director and Co-Chair EventCommittee, Kim Sherrett, Travel Counsellors; and Director and Co-Chair Supplier Membership Committee, Jackie Friedman, Nexion.
"We are looking forward to capitalizing on the positive momentum we have going into 2008 with our new Board of Directors. Our team of host agency leaders will direct PATH to become the premiere organization originally envisioned" commented Andi Mysza.
"I am proud to be associated with this cohesive group of like-minded professionals who are dedicated to common goals of PATH," stated Anita Pagliasso.
Kim Sherrett said: "As a charter member of PATH, it is an honor to serve on the Board of Directors and to add my personal touches to our special events as the 2008 Chairman of Meetings and Events committee." "I am committed to the success and development of independent travel professionals and am looking forward to being a part of PATH's dedicated leadership team," said Jackie Friedman. "Our objective is to ensure that PATH remains a credible force in the industry and that we work together to champion standards, best practices and agent development programs that will mutually benefit our host agency and supplier membership." PATH, Professional Association of Travel Hosts, Membership@PATH4Hosts.com, www.PATH4Hosts.com