Merzouga Area, Morocco

Information and appeal for disaster flooding in Merzouga Area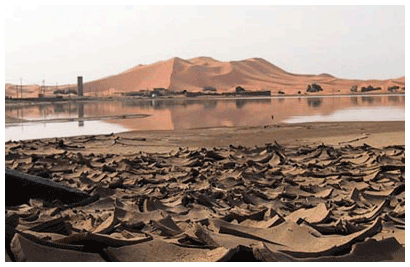 Erg Chebbie Dunes in the Sahara Desert, Morocco and the villages of Merzouga and Hassi Lybed Lcal Berbers are the indigenous poor folks of the Sahara Desert The night of May 26, there were severe thunder storms, hail the size of golf balls, a lot of rain and wind which caused severe flooding in the area. Most of the damage was in Merzouga as all the waters hit the mud houses and destroyed over 250 houses. In Hassilybed, the river also destroyed many houses along the river bed. In the north of the dunes where there are some little hotels. Several were destroyed and the only deaths- three- were in one of those hotels. Thanks to the quick response of the government-the same night- there were no deaths in Merzouga or Hassilybed. Many folks had to be rescued by helicopter as they were trapped by the rivers in Merzouga and others were encouraged to leave before the waters approached Merzouga.
Many hotels were partially or completely destroyed but the emphasis of my appeal is for help for the local folks. The government has set up 150 tents in Merzouga and 30 in Hassilybed with about 6-8 people in each tent. The tents are 4 x 4 yards and are plastic. Rugs on the floor and bottled water to drink. Blankets, bread and sardines are provided. They are lucky to go eat in the houses of others who still have houses intact. There are no sanitary provisions- they cope as they are nomad origin and use the desert for toilets.
In Merzouga, there are about 250 families who ran from their houses with only their clothes on their back, with a lesser number in Hassilybed.
FOR A CONTINUATION OF THIS STORY ... AND HOW YOU CAN GET INVOLVED
http://www.bluemenofmorocco.co.nr/