Over 550 European travellers and bloggers took part as food critics in cheap flight specialist Skyscannerís second annual study of the quality of on-board culinary offerings.

Top 5 Long-Haul Airline Food
KLM
Aeroflot
SAS
Air France
British Airways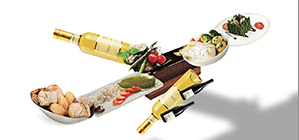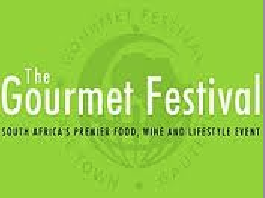 Tastic Table of Unity at the
Cape Gourmet Festival.
To promote peace and goodwill in the Rainbow nation is the festival's worthy goal. At the sound of the Noon Gun, religious leaders, prominent personalities and South Africans from all walks of life will come together in a marquee to break bread for peace at the world's longest table. This is a celebratory feast unlike any other for the body, spirit and mind where South Africans can take hands and pool their cry for peace and humanity. Tastic, the major sponsor, has called on all South Africans who are unable to attend the event on Table Mountain, to create their own Table of Unity by inviting friends, neighbors and relatives to their homes to spread peace and goodwill throughout the country. (continued).

Morocco's Vegetable Foods
by Habeeb Salloum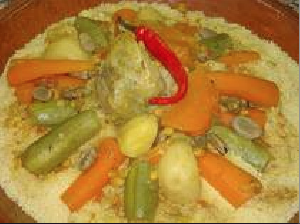 No one who has enjoyed couscous, the national dish of Morocco, in all its meat varieties, will dream that in many peasant homes this delicacy is prepared solely from vegetables and semolina. These toilers of the soil who never taste meat for weeks at a time prepare, not only their couscous, but almost all their dishes from grain and vegetables. With the right amount of herbs and spices they create incredibly tasty meals, forming an important part of the Moroccan kitchen - a cuisine with an illustrious history. A great number of the Moroccans firmly believe that no other country's culinary art has reached the exalted heights of their cooking. A number of travelers support this assessment, stating that if the food of this North African country is not the greatest in the world, it stands near the top as one of the world's eminent cuisines (continued).
---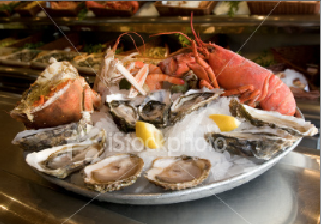 Culinary Travel
in Cote d'Ivoire,
West Africa
Courtesy of Best of Africa
Resort

The French influence
in food and dining.
(see photo page)
---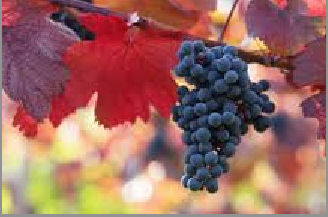 South Africa's Cape Wine Country
During our 26th ATA International Congress there were several occasions to visit the historic wine country surrounding Cape Town, and count that experience among our most memorable short trips. Our first Wine Country tour that year was in the company of the Davidowitz brothers, Sellwyn and Robert. Both operate tour companies on the Cape, and we couldn't recommend anyone more knowledgeable of the area, its history, and where to enjoy the best food and wines.(continued)


Above: Tour operator Robert Davidowitz discusses wines in Franzhoek with Robert D'Angelo of Philadelphia. Photo by Muguette Gofurani.

Caesars Gauteng named Best City Venue with Accommodation
at Conference Venue Awards|
Top Left to Right : Deputy General Manager Non Gaming; Jegie Padmanathan, General Manager Non Gaming; Clive Harrington, Banqueting Manager; Jean Hanekom. Front Left to Right - Group Sales Manager Bernadette Nickol and Groups and Conventions Manager Chris Prieto. (continued)
"Today sees disunity in most families with relatives not speaking to each other, divorce, discord with the neighbors or a loved one having passed away. The Tastic Table of Unity is an opportunity for all South Africans to put aside their differences and celebrate togetherness, peace and joy through the common bond of good food and entertainment, " says Christine Cashmore, Gourmet Festival Director.
"Clearly all South Africans long for the same thing, the Cape Gourmet Festival has therefore planned this peaceful-event as part of our philosophy of community involvement and upliftment," Cashmore added.
The Tastic Table of Unity is one of the festival fundraising events for Red Cross Children's Hospital, Africa's only remaining dedicated children's hospital and major beneficiary of the Cape Gourmet Festival. In support of our youth, funds and hearts will go out to the hospitals Trauma Unit at the Tastic Table of Unity. It is the only Trauma Unit in South Africa dedicated to children and currently treats more than 10 000 child victims of accidental and non-accidental injury a year. Widely recognized for its expertise, the Trauma Unit at Red Cross Children's Hospital is ideally placed to become the regional and national center for pediatric care. However, this specialist service can only be offered once the unit has been upgraded and adequately equipped.
The unity luncheon to be served to guests in the marquee on the Table Mountain contour road, brings together an awe-inspiring cast of international and local chefs who'll be working side by side preparing the food. Their mammoth task includes a three-course luncheon to be prepared in a crowded mobile kitchen for the 650 guests at the 250m long table. A Unity loaf will take pride of place down the entire length of the Tastic Table of unity.
The chefs involved in the Table of Unity will also be cooking up a storm in the Chefs in Action Theatre at the Good Food & Wine Show from 23-26 May 2002, another major event of the Cape Gourmet Festival.
To be part of this wonderful camaraderie on a setting to take your breath away, contact Claudia at the Gourmet Festival offices at Tel: (021) 465 0069, Fax: (021) 461 0294, or visit the Festival website at www.gourmetsa.com. Tickets are available at R250 per person, including wine, beverages and entertainment by a dazzling cast of South African artists.
Other highlights on the Cape Gourmet Festival's menu of palate-pleasing events:
The Good Food & Wine Show: (23-26 May at Cape Town's Good Hope Center). This flagship event is the biggest most comprehensive culinary exhibition in Africa and celebrates its 5th taste extravaganza. It's an exceptional eating, drinking, shopping, looking, learning and laughing experience that promises to leave you begging for more!
Fleur du Cap Restaurant Week). Taste the fare of the cream of the Cape's restaurants at only R59.00 including a two course menu and a glass of Fleur du Cap wine, when 60 selected local restaurants conjure up an unique menu that reflects their culture and style.
Gourmet Dinners (20 ˆ 24 May). Enjoy unparalleled gourmet dinners as international guest chefs create their magical gastronomic masterpieces in collaboration with executive chefs at leading Cape hotels.
The Grande Finale Gala Banquet (25 May) is a star-studded night of untold glamour and gourmet at The Table Bay Hotel with a Bollinger champagne reception and chefs supported by Cape Town's finest preparing an unsurpassed culinary feast.
The Cape Gourmet Festival runs annually. For more information contact the Gourmet Festival offices at Tel: (021) 465 0069, Fax: (021) 4610294, or visit the Festival website at www.gourmetsa.com.
mailto:louise@gourmetsa.com, or visit the Festival website at http://www.gourmetsa.com