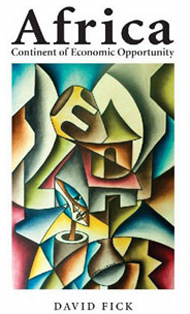 I am Africa: Would you believe I am often thought of as one country with a uniform culture. In truth, as the world's second largest continent, I am a mosaic of over 50 countries, each with a rich diversity. This vast treasury includes unique music, festivals and events, food and dining, tribal culture, fashions, natural remedies, ancient traditions, languages and history - each worth exploring by the visitor, who will benefit greatly from the Africa experience.
The world is slowly becoming aware of my outstanding potential for tourism as more and more good news is reaching people via the internet and media such as Africa Travel Magazine. The editor's goal is to make each issue a "Keeper."This magazine has launched a series of exclusive destination editions, starting with Ethiopia in March and following through with Tanzania, Djibouti and Zambia to form the Africa Travel Library collection. More countries will be added as the news gets out. It is series you will want to order and save in the attractive binders available soon. Here's what President Kikwete of Tanzania has to say about me, "The western media needs to focus more on success stories in Africa. We are doing so many good things out here which do not get enough publicity." Africa Travel Magazine's success record verified by its consistent #1 ranking on Google and others for positive Africa topics. There's much more to come on this important topic.
---
..

I am Djibouti: They call me "Africa's Red Sea Miracle." Why? For starters think of the familiar line - location, location and, location. I am a former French colony situated on the Red Sea in Africa's farthest corner, bordered by Ethiopia, Eritrea and Somalia, with Yemen across the way in the Arabian Peninsula. My coastline extends from the Red Sea to the Gulf of Aden, the same route taken by traders and explorers since early times. Lonely Planet describes me as an ideal place to recharge one's batteries before or after an overland trip to Ethiopia or Eritrea. The Africa Travel Association (ATA) chose me as host country for its 11th Annual Eco Cultural Symposium in January, 2008, which became an opportunity to showcase my travel, trade and tourism attractions to influential contacts from North America, Africa and points beyond. Some say I have the location and potential of becoming another Dubai, which time will tell. Among my most popular visitor attractions is year round diving and snorkeling in the Gulf of Aden with denizens of the deep including Whale Shark. I compare in size to Massachusetts and my three main regions, include the coastal plain and volcanic plateaus in my central and southern regions and mountain ranges to the north.
Djibouti City, my strategic seaport, has a half million population. Do you enjoy warm weather? You will find me a great vacation spot, with November to mid April the best time to visit. Being at the mouth of the Red Sea, with my status as a free trade zone in northeast Africa I serve as an important transshipment location for trade goods entering and leaving the highlands of East Africa. My two official languages are French and Arabic, however Somali and Afar are spoken throughout the country. I have two main population groups, the Issa (Somali) and the Afar, with Europeans, Arabs and Ethiopians in lesser numbers. Click for sample page.
I

am Ethiopia .. land of great discoveries, a broad cultural mosaic and hidden treasures such as the"Lucy Legacy. My capital Addis Ababa is headquarters for many key organizations including the African Union. Here's an item on how I am gaining wide recognition in the USA. "The Ministry of Culture and Tourism of Ethiopia and the Houston Museum of Natural Science of Texas, USA signed an agreement to mount an exhibition entitled "Lucy's Legacy: The Hidden Treasures of Ethiopia" The agreement was signed by the Ethiopian Minister of Culture and Tourism, Ambassador Mohammed Drir and the President of the Houston Museum of Natural Science, Mr. Joel A. Bartsch.
Following the signing of the agreement, Ambassador Mohammed Dirir said the centerpiece of this Ethiopian Exhibition in the United States will be Lucy, but nearly 190 other Ethiopian Heritage items from various regions of the country will be included. These range form humankind's' earliest stone tools to contemporary articles representing the legacy of our forebears and of our own time. The Ambassador further said that millions of Americans-school children and adults- will view in some eleven major museums across the United States these fabulous collections from the cradle of human kind, Ethiopia. He went on to say that they will have the opportunity to somberly reflect on human origins, they will have a chance to know about an ancient millennia-old civilization in Africa, and a chance to acquaint themselves with contemporary Ethiopia through a realistic image." Continued . Click for sample page

I am Morocco ... an historic, romantic world of its own that's just a few short miles from continental Europe via Gibraltar. Here's what Africa Travel Magazine Associate Editor Karen Hoffman of New York had to say about one of my great cities.
"Our one-day adventure began in Marrakech; an enchanting walled city at the foot of the Atlas Mountains. We drove about 48 km into the mountain foothills to Imlil, a charming hamlet which was the starting point of our trek. We were welcomed by the villagers with mint tea and a delicious array of Moroccan pastries. The mountain guides gave a briefing on the area, and on the culture and tradition of its inhabitants, the Berbers (Chleuhs).." (continued)
I am Uganda: Visitors love exploring my wildlife areas, however, according to a recent item by Professor Thome of Kampala they should exeercise caution. A French tourist visitor had a near fatal run in with an elephant at Murchisons Falls National Park last week. Ignoring guidance habitually given to visitors, to take a ranger with them for their game drive, the group approached some elephants to within very close range before switching their car engine off. Little did they know that a female elephant with a small cub was taking this intrusion into her space as a potential threat to her newly born and promptly went on the attack. With the engine off the car could not back up and escape in time and was, according to park sources, rolled over by the mother elephant, before she retreated towards her baby.
Another car, which had properly stopped at a safe distance, immediately alerted the park head quarters from where a rescue team was dispatched to attend to the injured tourists. First aid was administered to the two injured visitors at Masindi General Hospital before they were evacuated to the Kampala International Hospital for further treatment. None of the injuries were reported to be life threatening. Uganda Wildlife Authority then pointed out for the general public and foreign visitors to observe park rules, keeping a safe distance from the wild animals when game viewing and taking guides and / or rangers with them from park head quarters instead of setting out on their own. It was also said that the incident was extremely rare and completely avoidable, if the visitors had observed basic rules or exercised some common sense. Recommends this correspondent: 'use the services of a licensed tour operator in good standing when visiting Ugandan national parks. Details of such firms can be obtained from the Association of Uganda Tour Operators (AUTO) via auto@utlonline.co.ug or visit their webpage at www.auto.or.ug'
I am Ghana: My people are among the most friendly, creative and industrious in all of Africa. Here's what Africa Travel Magazine had to say:
"This tour, with its focus on roadside commerce, creative crafts and cottage industries, was an eye opener to the amazing entrepreneurial spirit that is so dominant in Ghana. It is reflected in the latest book by Dave Fick entitled ""Africa: Continent of Economic Opportunities." The experiences enroute during this week long, dawn to dusk tour left a profound impression Starting with the Lake Volta Region near the Togo border, our journey took us to the provincial capital of Ho; then to the Kumasi area, home of the Ashanti Empire. Our agenda included Senchi Riverside Resort, Liate Wote, Afadjato Mountain, Wli Waterfalls, Tafi Monkey Sanctuary, Abenyinase Kente Weavers, Cedi Beads, Oumasi, Shai Hills Game Reserve, Bunsu Arboretum, the Bobiri Butterfly Sanctuary, Ejisu Bease, Bonwire Village, home of the Kente Weavers, Ntoso, the Adinkra Printing Village, plus Ahwiaa, the Carving Village. We visited the the Ghana Tourism Board's Kumasi office and Crafts Center, plus a new luxury resort at Lake Bosomtwe. One of the most meaningful sites was NNonkonsuo, the Slave River Memorial Center. Enroute to Kakum National Forest, with its famous rope bridges, we stopped to watch a family operation producing palm oil. The final leg of our journey involved Elmina and Cape Coast Castles". Continued . Click for sample page