INVITATION
World Travel & Tourism Council at ITB 2007
The future of Travel & Tourism
Thursday March 8, 2007
ITB, Berlin
ICC room 15 and 16, 11.00-13.00
On Thursday March 8, 2007 at 11.00, the World Travel & Tourism Council (WTTC) will launch the 2007 forecast estimates of Travel & Tourism's economic performance for 176 countries and the world.
In response to a strong demand for exclusive and detailed access to WTTC's proprietary economic research, the Council, along with its research sponsor Accenture, will release its 2007 Tourism Satellite Accounting (TSA) forecast, as the Travel & Tourism community comes together at ITB.
Senior executives and experts in the Travel & Tourism industry will participate in an open panel to discuss the forecasts and future trends. Panelists include:
Lord Tim Clement Jones, Chairman
Upstream, DLA Piper Rudnick Gray Cary UK LLP
Jean-Claude Baumgarten, President, WTTC
Peter Franz, Managing Director, Accenture
Geoffrey Kent, Chairman & CEO, Abercrombie & Kent Group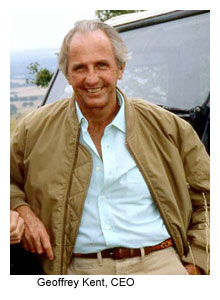 Don't miss this opportunity to participate in the open discussion and to put your questions to the panelists.
Contact
For further information on WTTC please contact Louise Oram at louise@wttc.org or on + 44 (0) 20 7481 8007