More ATA Jubilee
Profiles for ATA Yearbook
Profile Index
ATA Chapters
Newsmakers




Hon. Zakia Hamdani Meghji
Past President of the Africa Travel Association is Hon. Mrs. Zakia Hamdani Meghji, Minister for Natural Resources and Tourism for the Republic of Tanzania. Since hosting the ATA 23rd Congress in Arusha, Tanzania in 1998, she has introduced several highly important and timely initiatives in terms of developing the tourism sector, sponsored promotional tours of the USA, and introduced a Tourism Awards program. Thanks to her leadership qualities, Tanzania will again be hosting a major ATA event, this time it will be the Africa Travel Association's 7th Ecotourism Symposium, December, 2003.
Born in Zanzibar the Minister is a teacher by profession. Her political career, which began in 1985, included district and regional high posts, Head of Economic and Social Affairs Department and the Secretariat of CCM, the country's ruling party.
Helen C. Broadus



Ms. Helen C. Broadus is the cofounder and President of Venue International Professionals, Inc., which is a full-service international travel and tourism-consulting company, based in the Washington Metropolitan Area and brings to VIP an extensive background in international travel and tourism consulting services. She is also the Chairperson of the ATA's Education and Training Committee and a Sales Associate with the Marriott International Corporation, specializing in hotel and hospitality services. She has been elected to a second term as the International Secretary of the ATA and prior to this appointment served as the President of the ATA's Mid-Atlantic Chapter from 1992-1997. More->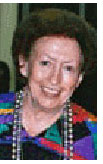 Mrs. Mira Berman
Updated profiles of Mrs. Berman and several other key members are being updated and will appear soon in this section of the website and in our magazine.
With the Africa Travel Association's 30th Jubilee Congress in Nairoibi, May 15-20, the excitement is mounting as our magazine's editors and ATA staff present a landmark souvenir capsule of ATA's progress. The above profiles of members past and present are a key step in that direction, as the association's great strength is the caliber of people in its chapters and on its Board of Directors. To submit a profile, please fax 1-604-681-6595, E-mail africa@dowco.com
We Welcome Your Profiles for our ATA Jubilee Grand Finale YearBook
Hon. Patrick Kalifungwa, ATA President, Lusaka, Zambia
Hon. Zakia Hamdani Meghji,, Tanzania


Hon. Yusuf Abdullahi Sukkar, Addis Ababa, Ethiopia


Roger Kacou, intercontinental Hotels
Gaynelle Henderson-Bailey, Washington
Muguette M. Goufrani, Canada
Nomvimbi Meriwether, USA
Helen C. Broadus, Washington
Dave Gibson, Chemonics Int'l, USA
Elyse White, Harlem, New York
Marlene Melton, New York
David J. Saunders, Washington
Georgina Lorencz, Minneapolis
Eddie Bergman, New York University
Hani A.Z. Yamani, Air Harbour Tech
Benachir Akli, Casablanca
Jerry W. Bird, Canada
H.E. Levy P. Mwanawasa, President of the Republic of Zambia

Other Newsmakers: Alphadi / Ankumah / Bird / Berman / Broadus / D'Amore/ Dauffenbach / Dorsett / Dunn / Eilets / Fabiyi / Goufrani / Gizo / Gordon / Haury / Hayes / Henderson- Bailey / Hoffman / Kacou / Kileo / Kisoni / Ludovic / Melloni / Melton/ Posell / Rossi / Salloum / Saunders / Sy / Rawlings / Sukkar / Tafesse
We welcome submissions, recommendations for interviews, reviews and referrals.
ATA Head Office: 347 Fifth Avenue,
Suite 610, New York, NY 10016
E-Mail: africatravelasso@aol.com .
Tel: (212) 447-1926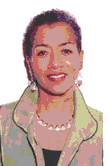 Dr. Gaynelle Henderson-Bailey

Dr. Gaynelle Henderson-Bailey is 1st Vice President of the Africa Travel Association and a member of the Mid Atlantic Chapter in Washington, DC. As President of Henderson Tours she was pleased to announce recently that Henderson Associates, Inc., the tourism development consulting division of her company, has been contracted by Bermuda Department of Tourism to promote the conference, focusing primarily on the African American, African and Caribbean markets. Henderson Associates is the first African American agency ever appointed by the Bermuda Government to target the African American tourism market. As Tourism Minister the late David Allen said, a Bermuda marketing program for African Americans was "long overdue". In addition, Henderson Associates is serving as the booking agent for the conference and will assist in fostering and facilitating post-conference cross-border initiatives.
Elyse White




ATA's most senior member
From NYATA Newsletter
The Life and Times of Elyse White
Last summer Elyse White wore a red patent leather bikini to the beach. Her retort to people's disbelief that n eighty-nine old woman could do such a thing?-- A shrug of the shoulders and a simple "why not?" It has been this kind of unyielding attitude that has helped Mrs. White live a long and fulfilling life. Mrs. White was born on October 1, 1908 in Roanoke, Virginia. She earned her bachelor's degree, cum laude, from Howard University in 1930. Mrs. White went on to achieve her post baccalaureate degree from Catholic and American Universities. After the Great Depression, Mrs. White worked as a social investigator for the New York City Department of Welfare. Later, she worked at several New York City hospitals as a medical social worker. In 1960, she began yet another career as a teacher with the New York City Board of Education. And at the age of sixty-one, Elise White left the Board of Education to become a travel Agent/consultant, a career that she is still pursuing at the age of ninety. She has visited over twenty-five countries in Africa and more than eighty countries worldwide. Recently "enstooled" as an honorary Ashante Queen Mother by the Government of Ghana, she was honored for helping to bridge the geographical and cultural boundaries that separate Africans. An active member in many civic and cultural organizations, Mrs. White encourages all to be perseverance and to never stop having goals and aspirations.


Council Irwin, ATA Board Member
Profile to come
Hon Yusuf Abdullahi Sukkar


Former Commissioner for Tourism, Republic of Ethiopia. His Excellency Yusuf Abdullali Sukkar has held the distinguished position of Commissioner, Ethiopian Tourism Commission, since 1997. He has received many honors and awards for his distinguished career in the Ethiopian Government and was recently elected as a Member of the Board of Directors of the Africa Travel Association. He attended Haile Selassie University in Addis Ababa, Ethiopia and graduated with a BA., as an Economics major with a minor in Public Administration. He later achieved an MA in Economics, specializing in economic development and public finance from the University of Pittsburgh, Pennsylvania. He is presently the Board Chairman of the Development and Hotel Company (Addis Ababa Hilton), Ghion Hotel Enterprise and Wabi Shebelle Hotel enterprise. His major duties include: initiation of tourism policies and laws, as well as the follow up of their implementation; publicizing the country's diverse resources of tourism attractions; and encouraging the development of tourist facilities, and setting standards for the same.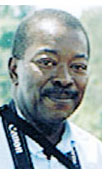 R
R
Roger Kacou
Roger Kacou is an ATA member of long standing and is a Vice President on its Board of Directors. as the Director of Operations for Africa for the Intercontinental Hotels Group. Mr. Kacou was previously in charge of the Eastern Africa region. Kacou holds Masters degrees in both Hotel Administration and Economics Science from Cornell University in New York. Mr. Kacou is married with four chidden. His nationality is French, and he is also fluent in English and Spanish.
Jerry W. Bird



From Canada's vast and rugged Northwest to Africa's emerging nations, life's adventure continues to unfold for the Editor Publisher of Africa Travel and Air Highways Magazine. Born in the Klondike Gold Rush capital of Dawson City, Yukon, Jerry Bird's wilderness adventures started early in life. Dog teams, horse drawn sleighs, snowshoes, parkas and mukluks were part of the everyday scene in winter, while ice floes on the Yukon River and a brilliant midnight sun marked the changing seasons. Treks by saddle and pack horse, as part of a Canadian Government Topographical Survey team, scaling yet unnamed Yukon mountains, flights by float plane to remote lakes, and two exciting seasons as a crew member on the riverboat SS Keno, set the stage for many adventures to come. More->