LARGEST TRAVEL SHOW IN THE UNITED STATES!
CAPTURE YOUR SHARE OF THIS BILLION DOLLAR MARKETPLACE!
A 16 YEAR RECORD OF SUCCESS! MASS APPEAL AND TARGETED TRAVEL BUYERS!
UNPRECEDENTED MEDIA COVERAGE INCLUDES AFRICA TRAVEL MAGAZINE AND POWERFUL MEDIA IN CALIFORNIA AND BEYOND.
LA TIMES Travel Show Website . About Los Angeles . Advertise Now
Join our ATA Showcase, the anchor exhibit for a growing Africa Section at the west's largest travel event. Where the experts know where to go. And what to see. And so much more.
The 2008 Los Angeles Times Travel & Adventure Show presents two days of informative and inspiring travel talks and panels featuring many of today's leading travel experts. Also, get your questions answered during an intimate Meet the Speakers event following each session. All talks and panel sessions are free to attend, and seating is on a first-come, first-served basis.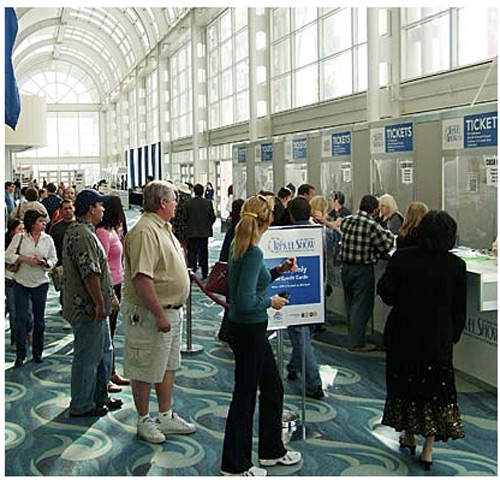 For speaking opportunities, click here to download a copy of the participant application (requires Adobe Acrobat PDF Reader) and fax it back to (213) 237-2335. For further details, you may also contact our Programming Department Information Line at (213) 237-3364.