EAST COAST WELCOMES RITA ANAGNOSTOPOULOS
Sun International appoints new Sales Manager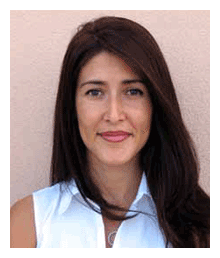 Sun International Hotels, Southern Africa's premier luxury hotel company including the world renowned Palace of the Lost City at Sun City, welcomes Rita Anagnostopoulos as the Sales Manager for the East Coast USA. Rita will be responsible for Incentive, Corporate and Leisure sales, marketing Sun International Hotels' properties, managing existing business relationships and building new accounts on the East Coast.
Rita has a diploma in Travel and Tourism with over 12 years experience in the travel industry, having worked at South African Airways as a Sales Coordinator in Florida and for several travel agencies as a senior travel consultant in South Africa. Rita is also fluent in Greek, and Afrikaans.
In addition to her extensive travel experience, Rita has completed several travel training courses including the SA Tour Operator training course, IATA/UFTA international and USA Fares Course.
"Her intimate knowledge of South Africa stands her in good stead to be able to effectively promote Sun International destinations," says Lorenzo Giani, General Manager, North America.
Rita is familiar with the Sun International brand, has experienced first hand the uniqueness of Southern Africa and has been exposed to the competitors. She is armed with firsthand knowledge of Sun International resorts, an important and vital tool when communicating with global media.
Sun International Resorts is Southern Africa's premier luxury hotel group which includes the Table Bay Hotel, Cape Town, the Palace of the Lost City, Sun City and the new Royal Livingstone, Victoria Falls, Zambia.
Contact: Lorenzo Giani
SUN INTERNATIONAL
Phone: 954-331-4619
Fax: 954-331-3252
Email: Lorenzo.giani@sun-int.net