A fresh look at Travel
and Healthy Lifestyles
Radio Broadcast and
Live Streaming Online
EVERY SUNDAY
ARCHIVES AVAILABLE

RSS Feed of
Daily Breaking Travel News
TravelTalkMEDIA Newsletter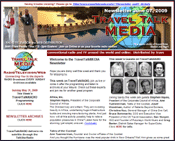 Sign up for Newsletter HERE
Sandy named One of the top 20 travel bloggers by
USA Today. Here is her Blog
| Sign up for Newsletter |
| Newsletter Archives |
| Contact us |
| All Archives! |

Center for Disease
Control and Prevention
and contributor to TravelTalkRADIO
and BusinessTravelRADIO

WELCOME to TravelTalkMEDIA
Connecting you to the experts in travel and healthy lifestyle
My name is Sandy Dhuyvetter. I am an Artist, Musician and a Journalist who has traveled the world the past 22 years producing radio and videos for TV and online distribution about our big beautiful world.
It is now my pleasure to be working on hand picked projects that we hope will attract attention to the deserving people and regions who are known for hospitality and warm receptions.
It is now my pleasure to create videos and short stories of some of the most interesting people and places in the world.
Thank you for joining me....Sandy Dhuyvetter
http://www.traveltalkmedia.com


Sandy Dhuyvetter travels to Jordan for another adventure with good friends from Star Wars. Read HERE

Sandy Blog offers a look into her travels and experiences. Sharing stories of other travel experts and fellow travelers Sandy's award winning Blog is used for her material in writing exerts for her writings called

Don't Trip on Your Attitude.

And Other Life's Lessons Along the Way.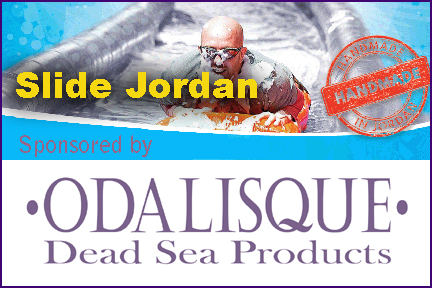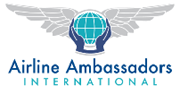 Please donate your unused or soon to be expired United Miles to the Airline Ambassadors International Mileage Bank.
Support our efforts on Human Trafficking Awareness Training..


WinVivo Immune System Support - Sandy's answer to wellness during
her travels and while putting long hours in the studio

Sandy's Photos
of Haiti
while traveling
with Airline
Ambassadors Intl.

Sandy's Photos of
Seychelles -
at the Carnival
de Victoria
ENJOY

Sandy's Photos of
Japan during
the height of the
cherry blossoms
ENJOY

Sandy's Photos of
Jordan during
a trip to the Dead Sea!


Sandy Dhuyvetter reveals her past as a film artist
TravelTalkRADIO programming and BusinessTravelRADIO programming are
syndicated by the Talk Star Radio Network out of Florida by satellite to
Western Hemisphere radio stations and beyond.

Also broadcast on the Travel Radio network out of South Africa and our e- partners, eTN.travel, eTravelBlackboard, eGlobalMediaTravel and
The Region Initiative in the Silk Road Region.
Always available on TravelTalkMEDIA streaming and archive pages.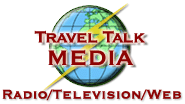 Copyright © 1998-2014
CelestiaLINK LLC.
TravelTalkMEDIAGroup.com, TravelTalkMEDIA.com, TravelTalkRADIO.com,
BusinessTravelRADIO.com, TravelTalkNEWS.com