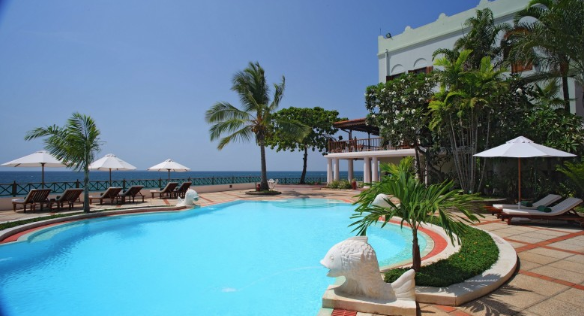 ZANZIBAR SERENA HOTEL: EAST AFRICAN RETREAT IN STONE TOWN
Zanzibar is a destination worth a thousand words. The landscape is nothing like anything else on the world. Priceless jewels such as Zanzibar Serena Hotel is hidden in this destination. The hotel is located amid some of the most spectacular scenery in East Africa. For those seeking East African retreats, you should probably visit Zanzibar Serena Hotel in Stone Town, Zanzibar.
Zanzibar Serena Hotel is among a string of exclusive luxury Serena Hotels, Safari Camps, Lodges and Resorts, where service, facilities and food are indeed world class. Combining amazing settings and localities, contemporary amenities and stylish interiors with amiable and attentive services, Serena Hotels offer refined lodging houses for guests to experience the wonders of a superb refinement.
Zanzibar is a place where memories last forever. Referred to as the Spice Islands, Zanzibar has a captivating history and culture that arouses the image of magic and romance in the minds of visitors. The charms of the islands have lured a vast array of adventurers and tourists from all parts of the world. The island is a melting pot of different indigenous culture and influences. That is why the island leaves a lifelong impression than any typical island destination.
See: 5 Reasons Why Zanzibar Might Just Be Better Than Hawaii
Zanzibar is renowned for its lengthy stretches of unspoiled beaches, sparkling waters and of course, exciting water activities. There is so much to do and see on the island aside from lazing around the beach or taking power-naps.
See: 20 Reasons Why You Should Visit Zanzibar
Zanzibar Serena Hotel is a beacon of panache and style in East Africa, the hotel is more stunning than ever with its swimming pool on a sea cliff. The hotel is undeniably a destination resort for any occasion, whether you are going to Zanzibar for tourism, business, romantic holiday or honeymoon; you will definitely enjoy your stay Zanzibar Serena Hotel.
Exotic and quiet, yet comfortable and indulging, the hotel features an inviting swimming pool and a pool deck, treatment room, conference room and business centre, 4 signature restaurants including a coffee shop – Baharia Restaurant, Mdele Coffee Shop, Masahani Bar and Terrace Seafood Restaurant; exquisitely decorated and lavishly furnished rooms – suites, prime and standard rooms. Each room is equipped with air conditioning, Wi-Fi, private safe, hair driers, mosquito nets, bathrobe and slippers and so much more.
You can have a memorable journey through Zanzibar with Serena Hotels. When you think about Zanzibar, think Serena Hotel. After an action-packed day in Zanzibar, visit any of the hotel's restaurants for a delicious meal, after that, take a refreshing dip in the pool or lie down by the pool and enjoy your evening.
Zanzibar Serena Hotel is a real gem, with the dazzling ocean views, matched by its interiors and impeccable services. Zanzibar is a trip in itself; no wonder people say that vacation on the island is definitely going to change your life forever.
ZANZIBAR WHITE SAND LUXURY VILLAS & SPA ROOMS
Beautiful villas and spectacular beach
Grand opening offer 30% accommodation 2014
The privately owned resort is a project based on the personal pursuit of sustainable luxury in the paradise that is Paje, Zanzibar. Three years after the start of the project, it exceeds every objective that was set when our vision was first conceived.
Luxury, comfort and private space have been our guiding values in the creation of this exclusive 5-star resort but not at the expense of the local environment: we pay special attention to the preservation of the island's rich culture. The naturally rich and unforgettable landscape of Zanzibar is preserved and enhanced by an architecture designed around existing fauna.
Zanzibar White Sand Luxury Villas & Spa is part of the African Travel & Tourism Association (Atta).
Owner
Andre Niznik is a French entrepreneur with a long-lasting passion for sports. A successful CEO and investor in multiple companies, he settled down for 20 years in Grenoble, France in order to satisfy his love of winter sports, before falling in love with Zanzibar after a Kilimanjaro climb in 2010.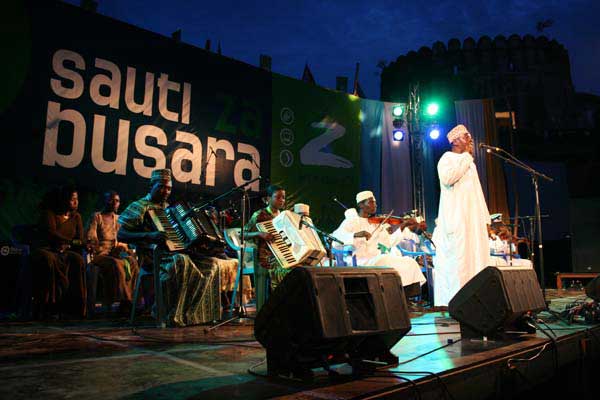 SAUTI ZA BUSARA MUSIC FESTIVAL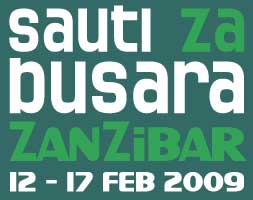 Centred for four days in the historic Old Fort in Stone Town, the festival also features "Busara Xtra" fringe events around Zanzibar town, suburbs and rural locations. In all, more than four hundred musicians participate in the main festival, with a continuous daily programme of music from 4pm to 2am. Admission is free for all up until sunset.
"With some forty acts to accommodate, Sauti za Busara was a musical buffet whose maitre-d' refused to let the guests overeat on any particular dish." Arno Kopecky

"the biggest smile on my face stayed with me the whole time I was on the mind blowing island, I knew that this was place that I really needed to be." Buddha Blaze, Baobab Connection
"Festivals bring people together, help invigorate young people's interest in local culture, help the artists themselves to meet and learn frzz busara text.rtfdom each other, and promote a new kind of culturally conscious tourism for Tanzania" Yusuf Mahmoud, Festival Director
"I am still new to music festivals in Africa, but what I can tell is that they are so much more fun than the European ones…. the Indian Ocean is right next door, you have sand between your toes, and it is warm… people are friendlier, the performers move around in the crowd - and the beer is cheaper" Pernille, louder than swahili
Busara Promotions,
PO Box 3635,
Stone Town, Zanzibar, Tanzania
busara@zanlink.com
Tel: +255 24 223 2423
or +255 784 925 499
or +255 773 822 294
Find us between Africa House and Serena Inn, opposite Amore Mio.