---
By Ian Livingston - JohnnyJet

January 25, 2016


IN DEFENSE OF TRAVEL TO AFRICA

As mentioned in an earlier post, I had the good fortune to travel to Kenya in November for the 40th Annual ATA World Congress. ATA, for the unfamiliar, is the Africa Travel Association, the "leading global trade association promoting travel and tourism to Africa and strengthening intra-Africa partnerships." Simple math (and the website) reveals that the ATA was founded in 1975, and with slightly deeper investigation, it's possible to frame the association as a resource capable of tremendous good, not only for Africa as a whole but for its 58 UN-recognized constituent nations, as well. At this 40th World Congress, held in the same city—Nairobi, Kenya—as the first one ever, the agenda was ambitious and yet entirely simple: to bring together travel industry players from across the world to discuss the future of African tourism. Contacts were to be made, and they were. The conversation was to be open and honest, and for the most part, it was. Inhibitors to travel in Africa were discussed at length, and largely invalidated. Behind the scenes, the structure offered to media participants was loose in such a way as to be breakable—which at least was true to the landscape of solo travel in Africa these days .Tourism, of course, is one of modern society's greatest economic generators; in developing countries like some in Africa, it is often the greatest. In addition, it is worth noting that a destination's ability to receive, impress and make comfortable international travelers is closely correlated with its status in the international community, both in terms of its perception and, less directly, of how and with whom it engages on the global stage. The nations of Africa find themselves grading out differently in this assessment, but nearly all (again, there are 58 of them) are better suited for travel than most tourists think. The subject of perception vs reality came up over and over again during the five days of talks, panels, TED-style presentations, and showcases. Africa, as I had come to know many years earlier, is a place of incredible travel and human potential, and much of it remains untapped on large scale. As a continent Africa is sometimes troubled, but on a more granular level, there is so much that I, as someone grounded by his own African travel experiences, will return to see at my first opportunity. At the congress, the same point was essentially made: There is so much to be experienced, and the average traveler hasn't experienced any of it. Why? A lot of reasons, many of which were discussed in Nairobi. Some parts of Africa are in 2015 still very remote. Others lack the infrastructure, resources and/or western standards to accommodate modern tourism needs. Long flights (and especially those with complex routes, by necessity) are expensive. Much more rarely, there are coups and other dangers that partition entire cities or countries off the tourist map—but of course that is a problem not unique to Africa. There are issues that must be addressed, to be sure, and there are singular places you should probably avoid when you look over the map. There is much to be excited about that is not yet available. But the tide of globalization is impartial, and as far as any traveler is concerned, Africa is ready—right now—to be the next great canvas for pins and check-ins and backpacking selfies, or however it is that your travels add tangible color to your life. As noted by the likes of Peter Greenberg, countless tourism ministers and others in Nairobi, fear of dangers false or exaggerated extinguishes many African travel ambitions before they have a chance to really burn. Exhibit one: The Ebola insanity of the past year. On the more justifiable side of the spectrum, there is the tragedy that befell at least 67 at Nairobi's Westgate Mall in 2013. As Greenberg pointed out in his keynote address, on the day of the Westgate nightmare, it was business as usual just blocks away from the mall, just out of view of the international media. On the occasion that I walked by the refurbished Westgate Mall on my own Nairobi visit, it was dressed festively in holiday lights. It looked nice. For what it's worth, the November 13 Paris tragedy shook the city and the world while I was in Kenya. In the wake of any event, in Europe or Africa or the United States, I believe it is fair to assess the safety of a place on a larger scale—and to fight directly the intentions of terrorism by applying that same logic and decision-making to every travel decision forever, no matter what it comes in the wake of. Both individuals and societies are better served by more information than by less, and by vision informed by the past rather than blinded by it. Such is the approach that led me to find such resonance in GeoSure, a new app, at the congress. As was shared with attendees, GeoSure's mission is to crowd-source, contemporize and granularize safety advisories across the world. In other words, its intent is to entrust travelers with better, more dynamic data from which to base their travel decisions. This is a service of particular need in much of Africa, and in the Westgate example, it would in theory be able to place the tragedy in better context for anyone interested in knowing more. The rampant misunderstanding of African geography remains another huge obstacle. Africa is a continent of staggering size and variety. That is too often forgotten, if it were ever known at all. Take a look at this map by Kal Krouse and then attempt to conceive of statements that could be true of all people, of all situations, of all places, on the continent. At this congress, this dilemma was discussed in the contexts of 1) fear and 2) travel opportunity. To the first, the most striking example: the Ebola panic drove down tourism in Kenya, despite the fact that London is about the same distance from Liberia as Nairobi is (around 4500 miles). Somalia has been pirates and trouble for some years now, but that is comically irrelevant when you are building an itinerary in South Africa. And in terms of opportunity, the continent has so much to see and experience that still flies under the radar. The much-cherished safari experience alone varies by country, by preserve, by landscape, by vehicle (or no vehicle, as in a walking safari), and on and on, and from there, the range of consumable African travel experiences—often life-changing experiences—simply explodes to include near-every iteration: incredible beaches with turquoise waters (like the "world's best beach" in the Seychelles and those in Watamu, Kenya, where I stayed for two nights), incredible limestone formations (like in Egypt's White Desert and Madagascar's rock forest), volcanoes of all severities (like in the Democratic Republic of Congo and Uganda), pink lakes (like Senegal's Lake Retba), intimate wildlife encounters (like at the David Sheldrick baby elephant sanctuary), cultural epiphanies (like those offered by the jumping Masai warriors I met and the Zulu and the colorful Hausa of the west), and more. Overall, the takeaway from the 40th Annual ATA World Congress was that there is much to the African story that is not being told. This was not new, but nonetheless it was encouraging to see such focus turned toward solutions as Africa looks towards its collective future. State Department travel advisories can be blunt and out of date, even politically motivated, and that is why efforts like GeoSure's are substantial. The perception of Africa, it was reiterated, does not do the reality justice. There is a fragility to the perceived Africa that makes it uniquely susceptible to travel lulls, and that's because there is not yet enough real travel feedback on specific destinations to dilute the stream of the status quo. People dream of African safaris without knowing how many ways there are to see their dreams realized, or even how much more there is beyond the bush (but definitely see the bush). That is changing, but sometimes, change is slow.

TOURISM IN AFRICA IS AN UNTAPPED GOLDMINE

September 2014

The future of tourism in Africa holds great potential, but its expansion and development depends on better transport infrastructure – including airline connections, roads and railways – in addition to open borders, and improved marketing to niche sectors such as adventure and eco-travellers.

The potential of Africa's tourism is untapped, writes Mthuli Ncube, African Development Bank Group Vice-President and Chief Economist, in the foreword of the inaugural issue of the Africa Tourism Monitor, a joint initiative produced by the African Development Bank in partnership with the Africa Travel Association and Africa House at NYU.

"While Africa accounts for 15% of the world population, it receives only about 3% of world tourism," writes Ncube. "To maximize Africa's tourism potential, critical investments are needed in key infrastructure sectors (e.g. transport, energy, water and telecommunications)."

Africa is home to some of the fastest-growing economies, and revenues from tourism in Africa already represent more than double the amount of donor aid. Tremendous opportunities exist to further expand tourism across the African continent, yet challenges remain. The need for solid infrastructure, in the form of good roads and transportation corridors, for better airline connections, and fewer visas to cross African borders are just a few of the reasons Africa's tourism sector has not taken off.

According to the World Tourism Organization (UNWTO), 63.6 million international tourists arrived in Africa in 2012, compared to 17.4 million visitors in 1990. The top six countries for international tourist receipts in 2012 were, in descending order: Egypt ($9.94 billion), followed by South Africa ($9.994 billion), Morocco ($6.711 billion), Tunisia ($2.183 billion), Tanzania ($1.564 billion) and Mauritius ($1.477 billion).

The economic potential of tourism is remarkable, with direct and indirect impact on employment. In Africa alone, travel and tourism generated 8.2 million direct jobs in 2012. Africa is home to the world's youngest population, with close to 70% of its population below the age of 25, and youth constituting about 37% of the labour force, but making up approximately 60% of unemployment. For this reason, the AfDB aims to promote tourism through the development of cross-border infrastructure and regional transport corridors, which will facilitated the movement of people and goods on the continent.

Africa's future looks bright given the huge growth in adventure and eco-tourism, coupled with the continent's rich cultural heritage and natural beauty. Already, several airlines from the United States, Africa, Europe and the Middle East have plans to expand their routes. Soon those untouched beaches and remote villages will become a thing of the past.
Click on the above for information on Africa Travel Magazine's Yearbook Editions starting in January.

T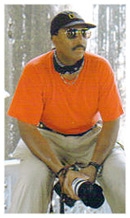 Ethiopia: New York Photographer Robert Eilets featured in "Going Home - A Pilgrimage." Click here for a link to FOX NEWS and view excerpts. The program was produced in Ethiopia and tells a heartwarming, timely and meaningful story. More details to come on this and affiliated web sites - and in print. Robert Eilets, has traveled as part of our media team on many trips to Africa since 2000.. More->
Africa: A Continent with over 54 Countries
by Jerry W. Bird-
Quick Now! When you think of Africa, what image comes to mind? Do you visualize a luxury tented camp near Mt. Kilimanjaro in Tanzania? Do you see an elegant, Orient-Express class railway coach sailing through a grassy sea? Is a world class United Nations Convention Center and 90 foreign embassies your idea of Addis Ababa? How about a Manhattan skyline in Abidjan, Cote d'Ivoire, West Africa? Believe it! The state of the art facilities in hotels, resorts, lodges, and meeting places for tourists and business visitors in many African countries shatters the myths and blows away most preconceived notions of today's visitor. So does the Transatlantic service of Africa bound airlines. Another monster myth is the price tag. Thanks to fleet expansion and alliances, getting to Africa from the USA is easier and cheaper for your clients than ever. Just ask anyone from the Africa Travel Association (ATA) who has flown there lately.
Africa Travel Association (ATA) Builds Bridges to Africa
As a nonprofit, nonpolitical organization, ATA's membership is comprised of government ministers, tourist board officials, tour operators, travel agency, hotel, airline, marketing and media executives, educators and group organizers. ATA's mandate is to educate its membership, teaching agents about changing consumer demands, how to market new African products, packages and destinations effectively, and why cultural, educational and ecotourism is gaining such popularity in America. Niche markets are foremost - adventure travelers, seniors, families on safari, African-Americans seeking cultural heritage, budding archaeologists, history buffs, sports lovers, the meetings and incentive trade - you name it. ATA teaches agents how to spot new trends and cash in early.
ANGOLA . CAMEROON . COTE D'IVOIRE . EGYPT . E THIOPIA . GABON . GHANA . GUINEA . KENYA . MOROCCO . NIGERIA . SOUTH AFRICA. TUNISIA . TANZANIA . TOGO . UGANDA . ZAMBIA . Name the Top 10 Africa Vacations
Africa Travel Magazine Presents The Great Cities of Africa. Capitals of Culture and Historic Gateways to Tourism
Powerful Advertising Opportunity

Africa's Mountains of the Moon
by Cam McLeay. I pulled my sleeping bag over my head and tightened the drawstring around my face. I have been living in Uganda for over 3-years and couldn't remember the last time I had actually climbed into my sleeping bag, let alone pulled the hood over my head - we live on the equator and we are not used to feeling that cold. The next thing I knew it was morning and light crept through the window of the Guy Yeoman hut. I ventured outside and mist swirled around in the valley below. A brisk wind dispelled any ideas I had of an early morning swim. Smoke poured from beneath the roof of the porters huts - a good sign that the fire was warm and the day had begun. More->
An African Cruise: The Ultimate Experience
"Imagine a cruise around Africa, via the Suez Canal, stopping at exotic ports on the Mediterranean, Atlantic and Indian Ocean. Or if that's not enough, Africa's rivers and lakes offer an abundance of opportunity for everything from soft adventure to luxury. From what we've heard at this year's travel show circuit, travel agents can expect some new cruise programs involving Africa." The ultimate experience.

Africa In The Queen of Sheba's Footsteps
by Jerry W. Bird. Given Aladdin's 3 wishes I would: (1) Restore Emperor Haile Sellasie's original 'Lion of Judah' railway engine that's standing all alone in the train yard. (2) Hook it up to the Emperor's prized set of antique French and British crafted coaches, and (3) Operate a twice daily luxury tour on the Franco-Ethiopian Railway. Built in the 1930s, the 482 mile line stretches from Ethiopia's capital, Addis Ababa, via Nazaret, Rift Valley and Dire Dawa, to Djibouti, a French protectorate on the Gulf of Aden. More->

The Switzerland of Africa
by Muguette Goufrani
The story of my journey from the Gulf of Guinea on Africa's Atlantic Coast to historic Mali Ville in the northern highlands appears in our bilingual Africa Travel Magazine. With that in mind, please consider this online version as an hors d'oeuvre - the full course banquet will come when you visit Guinea. I guarantee that your travel experience will be a feast - and like one of Nat King Cole' s most famous songs ... Unforgettable More->
From the Paris of Africa to its elegant Roman Cathedral
Jerry W. Bird
Having heard our Associate Editor Muguette Goufrani sing the praises of her life and times in Cote d'Ivoire and other West African countries, I was full of anticipation as we boarded the Air Afrique jet at the Cotonou, Benin Airport, bound for the legendary Ivory Coast. As serendipity plays a big part in many of my African journeys, the first Ivorian we chanced to meet en route was a Mr. Gakpo, "The Lobster Man of Abidjan" (a possible song title), who kindly invited us to stay at his seaside inn the following week More-> Africa in One Country
by Jerry W. Bird
"If you dance, you vibrate - and he who vibrates lives." Popular quotation.
Mount Cameroon, West Africa's highest peak, stands like a giant sentinel, gazing out over the Gulf of Guinea on Africa's Atlantic Coast. Among it's legendary names is "Throne of Thunder," a fitting tribute to the powerful gods that are said to inhabit the mountain's inner core. Our group of travel agents and journalists approached the 'throne' shortly after one of its frequent volcanic eruptions, and the ribbons of cooled lava resembled grey frosting oozing from an enormous layer cake. The lava beds are evident from the main highway to Kribi and a hiking trail winds up and over them. The warning signs advised us to pay respect and to tread gently in this eco- sensitive area. More->
TUNISIA'S ISLE OF FORGETFULNESS
THE AURA OF CARTHAGE AND HANNIBAL STILL LIVE ON
Two stories by Habeeb Salloum
Standing atop Mount Byrsa, the acropolis of both Punic and Roman Carthage, I surveyed the panorama of the modern spread-out urban center covering the historic ruins which, without doubt, form an important part of the heritage of humankind. After having a short time before explored the few Punic, also known as Phoenician or Carthaginian, and Roman remains, so far uncovered, it was easy to fantasize about the Punic/ Roman wars and their most renowned hero, Hannibal - one of the greatest army commanders in the ancient world and Carthage's most illustrious son. Among its once splendid villas and richly adorned temples, he must have strolled, planning his battles with mighty Rome. Leading his 59,000 men and 40 elephants over the Alps in an epic march, he kept Rome for years under the threat of his troops. Even though he won many battles, he was never able to occupy that city. Eventually, he had to return to defend Carthage. At the Battle of Zama near Carthage, his army was defeated in 202 B.C. and he fled to Asia Minor where, rather than be captured by the Romans, he committed suicide. More->

Great Botanical Gardens of Africa
by Jerry W. Bird
During the ATA sponsored Cultural and Eco Tours of Cameroon in West Central Africa, in 2001 and again in 2004, our members were captivated by the Limbe Botanical Gardens, whose trees and shrubs contain many of the health giving and curative products known to mankind. Here is what the Tourism Ministry has to say about this attractive location. "Created in 1892 by German horticulturists to acclimatize economic and medicinal plants such as quinine, coffee, rubber, cocoa and banana, the botanic garden in Limbe also served as a training center for Cameroonians in the field of agriculture, More->
Nigeria: A tourism destination full of challenges
by Helen C. Broadus
I had the wonderful opportunity to participate in a Familiarization (FAM) Tour to Nigeria, West Africa this past October as a member of Tourism Consortium International (TCI). The overall purpose of this trip was to experience the level of readiness of Nigeria's travel and tourism infrastructure to include its hotel accommodations, air and road transportation, hospitality amenities and security services. This journey was made possible by the efforts of Chief Margaret B. Fabiyi, Nigeria's ASTA Chapter President, who was able to have KLM Royal Dutch Airlines and the Nigerian Tourism Development Corporation (NTDC) cosponsor the two-week program. Click here or on above photos for more pictures and captions. More->

Grand Tours and Safaris in Magical Kenya
by Jerry W. Bird
As editors and publishers of Africa Travel Magazine, our most recent 40-day stay in Magical Kenya was the grand finale of a two-year effort that will result in 3 new issues designed to shatter the media myths and set the record straight on Kenya's return to world prominence as a tourism superstar. More->
Adrift on the White Nile
by Cam McLeay
Downstream, the river raced swiftly out of sight and another huge rapid thundered a warning to our vulnerable rafts. Wisps of spray sparkled with the colors of the rainbow where the river disappeared and a menacing crocodile charged our rafts from the far bank. Sanctuary was a small eddy on the south bank of the river where hippos jumped on top of each other wary of the strange intruders. I shivered at the idea of running a rapid we had never seen, didn't fancy the idea of facing a crocodile longer than our raft and so opted to upset the hippos. A large bull rose out of the water, opened his huge mouth in warning and then crashed into the pool and disappeared. Seconds later, I pulled hard on the oars and spun the heavily laden raft into the eddy hoping he would not surface beneath me. We hit the bank, tied off the raft and watched the croc hold his ground behind a little rock island midstream. No-one had ever rafted these rapids before. More->
Flight to the Land of Diamonds
By Jerry W. Bird.
"Angola is a success story in the making -- a fascinating, uplifting saga of recovery, renewal, revival, restoration, and a massive face-lift for Luanda and points beyond. Shout it from the rooftops ... "Peace has come to Angola -- at last it can be told." This resource rich republic on Africa's South Atlantic Coast has finally escaped the shackles and shadows of its topsy turvy past, and is becoming a shining example for emerging countries around the world. Thanks to its presence in Angola, the Africa Travel Association (ATA) is the first international tourism organization to spread the good news far and wide, in North America and to its growing global audience. I saw the signs a few years ago, when Angola exhibited at an ATA Congress Trade Show. That positive move signaled the country's desire to get back on track for tourism -- and due to continued efforts by H.E. Eduardo Jonatáo. S. Chingunji, Minister for Hotels and Tourism, ATA has become the platform for Angola's happy return. More->
Berber Wedding Fair at Imilchil, Morocco
by Muguette Goufrani
My father, who operated a tour company in Morocco and France for many years, took me along with a German tour group to visit a traditional "Wedding Fair" at Hadiddou Imilchil, a Berber village in southern Morocco. While I knew that many Berber Fairs combine a local Saint's Day with a regional market event, only at September's 'moussem' (pilgrimage) of Imilchil, have I seen such a colorful pageant, with instant engagement, and a mass exchange of marriage vows. Berbers have inhabited North Africa for centuries, some being of Caucasian ancestry, with fair complexions and blue eyes. Visitors may think of Berbers as exotic outsiders, yet they preceded the Arabs in settling Morocco, and they remain the country's main culture. This is expressed by the phrase, "Morocco is Berber - the roots and the leaves of freedom." More->
Grand Tour of Ghana- A Golden Experience
By Jerry W. Bird
What was my impression of Ghana on our first visit since 1999?
Upon landing at Accra's Kotoka International Airport my eyes were fixed like lasers on a banner newspaper headline that shouted its bold, positive message across the arrivals area - "Ghana is Safe." What a confidence builder -- and nothing in two exciting weeks of ATA 31st Congress activities, colorful galas and an educational, fun-packed, cross country tour gave us any reason to doubt the authenticity of that challenging statement. More->
Morocco's Vegetable Foods
by Habeeb Salloum
No one who has enjoyed couscous, the national dish of Morocco, in all its meat varieties, will dream that in many peasant homes this delicacy is prepared solely from vegetables and semolina. These toilers of the soil who never taste meat for weeks at a time prepare, not only their couscous, but almost all their dishes from grain and vegetables. With the right amount of herbs and spices they create incredibly tasty meals, forming an important part of the Moroccan kitchen - a cuisine with an illustrious history. A great number of the Moroccans firmly believe that no other country's culinary art has reached the exalted heights of their cooking. A number of travelers support this assessment, stating that if the food of this North African country is not the greatest in the world, it stands near the top as one of the world's eminent cuisines. More->
Bunce Island - Legacy of the Transatlantic Slave Industry
By David J. Saunders
Bunce Island, which was established as a major slave trading fortress and castle in 1670, is locate approximately twenty miles upriver in the Freetown Harbor on the Sierra Leone River. Bunce Island is a small piece of land measuring just 1700 feet long and 300 feet wide. Its strategic importance was that it was the last navigable point for Ocean going ships of the slave trade which made it advantageous for trade and defensive purposes. Today Bunce Island is in ruins, and it is very difficult to see the fort from a distance. Vines and other tropical vegetation have grown over the ruins and in crevices in the halls of the stone buildings. More
African Fashions and Designers Win World Acclaim
By Muguette Goufrani
Africans are painting the world in a kaleidoscope of bold, vibrant color combinations and dazzling patterns. The rich fabrics and virtually unlimited selection of turbans and other festive headgear, bright scarves, colorful wraps, wearable art and elegant gowns that brightened our days and lit up our evenings in Morocco, Kenya, Ethiopia, Cameroon, Cote d'Ivoire Uganda, Benin, Ghana, Tanzania, Guinea and other African destinations, were simply outstanding. What's more, so were the creators. During the past decade as publishers, we've had the privilege of meeting several of the brightest stars in Africa's fashion galaxy, and thanks to the magic of serendipity, more will surely appear in the near future. As I've learned, in many African societies, the choice of colors and textiles has special significance to the wearer. For example, hats often tell stories of everyday life, with its struggles, spiced by uplifting periods of joie de vivre. More->
Great Cities of Morocco Series: Discovering Marrakech
Jerry W. Bird
A destination where one may enjoy the customs, culture and pleasures of laid back tourism, Marrakech is loaded with outstanding attractions, events and accommodation. Its conference facilities are a magnet for international events, trade missions and summits, such as our ATA Ecotourism Symposium at Le Palais d'Congrès. Where else are all the walls and buildings tinted in a rich pastel peach, the broad avenues and promenades lined with rows and rows of orange trees, with ripe fruit dangling from their branches like holiday ornaments? More->
Great Flying Safaris in Tanzania
by Jerry Bird.
Our Air Safari, which took place during the 10 days of Christmas 2003, began with a seafood dinner on the patio at one of my favorite places, "The Slipway" on Dar es Salaam's rapidly-changing waterfront. At this unique shopping mall, now in its third or fourth stage of development, we were introduced to the owner Nicola Colangelo, an exceptional person and gracious host. Having just completed two weeks of dawn to dusk sessions at conferences in Zanzibar and at Dar es Salaam's Golden Tulip Hotel, the idea of flying on the Coastal Air Safari circuit had a special appeal. Another good omen that same day was our reunion, after five years, with popular entertainer King Kiki, the Swahili Coast's Louis Armstrong - his musical beat goes on forever. More->
Discovering Essaouira
Jerry W. Bird

Here we are, basking in the noonday sun on North Africa's Atlantic Coast at Essaouira, Morocco, following a journey of discovery which began in the Imperial city of Fès and continued via Rabat, Casablanca, Marrakech and beyond. In a few days, we will drive further south for two hours to the resort city of Agadir, with its rows of luxury beach front hotels and casinos catering to the jet set of Europe, Africa, the Orient and Middle East. Most North Americans have yet to discover these two coastal resort cities .. and that's a prime opportunity for our magazine, which targets travel professionals in the USA and Canada. We are enjoying a nautical view of Essaouira's historic seaport, once known as Mogador, from our dockside table at " Chez Sam. " More->
Central Africa's Pristine Parks and Wilderness Safaris
by Muguette Goufrani
Among my journeys throughout the length and breadth of this vast continent, the Central African Republic provided an opportunity for me to experience something beyond the ordinary. This relatively new nation is roughly the size of France, with geographical features that include Savannah plains, mountain ranges, dense rain forests and many rivers. Back in late 1800s, the French Colonial powers named this country ' Ubangui-Shari, ' and focused on making it an agricultural resource with vast cotton, coffee and tobacco plantations. More-:>
What's Your Hat-itude?
I am fascinated, and often captivated by the designs, textiles and in particular, the head wear, hats, coiffure, turbans and wraps of indigenous peoples around the world. In many African societies, the choice of colors and fabrics is outstanding and has special significance to the wearer. Hats often tell stories of everyday life, with its struggles, spiced by uplifting periods of joie de vivre. While I have worked in various African countries and journeyed widely in my earlier career as a travel agent, my ten year involvement with Africa Travel Magazine has brought the importance of African fashion into sharp focus. More->
Togo West Africa
by Muguette Goufrani
Where do many West Africans go for an extended holiday or weekend fun? Chances are better than average that Togo tops many of their agendas. While we were living in West Africa, my family and I will never forget the Togolese hospitality we enjoyed during our visits to that friendly country. Some say, should a popularity contest be held today, amongst all West African countries, Togo-"Pearl of West Africa" would come first. Lome, the capital city, with several five star hotels and acres of sandy, sun-drenched beaches, has become a highly popular vacation center for Europeans. For most Americans and Canadians, it's still a well kept secret. Visitors hardly need to leave their hotel area; the Atlantic ocean is one block from the heart of the city. . More->
Gabon: West Central African Profile
by Muguette Goufrani
As part of my decade living on Africa's West Coast, our family spent a memorable year in the Republic of Gabon, which hugs the Atlantic, straddles the equator and is roughly the size of France. Being health fanatics and outdoor types, my mother Suzanne, brother Jean Pierre and I thrived in the hot, humid climate - and in 12 months, managed to visit much of the countryside. This gave us an intimate connection with the Gabonaise culture and was valuable in my future career in tourism. We enjoyed a laid back, tropical lifestyle; food was delicious and varied, the shops and stalls were full of interesting items and tempting snacks. What's more, to our delight, the traditional West African culture had in no way disappeared with the oil boom." More->
I am Uganda
by Jerry W. Bird
I am Uganda, gifted by nature - a land that's painted in 1,001 shades of green, a friendly land whose balmy temperatures are matched only by the warmth and hospitality of its people. While I straddle the equator, thanks to an average altitude of 4,000 ft. above sea level, instead of blistering days and hot steamy nights, you'll enjoy an amazingly mild and pleasant climate all year round. In fact, I am one of only three countries in the world that is located on the equator and has similar geographic conditions with respect to altitude. One can enjoy my endless attractions and activities without wearing a jacket or sweater, even in the mid December. More->
The Emerald of Africa
by Abigail Lubliner
Upon preparing for the Africa Travel Association's Eighth Cultural and Eco-tourism Symposium, I decided to research and compare itineraries and prices at various tour operators in Uganda. I came upon Edsa African Safaris and Tours, Madam Sarah G. Mugabi, Director. At 1 Portal Avenue, Suite 308 Span House, P.O. Box 27871, Kampala, Tel: +256-41-252647/230921, Mob: +256-77-882844, Fax: +256-41-252647, E mail: info@edsatours.com, Web Site: www.edsatours.com Continued
Cape Town to Pretoria and Beyond on Rovos Rail
by Jerry W. Bird
"The design of the train has given us suites considerably larger than the world's famous trains such as the Orient Express, the Blue Train, Royal Scotsman in England and El Andalus in Spain." Rohan Vos
One of the first lessons one learns on entering the wonderful world of Rovos Rail is that this "tour of a lifetime" is not just a South African experience -- its routes extend to five countries on a network of steel rails. For example, there's an annual excursion to Dar es Salaam, Tanzania, which many rave about. On this cool January morning, however, the destination is Pretoria, South Africa's capital city and headquarters of Rovos Rail, the Pride of Africa. Our leisurely two and a half day trip north through the country's heartland, allows ample time to relax, lay back, sip the wine, smell the roses, think lofty thoughts and get to know some interesting people. Daniel Dunn, one of the Western Cape's best informed tour guides, drove us to the Cape Town station, where Rovos Rail's owner Rohan Vos and Sales Manager David Patrick greeted us, as our baggage was whisked away in a flash More->
Africa's Historic Cities
Did you know that since 1976, over 30 African cities have hosted events by the Africa Travel Association? This astonishing support represents 22 different countries - no other travel industry organization even comes close. What's more, a key reason for ATA's wide acceptance and a flurry of new chapters is the fact that Africans share in the leadership. More->

6