World Cup Fever Ignites Africa and Beyond
Growing up in Vancouver, BC, Canada's hotbed of soccer, the world's most popular game became my first team sport. I caught soccer fever overnight and before long was playing for teams in three different leagues during the same season. Couldn't get enough of it! This passion for soccer has carried on, however my personal experience pales in comparison with that of my oldest son, Ken, who I convinced to try out for the community team in Calgary, Alberta. He didn't fill the nets or set the world on fire the first year, but with good coaching, increased confidence and a sudden growth in size, he gave our family a huge thrill when his team won the Canadian Championship in Toronto. Guess who was the team's captain that year? See our 2 page spread from the Southen Afrfica World Edition.
World Cup Magazine Edition
We have followed the World Cup for decades, but 2010 has a special significance, thanks to our magazine's keen interest in Africa's participation from contending teams, culminating in South Africa's hosting of the FIFA World Cup. We have been planning a World Edition on this topic for several years and will be introducing the issue in digital format following the World Travel Market this November. A Gold Souvenir Edition, with outstanding photos of the games and other activities, will be printed and distributed next summer. Subscriptions and prices will be annunced soon.
Cape Town has the fever
We plan to provide timely and useful information about South Africa Tourism and many events leading up to and following the 2010 World Cup to our readers and viewers worldwide. A good example is the impressive Greenpoint Stadium that is becoming part of the skyline of Cape Town with Table Mountain in the background. It was there in 2001 that Associate Editor Muguette Goufrani met Bishop Desmond Tutu, who along with Nelson Mandela is a great booster of the games. We're asking my friend Daniel Dunn, an outstanding tour operator, and his colleagues at the Africa Travel Association's Western Cape Chapter, to help with information on the best tours, accommodation, tickets and transportation - for which we will provide links via our two websites - www.africa-ata.org/mag.htm - which features Africa and www.airhighways.com, with information and views from the world. Cape Town's action plan Green Goal 2010 includes 43 projects relating to energy, waste, water, transport, hospitality and sustainable lifestyles. It is aimed at making the 2010 FIFA World Cup™ event as environmentally friendly as possible. http://www.capetown.travel/2010/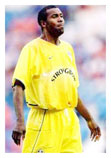 Ambassador Lucas Radebe
At the top of our website's home page which features "Faces of Africa," you will find Lucas Radebe, recently appointed as South African Tourism's 2010 Ambassador to the World, a role Radebe is honored, proud and excited to play. "He has the stature and the global credibility this role demands. He is exceptionally well traveled globally, but his heart lies here in South Africa. He loves our destination and our people. He is a champion of South Africa's ability to successfully host the World Cup." said Didi Moyle, acting CEO at South African Tourism.
About the Games
The 2010 World Cup Soccer series is taking place in South Africa from 11 June to 11 July. Our World Edition will tell you how to buy tickets, location of the World Cup Stadiums and what exciting World Cup tours are available. The entire country is involved in staging this great events, with the outline as follows: Johannesburg (15 games), Cape Town (9 games), Port-Elizabeth (8 games), Durban (8 games), Bloemfontein (6 games), Nelspruit (4 games), Rustenburg (5 games). Soccer is the most widely played sport in South Africa, which won the African Nations Cup on home turf in 1996.
Over a billion people are expected to follow what will be the world's biggest sporting event ever, a month long tournament involving the world's top 32 soccer playing nations. It is organised by FIFA (Federation Internationale de Football Association). Over 160 national teams take part in the regional (Continental Zone) rounds to qualify as one of the 32 teams that will take part in finals. The first world cup soccer match kicked off on July 13th, 1930 with France beating Mexico 4 to 1. The winners since 1982 are as follows - Italy, Argentina, Germany, Brazil, France, Brazil and Italy.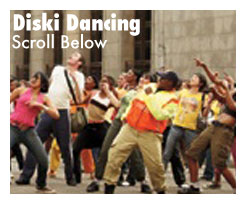 South Africa Tourism and Youth Soccer USA
In an announcement appearing on our websites, South African Tourism has partnered with U.S. Youth Soccer (the largest youth sports organization in the United States) and World Cup sponsor Coca-Cola, to spread soccer awareness via a fun Web video contest and ultimately bring an American youth soccer team to South Africa. The Diski dance is a new dance based on soccer moves that has been specially created by South Africa for the 2010 World Cup to express the country's unique way of playing soccer. It's rhythmic, showy, energetic, and above all, great fun.