World's most famous fossil "Lucy" COMES To Seattle. West Coast premiere Lucy's Legacy: The Hidden Treasures of Ethiopia. Now through March. 8, 2009
Seattle's Pacific Science Center Launch of Lucy's Legacy
If Einstein were alive, he'd hang out here. Drop by Pacific Science Center on Oct. 16 for Science with a Twist, an event for adults 21 and over. Immerse yourself in an evening of discovery as we celebrate the arrival of Lucy, a 3.2 million-year-old ancestor to humans and the star of our featured exhibit, Lucy's Legacy: The Hidden Treasures of Ethiopia.: Website
Discover five-million-year history of the Cradle of Mankind
SEATTLE- Ethiopia is the cradle of mankind, the birthplace of coffee, the purported resting place of the Ark of the Covenant - and home to legions of Bob Marley fans. Discover five million years of this country's diverse history and culture in the world premiere exhibition Lucy's Legacy: The Hidden Treasures of Ethiopia, on display at Pacific Science Center from Oct. 4, 2008 - March 8, 2009.
http://www.pacsci.org/lucy/
The exhibition will include the original fossilized remains of the 3.2 million-year-old hominid known as Lucy. With 40 percent of her skeleton intact, Lucy remains the oldest and most complete adult human ancestor fully retrieved from African soil. Other important paleoanthropological discoveries will also be represented to complete the current account of human evolution as known to scientists today.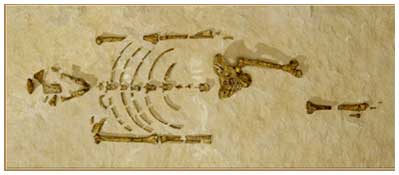 "Lucy's Legacy: The Hidden Treasures of Ethiopia provides visitors with an extraordinary opportunity to come face to face with Lucy, the oldest, most complete, and best preserved adult fossil of any erect-walking human ancestor," said Bryce Seidl, president and CEO of Pacific Science Center. "The discovery of Lucy continues to profoundly influence our understanding of human origins. "Lucy's Legacy" provides people the opportunity to better understand current scientific theory of human evolution and to see for themselves how, more than 30 years after her discovery, she continues to create debate."
The 1974 discovery of this famous hominid contributed to the definition of a new species, Australopithecus afarensis, and continues to have a major impact on the scientific understanding of our human origins. Through additional artifacts spanning over 1.6 million years visitors will also experience Ethiopia, Lucy's homeland. With eight locales on the World Heritage List, Ethiopia is rich in history and culture and it holds a unique position in the study of paleoanthropology.
"Ethiopia's natural diversity also extends to the plurality of its peoples," said His Excellency Ambassador Mohamoud Dirir, Minister of Culture and Tourism of the Federal Democratic Republic of Ethiopia. "Her people speak more than 80 languages. Ethiopia is a home to different faiths and religions. Judaism, Christianity, Islam and a number of traditional indigenous beliefs have peacefully coexisted for millennia. These long-stretched and deep-rooted values have made Ethiopia a country known for its proverbial hospitality."
Explore over 2,000 years of history of the ancient civilization of Axum, which became the first Christian African nation in the 4th century A.D.; the people who created the spectacular rock-hewn, underground churches of Lalibela (named after the last king of the Zagwe dynasty) in the 13th century A.D.; and the stunning architecture of the Royal Enclosure at Gondar, built in the 17th century A.D. Discover a dynasty of emperors that ruled Ethiopia through 1974, believed by Ethiopians to represent a direct, unbroken line of descendants of the Queen of Sheba and the biblical King Solomon.
More than 100 artifacts illuminate Ethiopia's rich heritage. See early stone tools found in Ethiopia; a wide selection of objects from the Ethiopian Orthodox Church such as illuminated manuscripts and processional crosses; a selection of Korans from the holy city of Harar, the fourth most important site in Islam; and the first coins minted by an indigenous African civilization. Paintings, musical instruments, implements of daily use, a scale model of the famous Church of St. George in Lalibela and more will also be on display.
"The history of Ethiopia, known to many as Abyssinia, is rich, ancient, and in many ways, still unknown," said Seidl. "This exhibit introduces viewers to the rich cultural heritage that has flourished in Ethiopia over the course of the last 3 millennia and to the vibrant country that Ethiopia is today."
After its West Coast premiere in Seattle, Lucy's Legacy: The Hidden Treasures of Ethiopia will tour museums throughout the United States.
"What we know about human evolution comes to us from the African continent, and in large part, from Ethiopia," said Dirk Van Tuerenhout, Ph.D, curator of anthropology at the Houston Museum of Natural Science. "In addition to its importance to human prehistory, the recorded history of Ethiopia has many surprising and fascinating aspects, from its tradition of beautiful art to its diverse religious community. Visitors to Lucy's Legacy will have the opportunity to explore all of the intriguing characteristics that make this country unique."
As part of the total experience, Pacific Science Center will feature the IMAX® film Mystery of the Nile, hands-on interactive exhibits, cultural and scientific demonstrations, and in alliance with the Burke Museum of Natural History and Culture, a distinguished lecture series.
Lucy's Legacy: The Hidden Treasures of Ethiopia is an international exhibition organized by The Houston Museum of Natural Science in collaboration with the Ministry of Culture and Tourism of the Federal Democratic Republic of Ethiopia and the Ethiopian Exhibition Coordinating Committee. The exhibition's presentation in Seattle has been made possible in part by the Mayor's Office of Arts & Cultural Affairs, City of Seattle and King County. The Seattle Times and Seattle Post Intelligencer are the official print sponsors of the Seattle exhibit.
National funding for Lucy's Legacy: The Hidden Treasures of Ethiopia is provided by Ethiopian Airlines and The Smith Foundation.
For general information please call 1-877-See-Lucy(733-5829) or email askaboutLucy@pacsci.org. For more information about Lucy and this exhibit, check LucyExhibition.com and BecomingHuman.org.
IMAX® is a registered trademark of the IMAX Corporation
Pacific Science Center (pacificsciencecenter.org) is an independent, not-for-profit educational institution that inspires lifelong interest in science, math and technology by engaging diverse communities through interactive and innovative exhibits and programs in every county of Washington state and beyond.
Contact: Wendy Malloy
Pacific Science Center
Seattle, WA 98109
(206) 443-2879
wendy_malloy@pacsci.org
et