KAMPALA UGANDA FASHION WEEK WITH GLORIA WAVAMUNNO AS THE CEO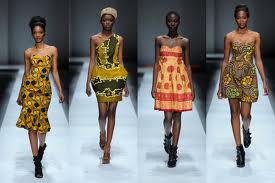 Something big for Uganda's fashion industry is being prepared for November.
It will be the Kampala Fashion Week with Gloria Wavamunno as the CEO. Kampala Fashion Week will be a unique opportunity for talented fashion designers, creative makeup artists, trendsetting hair stylists and stunning runway models to showcase their talent on one big platform.
It will also be a chance for the creative minds to get that much-needed mentorship and be shown the right direction so that they can take the industry to the next level. To set the ball rolling, Great Lakes Arts Association (GLAA) organized the Kampala Fashion Intro over the weekend at Serena hotel, Kampala.
GLAA incorporates fashion gurus in the eastern African countries of Congo, Burundi, Tanzania, Rwanda, Kenya, and Uganda. Cynthia Munwangari, the CEO Burundi Fashion Week and John Bunyesheli, the CEO Rwanda Fashion Week, also graced the event.
On the runway, Uganda's Renzioni, Balungi, Halisi, and Isabella Asiimwe, among others, showcased their designs. Cynthia Rupari and Patrick Muhire represented Rwanda among others, while Munwangari and Krystal Bell were from Burundi. Top models from the represented countries walked the designs.
The fact the event was produced by ldj Productions, the people behind New York Fashion Week, added extra oomph to the entire show. Guiding Fenon Records, ldj made sure that the light, by far the biggest component of any fashion show, was on point.
There were performances from saxophonist Brian Mugenyi and The body of Brian. Mugenyi performed Sweeter than Kuku (originally done by Goodlyfe) and Nabikoowa, a collaboration with Juliana Kanyomozi. The body of Brian's acoustic performance of Blackstreet's No Diggity had guests nodding and tapping their feet.