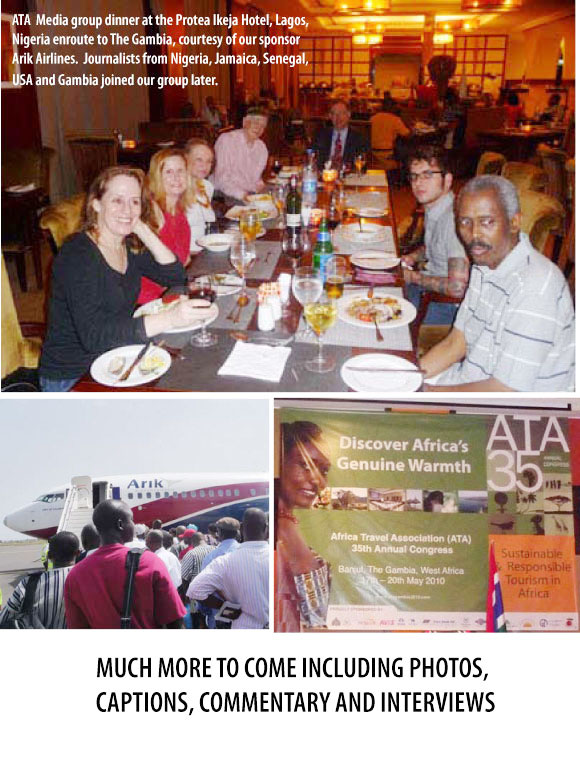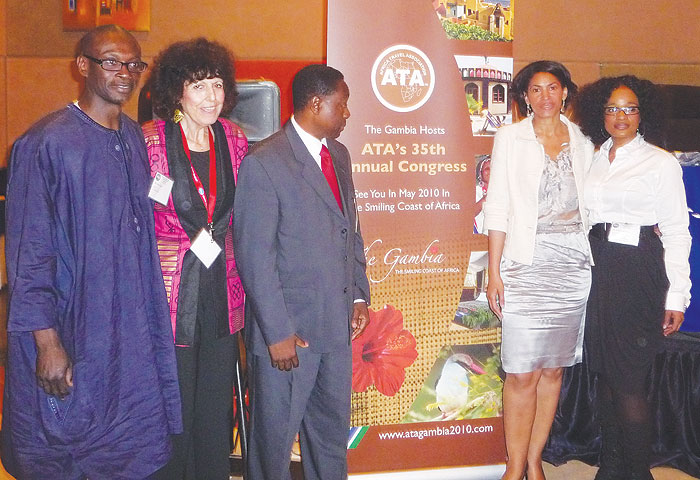 Africa's Niche Markets - a Popular Panel Topic at the Africa Travel Association 35th Annual Congress, Banjul, Gambia
Pierre Thiam, Founder and Chef, Grand Dakar; Author, Yolele! Recipes from the Heart of Senegal, Senegal and USA (Culinary Tourism) . Moderator: Karen Hoffman, Sr. VP, The Bradford Group and Tanzania Tourist Board Representative USA; Dr. Aloyce Nzuki, Managing Director, Tanzania Tourist Board Sindiswa Nhlumayo, Deputy Director General, South African Department of Environmental Affairs and Tourism, South Africa (Sports Tourism), Michelle Pinedo, Controller, Museum of African Art, USA (Art & Sculpture) Click for story on Pierre Thiam.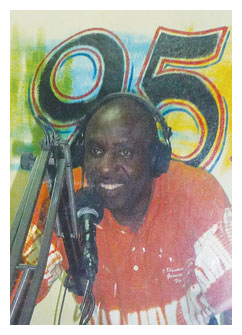 Left: Shola Lewis of Atlanta, GA, Broadcast member of our ATA Congress Media Team.

Shola interviewed each of his media colleagues during a visit to a radio station in Banjul.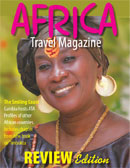 CLICK FOR 42 PAGE PDF REVIEW EDITION
In Progress