In Loving Memory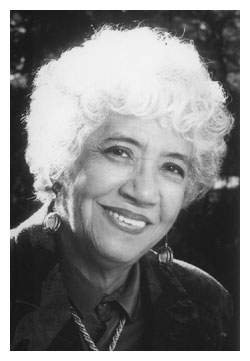 Mrs. Freddye Henderson Has Earned a Special Place in the Hearts of Africa Travel Association (ATA) Members Worldwide
We deeply regret the passing of Mrs. Freddye Henderson of Maryland, USA, one of our first ATA members, well known and deeply loved by the African American community she served so well and by others in the USA and worldwide. It seems like only yesterday that the following article appeared on our official website. It was a happy occasion, being Host Country Day in Ghana, and became one of the defining moments of Mrs. Henderson's long and outstanding life - as it was for all who knew and loved her. Freddye Henderson pioneered travel for African-Americans to the continent of Africa . Her daughter, Dr. Gaynelle Henderson-Bailey, President of Henderson Travel, recently served as First Vice President of ATA and is a member of the board of directors.
From 1999


Freddye Henderson honored a Ashanti Queen Mother
During the Africa Travel Association's 24th Annual International Congress, Atlantan Freddye S. Henderson was honored by the Ministry of Tourism and the Government of Ghana and 'enstooled' as an Honorary Ashanti Queen Mother. She is now respectfully to be referred to as Nana Akwantu Hemaa which translates into 'Queen Mother of Travel and Tours,"
The traditional ceremony was a spectacular and festive occasion complete with African dancers and drummers, special rites and celebrations. It was a truly unique and rare cultural event that did not disappoint those in attendance! It should be noted that this custom is primarily reserved for only those with the highest level of respect amongst the Ashante Nation. Freddye along with her deceased husband Jake Henderson, pioneered the promotion of travel and tourism to the Continent of Africa very soon after they started Henderson Travel Service, the nation's first fully appointed African-American owned travel agency, based in Atlanta, Georgia in 1955. Since that time Henderson Travel Service has literally sent thousands of tourists to West Africa and in particular to Ghana. Today, Henderson Travel Service still specializes in African Tours and operates at 7961 Eastern Avenue, Silver Springs, Maryland 20747.
ATA Member messages to follow ...
From Maryland
Thank you for your kind words and support. The Atlanta Journal Constitution newspaper in Atlanta did a lovely obituary article on my mother, in last Monday's newspaper, January 22 . Warm Regards, Gaynelle
From California
I first met Mrs. Henderson at an ATA Congress many years ago. It was my pleasure to be seated next to her during dinner that rainy evening. My everlasting first impression was of quiet strength, resilience, acceptance of others, refinement, dignity, and inward beauty. It is impossible to imagine what she must have experienced in arranging tours to Africa in the early days. It was her determination, skill, and knowledge that opened travel to Africa for African Americans. We shall forever be indebted to her as she showed us how to think "I can".
Marlene Davis, oCal ATA Chapter
Freddye Henderson, 89, let blacks travel en vogue
By KAY POWELL
The Atlanta Journal-Constitution
Freddye Henderson had an eye for a business opportunity as sharp as her eye for fashion.
It didn't take her but one trip to Europe in 1954 to figure out that there was a market to introduce African-American travelers to first-class treatment overseas. Freddye Henderson owned the nation's first fully accredited black travel agency. Henderson Travel Service, which she opened in 1955, catered to the Rev. Martin Luther King Jr., among others.
In other words, in Europe they could ride in the front of the bus, Mrs. Henderson said in a 1987 Atlanta Journal-Constitution article.
By 1955, she had opened Henderson Travel Service, the first black-owned travel agency in the Southeast and the nation's first fully accredited black-owned travel agency, designated by Black Enterprise magazine one of the nation's top 100 black-owned businesses.
"At first, people in Atlanta thought she was crazy," said her friend Tom Houck of Atlanta. "Here, they could not eat in a restaurant or stay in a hotel. Freddye was very strong in her efforts to have blacks get out and see more of the world."
Mrs. Henderson visited more than 100 countries, danced with dignitaries and met with monarchs. The Rev. Martin Luther King Jr. asked her not only to plan his trip to Oslo to accept the Nobel Peace Prize but to travel with him to Norway for the ceremony.
"She knew she was more than lucky but very blessed to be among Martin Luther King and world leaders," said Congressman John Lewis of Atlanta.
The funeral for Freddye Scarborough Henderson, 89, of Atlanta is 11 a.m. Wednesday at Ebenezer Baptist Church. She died of complications from a neurological disease Friday at Hospice Atlanta. Murray Bros. Cascade Chapel is in charge of arrangements.
Mrs. Henderson's first trip to Europe was at the invitation of the wife of French ambassador Henri Bonet to view the international press show of designer Christian Dior. Mrs. Henderson had earned a master's degree in fashion merchandising from New York University and was president of the National Association of Fashion and Accessory Designers.
She expanded the trip to visit Switzerland and Italy, where she was greeted warmly. "I was treated first-class, like royalty," she said. "Blacks couldn't travel in this country with any ease. In Europe, blacks could ride in the front of the bus."
She wanted others to share that experience and opened the travel agency with her husband, the late Jacob Henderson.
First, though, she had to overcome the reluctance of airlines to sponsor a black-owned travel agency. Then, she had to convince potential customers that she knew what she was doing. Before long, the Southern Christian Leadership Conference, the Rev. King and his father were making travel arrangements through Mrs. Henderson, and her reputation was secured. More on website