.

.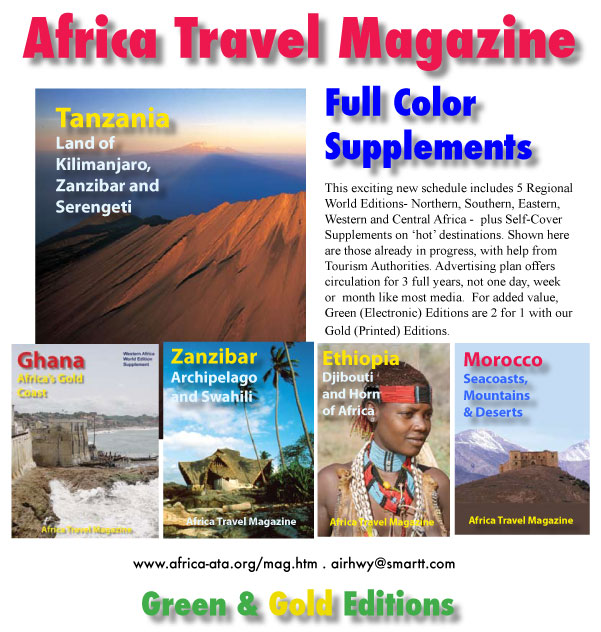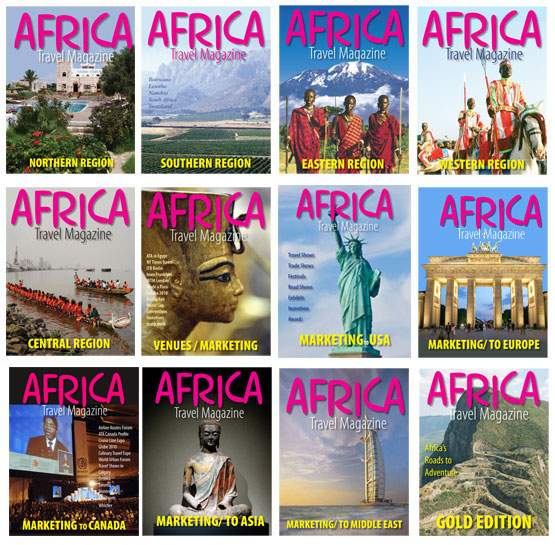 NOTE THE CHANGE IN MASTHEAD DESIGN IN ABOVE SERIES OF EDITIONS. SOME ISSUES
BELOW ARE SUPPLEMENTS WITH LAUNCH DATES STILL TO BE ANNOUNCED.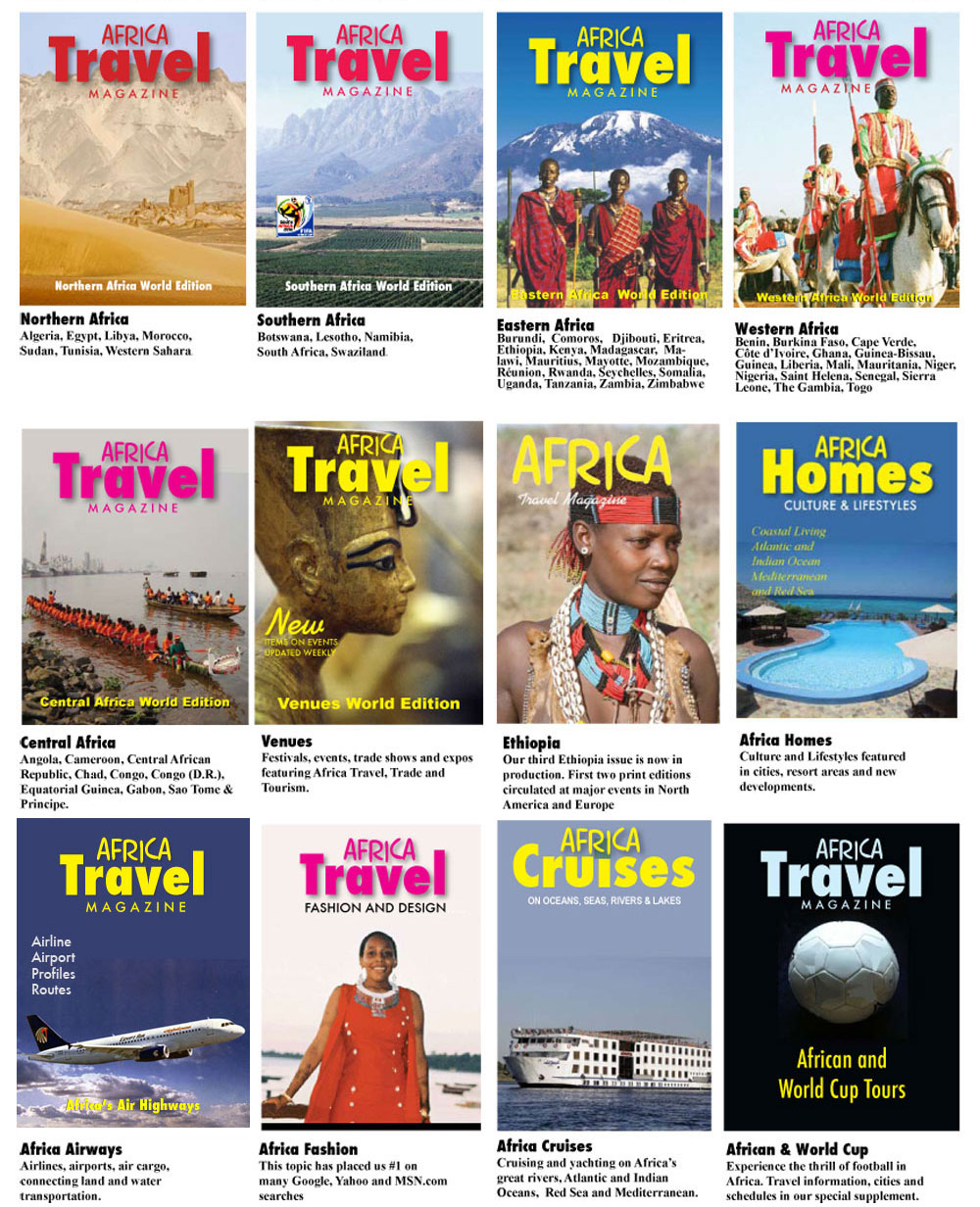 Faces of Africa, Calendar of Events and Airline Directory also part
of every World Edition (below)

Some World Editions are well advanced,
while others are recently underway.
Images and advertisements that are
not of highest resolution will be replaced
at time of final edit for each issue.
To Advertise in the above World Editions please click here

WHEN VIEWING THESE EDITIONS ON ADOBE ACROBAT READER,PLEASE DOWNLOAD TO YOUR DESKTOP AND USE THESE SETTINGS

Our editorial team will increase the number of pages on specific destinations and add new sections in the coming months. * To honor African Tourism Ministers, past and present, and advertisers who have supported us during 14 years as publishers, we have included some features from our Preview issues are in progress. Final editing will be done prior to printing and/or DVD. To honor ATA members and advertisers who supported us during 14 years, we've included items from our archives. Most photos are high resolution. Others will be replaced archives. Most photos in these samples are high resolution; any lower resolution images will be replaced . Advertising . Map of Regions . Free Adobe Acrobat Reader...