Society of Incentive Travel Executives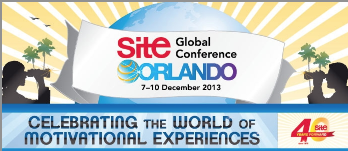 SITE CELEBRATES 40 YEARS FORWARD
As Site celebrates "40 Years Forward" – our proud association's 40th year as the only global network of travel and event professionals committed to motivational experiences that deliver business results – it is an ideal time to showcase the amazing work that Site is doing to create a solid platform for growth and industry advocacy around the globe. We want to make this year a huge success by engaging with Members in a meaningful way, using the Site Leadership Blog to put a spotlight on their contributions to Site's heritage and current and future success.
The Site International Conference 2010 will take place in Cape Town, South Africa in December 2010. To read more about Site and its activities visit siteglobal.com. The SITE Foundation was established in 1987 to fund research and develop products globally that relate to the incentive industry. Specifically, the SITE Foundation funds research studies that provide valuable information on the use of incentives and incentive travel on a worldwide basis. Through these efforts, the SITE Foundation helps businesses to develop motivational and improvement strategies.
Las Vegas, Nevada, USA will be the host of the Site International Conference 2011, set for 13 - 15 October. The International Conference will be held immediately following the debut of IMEX America - America's worldwide exhibition for incentive travel, meetings and events.
"Site has a long term strategic partnership with IMEX," said Site CEO Brenda Anderson. "Our vision in these challenging times is to hold our events where attendees can minimize their costs and maximize their education, networking and ROI. It is perfect synergy to hold our event at the conclusion of this exciting new industry-wide gathering."
Site is the global authority connecting motivational experiences with business results. The Site International Conference brings industry leaders and thinkers together to focus on providing necessary tools and knowledge for professionals to cultivate success in today's global marketplace.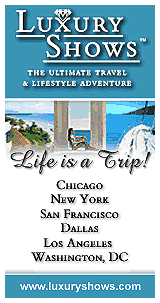 Member Benefits
Your membership in the Society of Incentive & Travel Executives is a valuable asset, which entitles you to numerous benefits. Among those benefits are the following:
You are part of the only worldwide Society devoted to excellence in incentive travel.
You have as contacts the 2000 members in more than 80 countries, representing every discipline in the incentive travel industry.
You are offered discounted rates to the regional Universities of Incentive Travel. University curriculum covers a wide range of "how to" subjects in incentive travel.
You are offered discounted rates to the annual International Conference. The Conference agenda focuses on trends and developments that will impact incentive travel in the future.
You will receive a multitude of SITE publications, including:
The annual Resource Manual including the Incentive Travel Factbook, which is a compendium of research on the field with market statistics and trends.
In-SITE, a bi-monthly member newsletter covering issues affecting incentive travel worldwide and organizational activities.
You may attend Chapter activities and education programs around the world.
You will receive a SITE logo for use on your personal business card and letterhead. You will receive SITE membership display material for your exhibit booth at the incentive industry's major trade shows, IT&ME and EIBTM.
You will be listed on our on line membership directory "Expertise Online" and receive free web site hyper linking.
You will be eligible to seek designation as a Certified Incentive Travel Executive (CITE), the field's highest professional designation for individuals.
You are eligible to enter the prestigious SITE Crystal Awards Competition.
You may purchase SITE publications, mailing lists and labels, and SITE research papers at a special member discount.
Please refer to the Member Discount section for details of other benefits and generous discounts available only to members of SITE.
Take a look at SITE's Web site at: www.site-intl.org. You will find a wealth of information including a SITE members-only page and a SITE bulletin board.
http://www.site-intl.org/login.asp