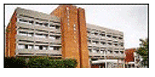 "During the Africa Travel Association's 30th World Congress in Nairobi, Kenya our delegates and guests from North America, Africa and beyond had a unique opportunity to experience the high standards of quality and hospitality at Utalii college. The occasion was a gala dinner, prepared and served by students on the main campus at Utalii. Later in our 40 days of travels, our editors met and interviewed Utalii graduates at hotels and lodges throughout the country. Some of these encounters are in our photo gallery. During the past ten years with Africa Travel magazine, we have enjoyed many opportunities to be served by Utalii grads across the continent. There will be much more to come on this exciting topic, and how you, your friends and family can receive training at this exceptional learning facility. "

Jerry W. Editor, Africa Travel Magazine

MESSAGE FROM THE PRINCIPAL, UTALII COLLEGE

It is with great pleasure that I invite you to tour Kenya Utalii College on the World Wide Web.
Since its inception Kenya Utalii College has grown in size and scope to become the prestigious institution of international repute that it is today. We are internationally recognized as a center of academic excellence in hotel and tourism training.
Established 28 years ago, the College has trained close to 25, 000 students both in full and part time course programs. The above number includes both local and foreign students coming from over 40 countries.
Driven by our mission to enhance professionalism and improve standards in the field of hospitality through training, consultancy services and innovations, Kenya Utalii College, in close collaboration with the hospitality industry and other stakeholders, has continually reviewed its training programs and operations in response to the market demands.
We pledge to keep up this trend in line with our vision to improve and maintain the College's leadership position as a world-renowned hotel and tourism training institution.
We hope that, as you surf through our web pages, you will gain useful insights into our programs and operations. In the same vein, we assure you that your views and observations, by way of feedback, will be of utmost value to us in our relentless pursuit of excellence.
Philemon Mwaisaka, EBS,SS
Principal
Kenya Utalii College
The above is from the Utalii WebSite.
To learn more visit http://www.utalii.co.ke/