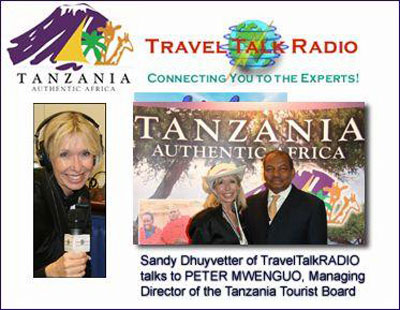 Interview with Peter Mwenguo, Managing Director, Tanzania Tourist Board.
Sunday, January 29, 2006 at 12:30 p.m. Eastern Standard Time, Mr. Mwenguo will be discussing 'Tanzania: Authentic Africa' on Travel Talk Radio with Sandy Dhuyvetter.
Peter Mwenguo is an outstanding spokesperson for the Tanzania Tourist Board, and is deeply devoted to spreading the knowledge and warmth of Tanzania as a fascinating, adventurous, and relaxing country.