GLOBE AIR CARGO WINS AFRICA WEST CONTRACT
Africa West Airlines has appointed Globe Air Cargo as its cargo GSA from the United States to cities across its network in Central and West Africa. The airline uses American Airlines, Asiana Airlines, Martinair etc… as interline partners to move cargo from the United States to Europe to connect with its twice-weekly Boeing 747 freighter services from Ostend, Belgium, to Lome Airport, Togo. These flights to Togo provide some 160 tonnes of freight capacity into Africa each week.
From Lome, Africa West operates scheduled daily services to points across Central and West Africa, including Abidjan, Bamako, Brazzaville, Malabo, Niamey, Ouagadougou and Pointe-Noire. Each AN-12 freighter operated by the airline from Lome can carry up to 18 tonnes of cargo.
Globe Air Cargo will also market AN-12F charter services in Africa on behalf of Africa West to customers in the US.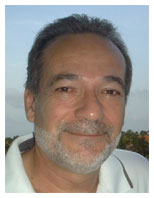 Alain Robillard, Country Manager, USA for Globe Air Cargo, said: "This is a very strong market and we expect to generate extremely high load factors with US-originating cargo. There is a big market for oil equipment from the US to West Africa as well as for general export commodities such as industrial and healthcare products and personal effects.
"Africa West offers a unique distribution channel to destinations in Central and West Africa. With AN-12F aircraft stationed at its Lome hub and dedicated, secure warehousing at the airport, it offers fast and reliable all-cargo deliveries for freight shipments travelling on both scheduled and charter flights."
Globe Air Cargo is wholly-owned by European Cargo Services (ECS).
ECS is one of the world's largest and fastest-growing GSA organizations with 54 offices, 32 offices in 22 countries. It represents more than 100 airline customers and generates some 300,000 tonnes of cargo per annum in Europe, North America and Asia. The company employs 500+ people and reported turnover in 2005 of EURO220 million.
For further information please contact:
Jamie Roche/Harriet Pask
JRPR
Tel +44 (0) 1753 621666
14 Park Street, Windsor, Berkshire, SL4 1LU
Skype: jamieroche or harrietpask