CORINTHIA HOTELS ANNOUNCES COMPLETION OF TWO ADDITIONAL CLEAN WATER PROJECTS IN TANZANIA AND ZAMBIA, WITH JUST A DROP, INTERNATIONAL WATER AID CHARITY
Two rural communities in Zambia and Tanzania have benefited from the generous support of Corinthia Hotels, following the completion of clean water projects implemented by international water aid charity, Just a Drop. This marks a total of five Corinthia supported Just a Drop projects which have brought life-changing clean water to a total of 45,325 children and families over the past three years.
Alfred Pisani, Founder and Group Chairman of Corinthia Hotels, said, "We at Corinthia are proud to play a small part. Through our on-going support of Just a Drop, we have been able to make a difference, by providing life sustaining clean drinking water for five villages already in Tanzania, Uganda and Zambia. Most of us take clean water for granted, but for these villagers this very basic part of life is a daily struggle. Corinthia Hotels looks forward to continuing to make a positive contribution, village by village, to the health and well-being of these children and their families, hopefully leading to brighter futures."
In Zambia, the communities of Luini-Kabalu and Malaya in the Copperbelt province were each provided with boreholes to alleviate access to clean, safe water. Prior to the project, villagers had to rely on unprotected shallow wells or swamps to collect water which carried the risk of disease, not to mention a round-trip of 90 minutes to reach them.
Peter Marsh, Project Engineer for Just a Drop visited the project following its completion in February. He met 17 year old Ester Mwaza from Malaya Village: "Ester had lost both of her parents and now lives with her aunt and her four young grandchildren. The family uses 80 litres of water a day and are very grateful that they no longer have to walk long distances to collect it. When Ester was younger, she had to stop going to school as there simply wasn't enough time in the day, once she had collected enough water for her family's daily needs."
Peter also met the secretary of the Luini-Kabalu Water and Sanitation Hygiene training committee, Frederick Mwelwa. He said, "Frederick felt they'd had good training and was very comfortable that the committee would be able to maintain the borehole and pump."
Kingazi Village, near Tanzania's capital, Dar es Salaam, also benefitted from a borehole and piped water supply thanks also to the support of Corinthia Hotels. The project provided distribution points around the village, including one at the local primary school. As a result, women and children will no longer have to walk (on average) 9km to collect water, which means they will be able to better spend their time on income generating activities or education. Eight year old Neema Johnson from Kingazi Primary School said, "Thank you for bringing water to our school. Now we will not be going out of school during break time to buy water."
Fiona Jeffery OBE, Chairman and Founder, Just a Drop said, "Corinthia Hotels has now supported five clean water projects with Just a Drop which we value hugely. The partnership has made a positive and real difference to people's lives through the provision of clean water. Thank you on behalf of everyone at Just a Drop; we look forward to supporting further communities in need in partnership with Corinthia Hotels.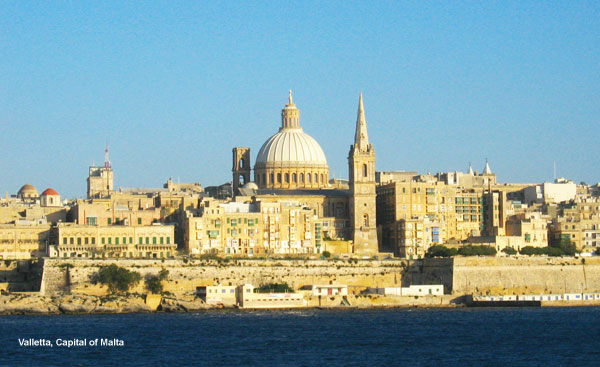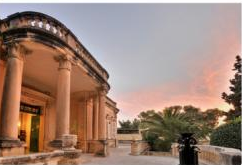 CORINTHIA PALACE HOTEL IN MALTA NAMED HEADQUARTER HOTEL FOR FIRST EVER INTERNATIONAL CONFERENCE ON ARCHAEOACOUSTICS: THE ARACHAEOLOGY OF SOUND
July 12, 2013

The Republic of Malta consists of an archipelago situated centrally in the Mediterranean, 93 km south of Sicily and 288 km north-east of Tunisia, with Gibraltar 1,826 km to the west and Alexandria 1,510 km to the east.
Malta covers just over 300 km. Its capital is Valletta and the largest city is Birkirkara. Maltese is the national language and a co-official language, alongside English.
Throughout history, Malta's location has given it great strategic importanceand a sequence of powers including the Phoenicians, Greeks, Romans, Fatimids, Sicilians, Knights of St John, French and British have all ruled the islands. Malta gained independence from the United Kingdom in 1964 and became a Republic in 1974, whilst retaining membership in the Commonwealth of Nations. It is a member of the United Nations (since 1964) and a member of the European Union (since 2004). Malta is also party to the Schengen Agreement (since 2007)[9] and member of the eurozone (since 2008).
Malta has a long Christian legacy and is an Apostolic See. According to the Acts of the Apostles, St. Paul was shipwrecked on "Melite", which many Bible scholars identify with Malta, and ministered there. Catholicism continues to be the official and dominant religion in Malta. Malta is known for its world heritage sites, most prominently the Megalithic Temples which are the oldest free-standing structures in Europe.
LINKS
http://www.vivatravelmalta.com/
http://www.visitmalta.com/tour-operator-search
ABOUT CHI HOTELS & RESORTS
Based in Malta, CHI Hotels & Resorts (CHI) is a leading hands-on hotel management company that provides the full range of technical assistance and management services to hotel owners worldwide. CHI is the exclusive operator and developer for the luxury Corinthia Hotels brand as well as the Wyndham and Ramada Plaza brands in Europe, Africa and The Middle East. The Company draws on a heritage of over 45 years in delivering high quality services to hotel guests and an optimum rate of return to owners and investors in diverse business environments. Our experience across our three brands extends to management of luxury and upscale properties in city and resort locations and products ranging from boutique to conference and Spa hotels. CHI also operates various restaurants under brands such as 'Rickshaw' and has its own Spa division. CHI has won the coveted title of 'Leading Provider of Travel Deals, Europe' at the 'Travelzoo Awards 2008' gala ceremony held recently in Chicago, USA. CHI Hotels & Resorts is a joint venture between International Hotel Investments plc (IHI) &endash; 70% and The Wyndham Hotel Group (WHG) &endash; 30%.
CONTACT: MANUEL BRIFFA
Phone: +356 2551 1146
Fax: +356 2123 9732
Mobile:+356 9943 2252
e-mail:mbriffa@corinthia.com