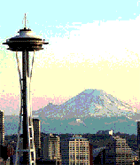 Africa Tourism Exhibitors Success in Seattle!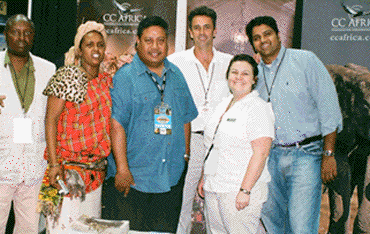 It was a wonderful opportunity for Africa Travel, Trade and Tourism at the Adventures in Travel Expo in the Washington State Convention Center last weekend.Our exhibit, representing the Africa Travel Association, anchored the Africa Section and this allowed us to speak directly to the travel trade plus potential travelers from the public. We circulated hundreds of copies of Africa Travel Magazine featuring a variety of African destinations from our ATA booth and through other exhibitors in the Africa section.
Seattle is an ideal city for promoting travel to Africa, as it represents a large, affluent market that is the gateway to the Western USA and Canada. plus Alaska and the Pacific Rim. It is also the home of Microsoft and the Boeing Aircraft Company.
The interest generated here will grow as it did in New York City, where we participated in the first two Adventures in Travel Expos. The first year we had the same number of African exhibits as there were this weekend in Seattle. The following year that number increased by four times, with many African Tourism Ministries and Tourist Boards exhibiting. I predict the same expansion will occur in Seattle thanks to our continued exposure online.
http://www.pacsci.org/lucy/ , www.adventureexpo.com. . two page spread . preview page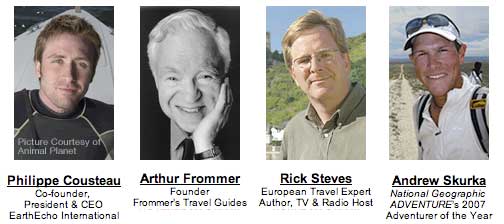 We stayed several extra days in Seattle gearing up for another important, much larger event. Africa will be in the spotlight for six months starting Oct. 4 during the presentation of "Lucy's Legacy: The Hidden Treasures of Ethiopia," at the Pacific Science Center. The large, highly active Ethiopian Diaspora Community in the area will be involved in special events related to the Lucy Program, and Africa Travel Magazine will provide copies of our World Edition on Ethiopia.
Last April, Muguette and I visited the Lucy display in Houston, Texas, along with H.E. Tadelech Dalacho, State Minister, Ministry of Culture and Tourism, Ethiopia and her delegation. See http://www.africa-ata.org/hst_spd.htm
Our magazine circulation program continues with launches in Europe - at the WTM in London, in Canada at the Montreal Travel Show (SITV) in Africaat the Travelers' Philanthropy Conference in Arusha, Tanzania and in the USA at a series of events starting in January, 2009.
We have scheduled our visit to the Boeing Aircraft Plant to see the new 787 Dreamliner for our return trip to Seattle in early October. The Dreamliner will be flying Africa's Air Highways soon. See our other site - http://www.airhighways.com
Jerry W., Bird, Editor
Ethiopian Woman Lucy's 3.2 million-year remains to be featured in Exhibit
Seattle - A young Ethiopian woman named Lucy, whose 3.2 million-year old fossilized remains make her one of our oldest relatives, is coming to Seattle this fall. Lucy's Legacy; The hidden treasures of Ethiopia opens Oct 4 and runs to March 8, 2009, at the Pacific Science Center, featuring Lucy, the most complete fossil of any erect-walking human ancestor. Lucy, an adult female of about 25 years, was discovered in a maze of ravines in 1974 near Hadar in Ethiopia. She was named after the Beatles song Lucy in the Sky with Diamonds, which was played during a celebration of her discovery.
Her pelvis, upper leg bone and tibia show her to have been bipedal, or capable of walking on two limbs. Lucy was on the small side, about 107 centimeters tall and about 28 kilograms in weight.
But her impact on theories of evolution has been huge. Lucy's discovery yielded a new species of human ancestor called Australopithecus afarensis, or "Southern ape of Afar," after the region of Ethiopia where her bones were found. Paleoanthropologists once believed that human-like intelligence evolved first, followed by upright posture (bipedalism) said Pacific Science Center exhibit project coordinator Diana Johns. But the discovery of Lucy and other fossils from the Australopithecus afarensis species refuted that theory, she added Afarensis had an ape-like face and a skull similar in size to the modern chimpanzee's. But the pelvis and leg bones of the species resembled those of modern man more than apes. Their bones showed they were very strong and built to walk. "Lucy was habitually bipedal. She always walked on two feet, " said John
Lucy is considered a "hominid" which includes all species on our side of the last common ancestor of humans and living apes. The exhibit also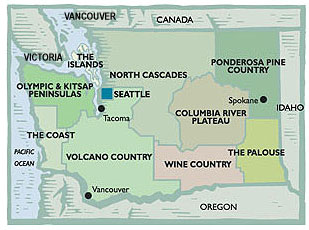 provides more than 100 artifacts of early human history in Ethiopia, including stone tools and objects from the Ethiopian Orthodox Church. Johns said scientists believe the origins of man occurred in Africa. Johns said the role of the Ethiopian exhibit is partly to provide a "context' to Lucy. "there is a tremendous weight of history in Ethiopia that e can identify with, much easier than we can with a fossil that is 3.2 million years old."
Adventures in Travel Expo, Seattle. A Sept. 13-14, 2008. A Solid Africa Section

Unicomm, America's Largest organizers of the highly successful Adventures in Travel Expo series, has announced plans to build upon its winning formula by extending its brand to the Seattle market. Mark the date: September 13-14t at the Washington State Convention Center. Supported by the power of the Seattle Times organizers will capitalize upon the Seattle-Tacoma DMA as one of the largest media markets in the country with a highly effective buying income, keen interest in outdoor and leisure activities and which also serves as main gateway to the Asia/Pacific region and Canada. The Seattle-Tacoma area also is an emerging market for the Caribbean and Latin America.
Unicomm will utilize its hybrid trade/consumer model as the format for the Seattle show. The first morning will be dedicated to travel industry professionals and trade, while the core of the event will be open to the general public giving consumers an opportunity to experience, to book and to explore what is hot, what is interesting and what is unique in active, adventure and experiential travel.
"This year, the Adventures in Travel Expo will lead the industry with five events, strategically located in the top gateways and travel buying capitals of the U.S. Seattle is a natural extension of our brand as it represents a market that research shows will be very receptive to our shows," said John Golicz, CEO Unicomm LLC.
"Seattle also represents our philosophy to create events that essentially become an experiential marketplace for showcasing the vast array of options available to travel professionals and to consumers. We create an exciting arena filled with a wealth of interactive exhibits from around the globe and add a top notch educational component that affords travel agents, wholesalers and travel brokers the opportunity to experience the best of what travel in the new millennium has to offer," Golicz says. "We're looking forward to experiencing the same success as we have in other markets," he continued. Part of the success of the Unicomm's formula can be attributed to the quality of media partners that the company has assembled. These include top newspaper partners such as The Los Angeles Times, The New York Post, The Chicago Tribune, and National Geographic ADVENTURE Magazine.
For more information about the Adventures in Travel Expo please call (203) 878-2577 or visit the web site at www.adventureexpo.com. Contact: Andrea Hutchinson Adventures in Travel Expo 203-878-2577 ex 117 e-mail:ahutchinson@adventureexpo.com
More About Lucy



The west coast premiere of Lucy's Legacy: The Hidden Treasures of Ethiopia provides visitors with an extraordinary opportunity to come face to face with Lucy, the oldest, most complete, and best preserved adult fossil of any erect-walking human ancestor. The 1974 discovery of this famous 3.2 million-year-old hominid yielded a new species, Australopithecus afarensis, and continues to have a major impact on the scientific understanding of our human origins. Through additional artifacts spanning over 200,000 years visitors will also experience Ethiopia, Lucy's homeland. With eight locales on the World Heritage List, Ethiopia is rich in history and culture and it holds a unique position in the study of paleoanthropology.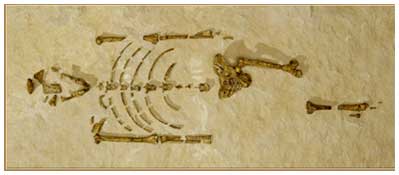 As part of the total experience, Pacific Science Center will feature the IMAX® film Mystery of the Nile, hands-on interactive exhibits, cultural and scientific demonstrations, and in alliance with the Burke Museum of Natural History and Culture, a distinguished lecture series.
Lucy's Legacy: The Hidden Treasures of Ethiopia is an international exhibition organized by The Houston Museum of Natural Science in collaboration with the Ministry of Culture and Tourism of the Federal Democratic Republic of Ethiopia and the Ethiopian Exhibition Coordinating Committee.
National funding for Lucy's Legacy: The Hidden Treasures of Ethiopia is provided by Ethiopian Airlines and The Smith Foundation.
The exhibition's presentation in Seattle has been made possible with major support from the State of Washington, City of Seattle Office of Arts & Cultural Affairs, and King County.
The Seattle Times and the Seattle P-I are the official print sponsors of the Seattle exhibit.
Support has also been provided by The Boeing Company and the Safeco Insurance Foundation.
With additional support from: contributors to Pacific Science Center's Discovery Circle.
IMAX® is a registered trademark of the IMAX Corporation.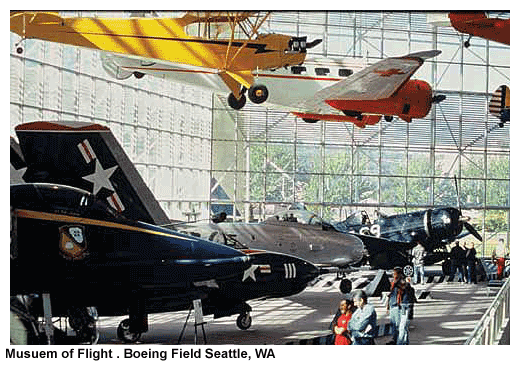 About Unicomm, LLC
Unicomm, LLC is an independent business-to-business communications company specializing in originating and managing world-class trade shows and conferences in undeserved and nascent markets. Located in Milford, Connecticut, Unicomm is led by a seasoned management team possessing more than 50 years of events industry experience and an impressive track record of dozens of successful show launches and hundreds of event productions. Each year Unicomm holds varied events attracting tens of thousands of people in key markets including Human Resources, Engineering, Defense, Travel and others.
Contact: Andrea Hutchinson Adventures in Travel Expo 203-878-2577 ex 117 e-mail:ahutchinson@adventureexpo.com