Website Address
http://www.jemialadetours.com/
EXPLORE NIGERIA ……..with JEMI-ALADE TOURS
You have heard a lot about Nigeria. Now, experience this vibrant country of striking contrasts. Nigeria, a combination of over 2,000 years of tradition and culture with one of the most modern life-style on the African continent is known for her crude oil, cultural heritage, eco-tourism potentials and affordability. After several years of isolation under military rule, the country has emerged as the largest democracy in Africa and opening her doors for business and leisure visitors. You will discover everything from ancient villages, markets, shrines, palaces to modern cities, highways, industries etc. "Every kilometer, another language……" Land of a thousand dialects and diverse ethnic cultures, indeed Africa's "melting pot". And while exploring this land of cultural diversity, you are surrounded by perhaps the most hospitable people in the world. Nigerians, a fun loving and friendly people are ready to welcome you and share their rich cultural heritage with you. We invite you to Explore Nigeria with Jemi-Alade Tours!!!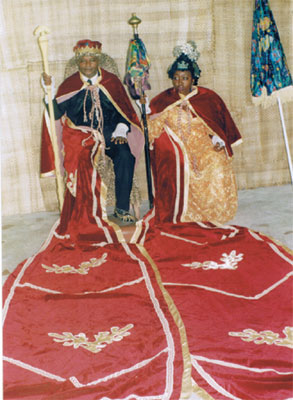 Personalized Services
Our friendly staffs meet and welcome our clients right on arrival paying attention to their particular needs. Our objective is to make your visit to Nigeria memorable and problem free. Over time, we have built an excellent reputation for providing reliable and efficient service. Our repeat clients and recommendation of our services to others assured us of this achievement. We deal only with reputable airlines, hotels, restaurants, transport companies equipped to meet the standards of our clientele in every aspect of their operation
Competitive Rate
We have over 18 years experience in ground handling of in-bound visitors to Nigeria and with long established relationship with our suppliers, we guarantee you the most competitive rates on all our services. Prices quoted reflect the best value for money. Please feel free to ask us for a quote.
The Nigeria Travel Experts
We possess an in-depth knowledge of travel destinations and services in Nigeria and committed to share our knowledge and expertise of the country with you. We provide up-to-date travel related information to assist you in planning your itinerary. And if you wish to arrange a special program, we will be pleased to tailor an itinerary to suite your requirements. We respond promptly to all enquiries and your emails will be replied in less than 24 hours.
For full information please visit the Jemi Alade Tours Web Site