by Jerry W. Bird, Editor

According to H. E. President Kikwete of Tanzania, "The western media needs to focus more on success stories in Africa. We are doing so many good things out here which do not get enough publicity."
Quick Now! Who is #1 on Google for Marketing Africa to Asia? Africa Travel Magazine Online. We are a powerful, positive, influential media voice - in print, online and on air. We have been supporters of PATA, Pacific Asia Tourism Association, for years. Muguette Goufrani and I were active participants at the PATA Summit in Vancouver, and are facilitating tours and travel from North America's West Coast gateways of Vancouver, Los Angeles, Seattle and San Francisco via the Pacific to Addis Ababa and Johannesburg, among other African destinations. Are you are interested? E-mail africa@dowco.com

COTTM (China Outbound Travel & Tourism Market
14-16 April 2008 in Beijing., China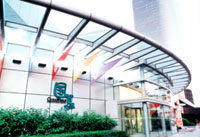 COTTM, earlier know as BITTM is taking place from 14 - 16 May 2007, at its new venue: the China World Trade Centre, Beijing. In its third year, COTTM is the only dedicated Outbound Business-to-Business travel event in China.
It is a phenomenal platform where global and domestic industry professionals meet, discuss and contract the upcoming seasons. COTTM provides the essential link between the rapid development of the Chinese travel and tourism industry and the dynamic needs of the global industry.
In the 2006 event more than 120 exhibiting companies from 35 countries met with over 2,500 Chinese travel trade professionals. In addition to the Exhibition, there was a strong focus on education which attracted high profile Chinese and international tourism experts to speak at the conference, including Geoffrey Lipman, special advisor to the United Nations World Tourism Organization (UNWTO). This theme is set to continue for the 2007 event.
Outbound travel is the fastest-growing and most dynamic tourism market in the world, with China showing the most exciting potential. The World Tourism Organization predicts that China will become the fourth largest source of outbound tourists by 2020 at 100 million per year.
Why Exhibit?
• Establish new business contacts
• Find a local agent
• Meet with key industry decision-makers under a strictly managed Hosted Buyers Programme
• Launch new products and services in China
• Meet with existing clients in the region
• Negotiate contracts with potential clients
Exhibitors may choose from the below Stand options :-
A. Space only @ $ 350 per sqm Or
B. Space with Shell Scheme @ $ 395 per sqm
Admin & Registration Fee $ 800 per Stand
COTTM is the perfect platform for you to reach the burgeoning Chinese market.
For further information mail us at ddpexhibitions@ddppl.com, or call at 011-23710893 or 011-371 6318.
Thanking you for your interest and in the confidence we may rely on your participation. We look forward to hearing from you soon.
Cordially
Shraddha Gupta
Sales Support -Exhibitions
DDP Exhibitions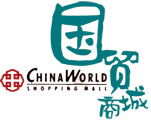 This page is under construction. More material to come.
Segments Emerge in China Outbound Market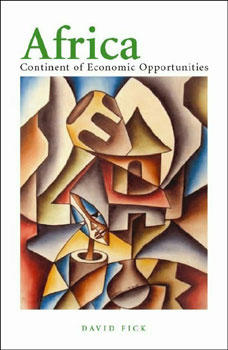 China (PRC) outbound travel to Asia Pacific destinations has grown at an average annual rate of 19.8% since 2001, fuelled by strong economic growth; greater consumer spending power; Beijing's moves to loosen travel restrictions and allow the Chinese currency to strengthen; and greater segmentation in the marketplace.
Travel trade participants in the PATA Travel Mart 2006 China (PRC) Outbound luncheon workshop learned this today at AsiaWorld-Expo in Hong Kong.
Panellists in the interactive session included Shanghai Business International Travel Service Deputy General Manager Ms Li Guo; Shanghai Shihua International Travel Service Assistant General Manager Mr Tom Wang; and Tourism Australia Regional General Manager-North Asia & Business Tourism Mr Johnny Nee.
Panel moderator and PATA China (PRC) Representative Ms Kate Chang warned destinations to be wary of the sheer number of potential Chinese travellers in the future.
"Destination tourism organisations will have to check how the Chinese "golden weeks", which coincide with Chinese New Year, May Day and National Day, fit in with existing inbound patterns," she said. "There is a risk of destinations being "swamped" by travel demand from Chinese travellers."
Mr Nee agreed: "China is one of the world's strongest performing markets. China's forecast growth, in both outbound travel and expenditure, make this market critical now and in the future.
"However, we need to continue to safeguard the market from unethical business practices, ensure Chinese visitors enjoy high quality tourism experiences, and take a gradual market expansion approach to manage long-term, sustainable growth. "
Although China (PRC) remains an "emerging" outbound market, Ms Chang cautioned against writing it off as comprising only of consumers who feel safe in large groups that 'follow the flag'.
Mr Wang agreed: "The Chinese travel market has become multi-purpose.
The traditional market is becoming smaller. Business and MICE travel is getting bigger, as is FIT and single service travel."
Ms Li said that middle class professionals, who are a starting to organise private trips, and all types businesses and organisations are becoming significant sources of Chinese outbound travellers.
She said: "Not only do entrepreneurs and senior executives enjoy business trips, but also the employees, agents and business partners of many types of organisation are being motivated by all-expenses-paid international travel to do a good job."
Ms Chang cited an increase in the number of older singles, empty-nesters and childless households as further examples of segmentation.
She said marketers can reach the majority of affluent households by focusing on specific target regions, such as Shanghai, Beijing, Guangdong, Zhejiang and Jiangsu, and that the development of private travel in China has revealed regional variations.
Mr Wang said that developing solid co-operative partnerships within each region is the answer.
"All links in the travel product supply chain must co-operate fully,"
he said. "From the local agent who should give great support to the tour operator, who in turn should look after the convention and visitor bureau, airline, bank, hotel, media et cetera to maximise the experience for the traveller."
Ms Chang reiterated that destinations must carry out research on their Chinese visitors. "The market is so big and so diverse that different marketing mixes have to be designed for different segments and regions," she said.
However, there remains an essential commonality running through Chinese travel preferences: safety and security.
"Nearly all Chinese appreciate safe and clean accommodation, safe and reliable transport, helpful hospitality staff and friendly locals," Ms Chang said.
Ms Li said: "The Chinese traveller must feel that their security and health are assured. Furthermore, a carefully designed tour itinerary should elicit feelings of surprise and excitement in Chinese travellers, as well as maximize their sense of participation."
Mr Wang identified four commonalities among Chinese travellers: Their "affection" for value for money, safety, time/planning and recognition.