India's Buoyant Economy will Drive 10 Per Cent Growth in Outbound Travel to 2009, Says PATA and VISA International Report
A strong, consumption-driven economy, a large and increasingly affluent middle class, and the on-going liberalization of air transport will contribute to a 10 per cent annual growth in Indian outbound travellers to Asia Pacific over the next three years, according to a new report released last week.More->
Chanchal Group of Hotels
Group Hotels : Hotel Chanchal Deluxe | Hotel Balaji Deluxe | Hotel Chanchal Continental
8574, Arakashan Road, Behind Shiela Cinema,
Pahar Ganj, New Delhi - 110055 (India)
Tel : 0091 - 11 - 23683490 / 23683491 / 23683492 / 23683493 / 23683494 / 23683495 / 51541671 / 51541672 / 23517350 / 23681051 / 23517369 / 23517354 / 51541978 / 51541979 / 51541980 / 23530965 / 23540991 / 23540994 / 23540992
Fax : 0091 - 11 - 23540993 / 23540993 / 23540993 / 23681052
Email : info@chanchal-hotels.com
Web : www.chanchal-hotels.com
Dear Friends,
Greetings from Chanchal Group of Hotels, Pahar Ganj, New Delhi, India.
Chanchal Group of Hotels emphasis on quality, understated elegance and comfort is apparent in public areas contrasting cool marble flooring with warm, rich wood paneling. Combined with service that is friendly and efficient, the is the perfect retreat.
For more than 10 years, we have acquainted guests with the living heritage of India - and a legendary experience in hospitality.
It began on December 16, 1985, when we opened Chanchal?s first hotel, the Hotel Chanchal Deluxe, Delhi. This grand hotel epitomized a philosophy that still holds true today: provide impeccable service and unparalleled facilities so every stay is a memorable one.
Chanchal Group of Hotels comprises 3 hotels, having 161 well furnished rooms in Delhi. Hotels are excellence in dining, business facilities, interiors, and world-class, personalized service. In Delhi, Chanchal Group is recognized as the premier hospitality provider.
We are committed to meeting and exceeding the expectations of our guests through our unremitting dedication to every aspect of service.
Instead of another dull, beige business hotel, why not check in to a hotel that?s really for you, the busy traveler? An oasis where you can escape the hectic pace of travel and think more clearly, work more productively, rest more refreshingly.
An environment that doesn?t just shelter you, but inspires and reenergizes you. That?s the idea behind Chanchal Hotels.
The Chanchal Group of hotels provide good facilities at a great rate.
Rates Between: Rs. 500 - Rs. 1200
SERVICE CHARGE 10% XTRA-------- LUXURY TAX 12.50% XTRA
Location
Chanchal Group of Hotels is conveniently located in the heart of the premium business, economic, financial, and shopping district of NewDelhi. The Central Government offices, International Trade Fair Ground - Pragati Maidan, Diplomatic Enclave, Embassies and High Commissions, Connaught Place, Parliament House, President's Estate, State Emporiums and the Railway Station are located within a 5 km radius of the hotel. The International Airport is an 18 km drive, while the Domestic Airport is 14 km away.
Terms and Conditions
» Cancellation 48 hours prior to arrival.
» Taxes - As Applicable. (Rates and Taxes are subject to change without Notice).
» Reservations are held till 6.00 pm on the day of arrival unless guaranteed by a deposit or in writing.
» Mode of Payment - Cash, Credit Card, Traveler's Cheques, Demand Drafts, Bank transfer.
Features
» Check Out Time: 12:00 Noon.
» 12.5% Luxury Tax compulsory above Rs. 500 & 10% Service Charge Extra
» All major credit cards accepted.
» We arrange pick up by car / taxi from the airport.
We arrange for complementary pick up by car / taxi from the airport. (Conditions apply)
How to reach Chanchal Group of Hotels
8524, Arakashan Road, Behind Shiela Cinema,
Pahar Ganj, New Delhi - 110055 (India)
Tel : 0091 - 11 - 23517350 / 23681051 / 23517369 / 23517354 / 51541978 / 51541979 / 51541980
Fax : 0091 - 11 - 23540993 / 23681052
Email : info@chanchal-hotels.com
Web: www.chanchal-hotels.com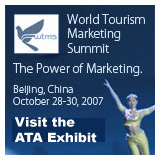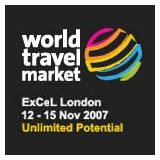 BUSINESS IN ETHIOPIA ON THE HORN OF AFRICA
Learn about the Midroc Technology Group based in Addis Ababa in a new edition of Africa Travel Magazine and DVD. Details