SINGITA OF SOUTH AFRICA CONCLUDES DEAL WITH DUBAI WORLD AFRICA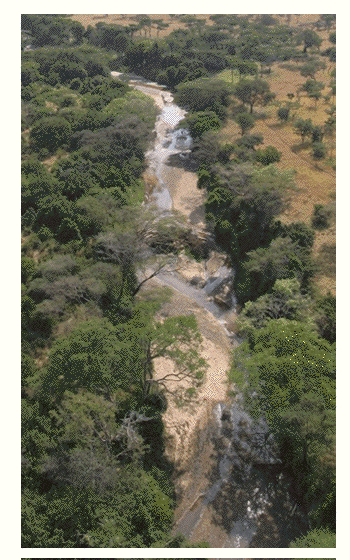 Singita Game Reserves has successfully concluded an agreement that sees Dubai World acquire 50% of Singita's interest in their Kruger National Park concession, incorporating two Relais & Chateaux lodges - Singita Lebombo and Singita Sweni. The new ownership structure will not give rise to any change in the management and marketing of the operations, which will continue to be contracted to Singita's management company.
Luke Bailes, CEO of Singita says: 'Working with one of the world's leading global investment companies bodes well for Singita Game Reserves. Dubai World has accessed and sourced great opportunities in Africa and this deal could pave the way for us to explore the possibilities of more new tourism ventures together.'
Situated at the confluence of the Nwanetsi and Sweni Rivers, the 15 000 hectare (33 000 acres) property is situated along South Africa's border with Mozambique on the far eastern reaches of the Kruger National Park.
Both lodges boast spectacular scenery teeming with the highest concentration of wildlife in the entire Kruger National Park. Singita Lebombo offers 15 luxurious, fully air-conditioned wood and glass loft style suites with light, contemporary interiors, whilst the more intimate Singita Sweni Lodge has 6 exclusive suites set in cool, dappled shade on the river bank. The use of African artifacts, leather and khaki lend a more classic safari feel to Sweni Lodge.
Commenting on the agreement with Singita, CEO of Dubai World Africa James Wilson said that the deal affords Dubai World the opportunity of working with one of the industry's leading brands in one of the most beautiful parts of the world &endash; Kruger National Park. 'We hope to replicate the synergies that characterise this deal in future endeavours', Wilson concluded.
MORE ABOUT SINGITA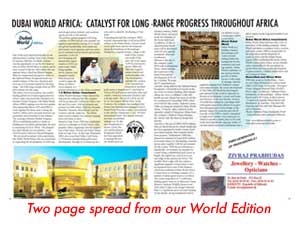 Recognised internationally as providing 'the best safari experience in Africa', the Singita product offering includes nine iconic, low-impact, high-end lodges in four destinations including the Kruger National Park and Sabi Sand in South Africa, as well as in Tanzania and Zimbabwe.
Multi-award winner of virtually every hotel and travel award both locally and globally, the focus of Singita is not only game viewing, cuisine, wine, high design and luxury, but also an uncompromising dedication to conservation and sustainability, which includes several significant community projects.
Other award-winning Singita properties include Singita Sabi Sand, Singita Grumeti Reserves in Tanzania and Singita Pamushana in the Malilangwe Wildlife Reserve Zimbabwe.
Classic Representation provides international marketing for a selection of Relais & Chateaux properties and the Classic Retreats portfolio in Southern Africa, East Africa and the Indian Ocean. Each of these destinations has been carefully selected and are defined by a commitment to sustainable tourism and delivering an exceptional guest experience.
www.classic-representation.com
Issued by:
CLASSIC REPRESENTATION
Media Enquiries: Suzanne Bayly-Coupe
Telephone: +44 131 476 6822
Email: suzanne@classic-representation.com