---
Visit our Air Highways Magazine Web Site
for Worldwide Airline and Aircraft Profiles and links to airlines listed below.


Africa
Air Zimbabwe
Air Tanzania
Cameroon Airlines
Ethiopian Airlines
Kenya Airways
Royal Air Maroc
South African Airways
Zambian Airways


Canada
Air Canada
Air Transat
Jetsgo
WestJet

Europe
Air France
Alitalia Airlines
Austrian Airways
British Airways
KLM Royal Dutch
SN Brussels Airlines
United Airlines
Virgin Atlantic Airlines

USA
Alaska Airlines
Aloha Airlines
American Airlines
America West
Continental Airlines
Delta Airlines


Asia/ South Pacific
Air China
Air New Zealand
Cathay Pacific
China Southern
Korean Airlines
Malaysian Airlines
Mandarin Airlines
Singapore Airlines

Middle East
Emirates Airlines
Gulf Air
Qatar Airways

India
Air India

More airline profiles to come on this web site and in our printed magazines
'Supermap' of Africa's Air Gateways to Travel,
Trade, Tourism and Economic Development

Our first Supermap launched in 1992, with Avis Rent A Car, Best Western Hotels, and Visa as advertisers, was a resounding success. We've printed and distributed over 500,000 copies of that version alone. In 1995, with Open Skies generating widespread airport expansion, new airline ownership and route changes, we introduced an "Air Highways Supermap" that combined air, rail and cruise routes Transport Canada, Sheraton Hotels, Cara and Helijet Airways, North America's first helicopter airline, were our sponsoring partners. This was another winner. To celebrate, we staged "Air Highway Days" putting the whole Aviation and Travel Industry on display. Speakers included Airport Managers, Airline Operators and Tourism Professionals, among others. As an insert in Air Highways Magazine, the Supermaps have been distributed to business and first class passengers via participating airports and airlines ever since. A good example was the Apec Summit in 1997, where our magazines and maps targeted business leaders and heads of state from 18 member economies. To seize the moment, we've since produced custom magazines for individual airports.
Zambia Congress - Five Flagship Carriers.
Ethiopian Airlines, South African Airways, British Airways, Virgin Atlantic Airlines and SN Brussels Airlines all have ATA Congress fares. More details to come on this page regarding Ethiopian Airlines Washington- New York-Addis Ababa connection, a profile on SN Brussels Airlines, which now flies to Africa from Europe. More destinations feature on South African Airways is also underway. Here are some other items of interest.

British Airways Dar to London: British Airways introduced direct, non-stop flight services thrice weekly between Dar es Salaam and London's Heathrow airport affective April 3. According to the airline's manager in Tanzania, Saada Juma, the services will be operated using Boeing 767 aircraft with First, Club World and World Traveller Class facilities.

The flights leave Dar es Salaam on Wednesdays, Fridays, and Sundays at 09:15 hours, and arrive Heathrow at 17:15 hours on the same day. The return flights depart from Heathrow airport's Terminal Four at 19:20 hours on Tuesdays, Thursdays, and Saturdays, and arrive in Dar es Salaam at 07:00 hours the same day.

"By eliminating the transit stop at Nairobi, the flight time between Dar and Heathrow is cut by two hours. This means BA will offer the fastest and most convenient service between Dar and London," said Saada. The flight changes have been made in response to the growing importance of Tanzania as a business and holiday destination.

The manager explained that the morning departure flights would mean afternoon arrivals at Heathrow. This is especially so for passengers with onward connections to Europe and the U.S.: and is also ideal for travelers whose journey ends in the U.K.

Passengers can use the Heathrow Express train service that leaves the airport every 15 minutes for central London. There will also be plenty of time to settle into a hotel, or meet friends and have a full night's rest before tackling work, business assignments or holidays. The daylight flights will also be convenient for passengers to observe major landmarks along the route. These include the river Nile and the vast snow- capped Alps of central Europe.

Airports as Commercial Hubs: Across the Continent, African Airport authorities are seizing the moment. In a cross- country journey via Ethiopian Airlines on the famous Holy Route, where the Queen of Sheba once trod, we saw how airports large and small, are being expanded and upgraded to form a network of air bridges for future tourism. With Ethiopian Airlines flying to more African cities than any other carrier, Addis Ababa has become the political hub, Africa's meeting place, with over 95 embassies, new luxury hotels, and a world class UN Conference Center.

Kilimanjaro International Airport: Landing at Kilimanjaro International Airport, my first words were, "If there was ever a gateway ripe for expansion, this is it. " I was right on the money, for six months later came news of the major development at Kilimanjaro by Mott Macdonald of the UK, whose record includes the 'Chunnel', London's Heathrow Express rail link, Hong Kong's Air Terminal and Tsing Ma Bridge. Over 50 airports worldwide are company clients, with South Africa's Durban and Cape Town airports its first African ventures. Flying Regional Airlines, with pilot Iris McCallum, we saw the potential of 'air safari packages' to Ngorongoro Crater, Serengeti and beyond. Kilimanjaro is Tanzania's ideal gateway for eco-adventure and cultural travel to Kenya, Uganda, Malawi and other East African destinations.

West African Airports: Of the West African airports we visited recently, from Dakar, Bamako and Cotonou, to Accra and Abidjan, each was in some stage of preparation for the new air age. We hope this decade will herald the dawn of seamless, people-friendly airport operations, with less red tape, plus faster visa and baggage handling. Two concepts I gained from our participation in four world class Eco Conferences, are that airports should become "agoras" (people places) and "garden spots" (green spaces). Perhaps it's time for the greening of Africa's airports.

User-Friendly Airport- Hotel Connections

London and the United Kingdom: This web site is comprehensive guide to a large choice of online bookable hotels in London. Every hotel is presented with pictures, attractive rates, facilities and descriptions. It's search facility will help you make your choice easily and with no hassle. http://www.about-london-hotels.co.uk/

Amsterdam and the Netherlands: Hotel reservations service in Amsterdam, The Netherlands. Check this comprenensive Web Site: http://holland.amsterdam.sunscale.com/

Sheraton Addis, where we stayed twice during ATA's Jubilee year, is the first African hotel to be included in the chain's prestigious 'Luxury Collection" of hotels. It's already huge, a walled city within a city -- but we saw the plans which will almost double its size. Now that's what I call confidence in the future. The city's stadium-sized Bole International Airport terminal, which opens next May, is one of 12 gateways slated for expansion.


Ethiopia: Across the Continent, African Airport authorities are seizing the moment. In a cross- country journey via Ethiopian Airlines on the famous Holy Route, where the Queen of Sheba once trod, we saw how airports large and small, are being expanded and upgraded to form a network of air bridges for future tourism. With Ethiopian Airlines flying to more African cities than any other carrier, Addis Ababa has become the political hub, Africa's meeting place, with over 95 embassies, new luxury hotels, and a world class UN Conference Center.

KLM ROYAL DUTCH AIRLINES DAILY SERVICE TO TANZANIA
A 43% Increase in Airline's flight frequencies to Dar es Salaam and Kilimanjaro KLM Royal Dutch Airlines, an alliance partner with Northwest Airlines,who have been in operation in Tanzania over the past thirty years, announced new daily service to Tanzania effective immediately. This represents a 43 % increase in their flight frequencies to Dar es Salaam and Kilimanjaro. KLM's commitment to support tourism to Tanzania was recognized in a special award presented by the Hon. Zakia Hamdani Meghji, Minister of Natural Resources and Tourism at the Africa Travel Association Congress in Cape Town, South Africa, May 21 as the Airline that brought the most tourists to Tanzania.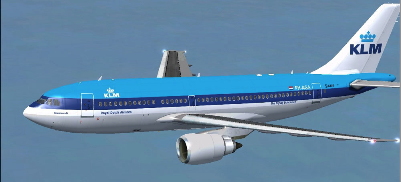 The Hon. Meghji, in presenting the Award to KLM applauded KLM's new daily service, stating "this will provide an enormous boost to Tanzania's Tourism industry. The inauguration of these added frequencies to Dar es Salaam and Kilimanjaro is very timely because it supports Tanzania Tourist Board's (TTB) marketing push in North America. KLM's extensive gateways in the US through Northwest Airlines, makes Tanzania much more accessible for American travelers."

KLM who is already strongly positioned in Tanzania as the only European airline flying directly to Kilimanjaro, and nonstop from Dar-es-Salaam to Europe, last fall increased their flight frequencies on the route by 25%. The new daily flights that started May 28, 2001 are already included in the KLM 2001 summer schedule. "KLM has made great strides in promoting East Africa, and indeed Tanzania, to the vast American market, by gradually easing passenger traffic to the region. This move to increase our flight frequencies, to and from the area,will ensure that all our passengers destined for Amsterdam and connecting from Schiphol Airport to Europe and North America will be better serviced and also will be adequately catered for." Said Mrs. Jan Palmer, the new KLM Royal Dutch Airlines Regional manager for Tanzania. Jan Palmer further added that, "Our exclusive direct flights to Kilimanjaro offer passengers a once in a life time picturesque view of Mt. Kilimanjaro, the highest mountain in Africa. Working hand in hand with reknowned travel operators in Tanzania, we are opening up to passengers from North America and Europe, competitive packages that offer; adventurous mountain climbs to MT. Kilimanjaro, nature treks, wildlife watch amongst offers."

For more information on Tanzania, visit the TTB web site at: http://www.tanzania-web.com or contact the Bradford group, Tel (212) 447-0027; email: bradfordmktg@aol.com.

More about Ethiopian Airlines
This is supported by the fact that Addis Ababa, Haile Selassie's Royal Capital of an earlier era has become the major African gateway to Europe and the Middle East. We certainly liked the fact that Rome is so readily accessible from Ethiopia.

Many credit the "Safe Skies for Africa" initiative for a United Airlines- Lufthansa decision to serve 6 more African gateways; a SAA-Nigerian Airways move to reopen the New York-Lagos link; and Ghana Airways' new service to Africa via the Washington-Baltimore hub. So, the race is on. Last spring, bargain air fares to Africa from New York on Air Afrique started at $299, and a USA-Tanzania return air package was advertised at $999. Royal Air Maroc, Air Gabon and Alliance Air are primed for take off. Watch for others to join the action!
---
"Open Skies for Africa Aviation Conference"
We salute the Second Africa/USA Aviation Summit in Washington, DC which featured the regulatory and commercial implications and opportunities of Open Skies. We built a magazine and web site around Open Skies in the USA and Canada, and are devoting an entire edition of Africa Travel Magazine that will include:

• Open Skies implications for Africa

• Airline competition and Cooperation,

• Aviation regulations and air safety.

• Airports and ATC development.

• Finance strategies and sourcing funds.

• Aviation training and education.

• Maximizing Business Opportunities.

Photo Credit: Royal Air Maroc, Boeing Aircraft Company