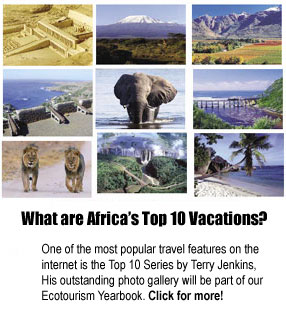 See testimonials at top of this page Read what Terry Jenkins of Africa's Top 10 Vacations says about our website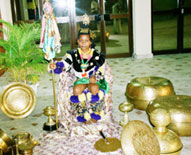 Cultural Eco Symposium:
Nigeria 2006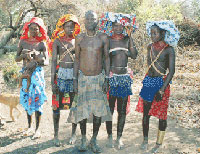 Cultural Eco Symposium:
ngola 2005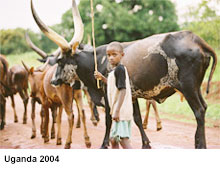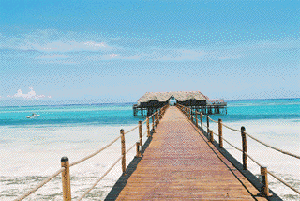 Cultural Eco Symposium:
Zanzibar, Tanzania 2003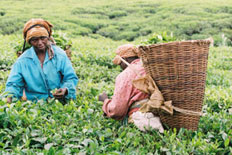 Cultural Eco Symposium:
Cameroon 2001

OUR YEARBOOK WILL FEATURE PHOTOS, ACTIVITIES AND RESULTS OF THESE ATA ECOTOURISM SYMPOSIA:

1992 - Saly / Dakar, Senegal

1994 - South Africa

1996 - Marrakech, Morocco

2000 - Abuja, Nigeria

2001- Yaounde, Cameroon

2002 - Fez, Morocco

2003 - Zanzibar, Tanzania -

2004 - Kampala, Uganda

2005: Luanda, Angola

2006 - Calabar, Nigeria

2008 -Djibouti

Comments from the North American Ecotourism Conference, Madison, WI

Africa's Goes Green
Introduction
AATF - Agriculture
Communities in Bloom
Genesis Initiative Uganda
Rockefeller Foundation
Trees in Peril
Tree Planting
Planting Pride
USAid

See views of Nigeria's Abuja Carnival,. by Muguette Goufrani Click here



---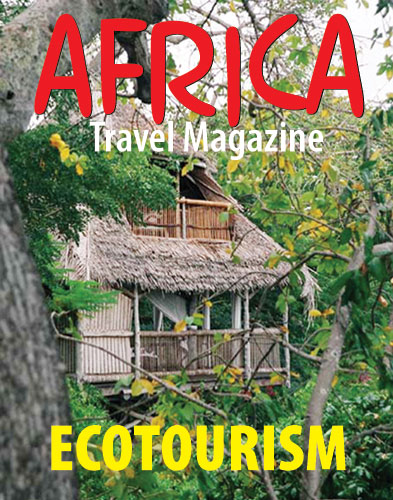 Cultural and EcoTourism Yearbook Edition


From the Editor: "Our greatest Cultural and Ecotourism issue ever.
Showcase of ATA Ecotourism Symposia Host Countries
"Learn why the Ecotourism Symposium has been such a winner since 1992. Our Yearbook archive includes photos, commentary and interviews from key persons in countries that have hosted this popular event: Dakar, Senegal,; Johannesburg, South Africa; Marrakech, Morocco; Abuja, Nigeria; Yaounde, Cameroon; Fez, Morocco; Zanzibar, Tanzania; Kampala, Uganda; Luanda, Angola and Calabar, Nigeria." Jerry W. Bird, Editor. To advertise e-mail airhwy@smartt.com. .

African Leaders in the Spotlight
A key to the Africa Travel Association's success of the as a global force for sustainable tourism is the active, "hands-on" role performed by leaders from African governments and industry on our board. This issue will be the first to feature in-depth profiles and interviews with African Presidents, Tourism Ministers, Deputy Ministers, State Governors, Mayors and CEOs.
Global Organizations Supporting Ecotourism
Our in-depth profiles and interviews include spokespeopple from Green Globe, The International Ecotourism Society, the United States Tour Operators Association, and others. Our magazine's first in-depth photo profile of several far-reaching organization that impact on Global Ecotourism and travel to Africa.
The African Diaspora Heritage Trail
Our editor's report includes interviews with leaders at the 3rd International African Diaspora, Heritage Trail Conference, Nassau, Bahamas. Interviews with leaders of financial institutions, the Corporate Council for Africa and foundations from the USA, Europe and beyond.
Ethiopia Millennium Supplement
This insert includes highlights and photos from our highly successful ATA 32nd World Congress. Millennium Calendar of Events, Homecoming Festivities and Millennium Tours.
Africa's Top 10 Vacations
First in a popular series by Terry Jenkins of the UK - a photo spectacular of his favorite places to visit - and stay.
ATA Ecotourism Manifesto
While the Africa Travel Association has made giant strides in the fostering and support of Ecotourism, many members may have forgotten our humble beginnings. Some of these earlier efforts resulted in drafting , approving and implementing a series of important documents to be published in this issue, such as the original Manifesto and Fez Declaration.
---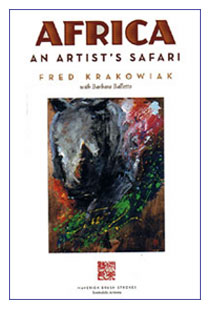 ATA Ecotourism Manifesto
Our Member countries pledge:
TO ESTABLISH machinery for protection of the ecology, natural resources and wildlife.
TO ENHANCE quality of the tourist's visit by easing entry and exit formalities.
TO CREATE good infrastructure assuring easy access and to use trained personnel to highlight each country's unique appeal.
TO ESTABLISH rigid codes of quality for accommodation and services, making sure the local tourist economy does not overshadow the attraction.
TO WORK with transportation companies to make travel safe, comfortable and convenient.
The Travel Industry pledges:
TO PROVIDE clients with opportunities to participate in ecological and environmental programs.
TO ADHERE to a strict code of truth in advertising by accurately describing facilities and costs.
TO PREPARE the visitor by providing detailed information on the culture, etiquette and mores of the host country
Visitors should be encouraged
TO ENJOY the wildlife in its natural habitat and refrain from harassment of these magnificent creatures.
TO RESPECT the land and water, not only to avoid damaging abusing or littering, but to contribute to the preservation and protection of these resources. TO HONOR the sensitivities, customs and culture of the people they are visiting and observe local rules of etiquette and behavior.
TO SHARE and exchange cross-cultural ideas and to keep an open attitude to local values.
TO CONTINUE this habit of caring and concern upon returning home, by not supporting industries that harm ecosystems and the environment.
FEZ DECLARATION

It was agreed that: 1. There should be concerted efforts to stimulate, educate, and involve, through direct partnership, local communities in Ecotourism products which will affect their lives. That this involvement of the local communities must include consistent ethical practices which will provide full respect of their unique cultural, religious, linguistic and personal integrity.

2. That all ground operators; tour operators, travel agents and group organizers are encouraged to include community-based tourism projects in their proposed programs.

3. All tourism institutions participating in the Cultural Heritage and Ecotourism sector should compile and make public some form of a stated Environmental Policy for their organization, with specific conditions for its implementation and updating.

4. All tourism institutions participating within the areas of Cultural Heritage and Ecotourism should strive to achieve, in the immediate future, products of an equivalent quality to recognized and certified international standards, and that those standards are regularly controlled for the maintenance of the unique products and services demanded by Ecotourism clients.

5. All tourism institutions participating in the Cultural Heritage and Ecotourism sector, should take intentional and substantial steps toward the quality training of all staff and personnel for the specific needs of Cultural Heritage and Ecotourism clients, and that there should be a clearly defined relationship of the tourism industry with youth employment and educational awareness programs; with an emphasis on cultural and environmental issues.

6. All tourism institutions participating in the Cultural Heritage and Ecotourism sector should implement specific educational programs on the diversity and quality of ecologically-oriented

products for field guides and management personnel regarding products acquisition and ongoing management policy.

7. All tourism institutions participating in the Cultural Heritage and Ecotourism sector, should take significant efforts to stimulate a public awareness for, and take direct actions to implement, sustainable conservation programs for water and other natural resources, including the protection of flora and fauna in the environment of their tourism product.

8. The tourism industry must recognize the significant inter-relational role of Cultural Heritage and Ecotourism within the broader aspects of a host nation's full social, political and economic systems.

9. That there must be both a consistency of purpose and of commitment for strategic linkage among the World Tourism Organization, the nations of Africa and the international travel industry to achieve the goals outlined in this document, and dealing with the delicate balance between commercialization and conservation of Africa's heritage and environment.

10. That the ATA should reactivate their Environment Committee, and further deputize this group to identify, propose and

implement reasonable measures to move ATA into the Responsible Travel mainstream in a leadership capacity, including concrete actions such as screening of conference venues, to insure that host facilities comply with Cultural Heritage and Ecotourism standards.

These committed recommendations, to be called The Fez Declaration for Responsible Travel Action, after extensive discussions have been agreed to by the delegates of the Sixth Cultural Heritage and Ecotourism Conference, Fez, Morocco, on March 30, 2003.