Partnership Africa Canada
Partnership Africa Canada works in partnership with organizations in Africa, Canada and internationally to build sustainable human development in Africa.
Objectives
Partnership Africa Canada works to:
* strengthen African and Canadian efforts in research and policy dialogue relating to sustainable human development in Africa.
* facilitate, among African, Canadian and international decision-makers, the adoption and implementation of policies that foster sustainable human development in Africa.
* promote greater understanding of and commitment to sustainable human development in Africa.
History
Partnership Africa Canada (PAC) was created in 1986 with the support of the Canadian International Development Agency (CIDA) and Canadian and African non-governmental organizations (NGOs). PAC funded hundreds of innovative projects that supported sustainable development in sub-Saharan Africa. In 1996, PAC changed its mandate to focus on policy.
Web Site: http://www.pacweb.org/e/index.php?option=com_frontpage&Itemid=1
Canada Trade Mission to Africa
Web Sit:http://www.tcm-mec.gc.ca/africa/menu-en.asp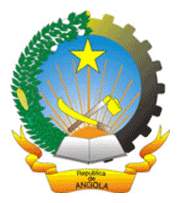 Diamond Industry Annual Review, Republic of Angola 2005
The report focuses on the role diamonds play in Angola's social development, and considers how investment from a growing diamond industry is being deployed. Angola is likely to produce diamonds worth close to $900 million in 2005, resulting in much greater government revenue. But spending on health, education and rural infrastructure remains low. 2005 marks the 30th anniversary of Angolan independence and the third year of real peace following the ending of the country's long civil war. Slow development can no longer be blamed on conflict, especially when reconstruction starts from very low levels. See Angola
More about it on the above web site.