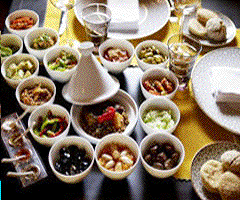 South Africa's Cape Wine Country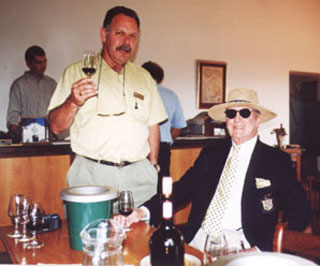 During our 26th ATA International Congress we had several occasions to visit the historic wine country surrounding Cape Town, and count that experience among our most memorable short trips. Our first Wine Country tour that year was in the company of the Davidowitz brothers, Sellwyn and Robert. Both operate tour companies on the Cape, and we couldn't recommend anyone more knowledgeable of the area, its history, and where to enjoy the best food and wines. Be sure to sample the nation's award winning wines during your stay. South Africa's vintages are among the world's best. Some specialties include lovely Chardonnays, Pinot Noir, Merlot, Cinsault, Riesling, Shiraz, Sauvignon Blanc, Caberbet Sauvignon and Pin
otage varietals. You will find that one of the most pleasant ways to enjoy South African wine is on a visit to the scenic wineland of the Western Cape. Few places in the world are as stunning as these lush valleys. Towering mountains are a dramatic backdrop for the rows of grapevines and giant oaks. With the current exchange rate of eight Rand to 1$ US you will want to sample the many varieties of ethnic cuisine available in Cape Town and area. After all, its the pioneer city of the Rainbow Nation, whose restaurant menus feature the best from every culture. The photo on the left featuring streetside dining at the Cafe Del Mar is courtesy of Cape Town Tourism. Here's part of what the folks at Cape Tourism have to say about the pleasures of dining in their great cosmopolitan city:
Flying Gourmet USA
Moroccan Menu
Cote Cuisine

Take a leisurely drive through one of the many wine routes just minutes out of Cape Town. Winemakers welcome you for cellar tours and tastings. You will see historic wine towns graced with lovely Cape Dutch and Victorian buildings, charming guest houses, top-notch restaurants and interesting museums and shops. The Constantia wine route is popular for both beauty and historical significance. Established more than 300 years ago Groot Constantia is a superb example of a Cape Dutch manor house.If you want to provide comments, an item or news release to this column on line or in print, send it to "The Flying Gourmet" at airhwy@dowco.com Above: Tour operator Robert Davidowitz discusses wines in Franzhoek with Robert D'Angelo of Philadelphia. Photo by Muguette Gofurani.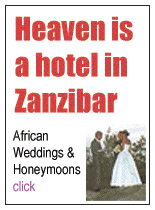 Tulbagh goes Dutch:From clogs to croquetjes, boerenkool to bulbs in full bloom ‰ Indulge in all things deliciously Dutch when the quaint town of Tulbagh enlivens its cultural heritage with nostalgic activities, entertainment by singing Netherlander Stef Bos and endless tussendoortjes during its annual Tulbagh goes Dutch Festival from 12 to 13 April. Festival sponsor, Drostdy Hof wines, brings Dutch icon Stef Bos into its home at the stately De Oude Drostdy Museum and invites festival-goers to an enchanting Garden Concert on its historic grounds at 16h00 on Saturday afternoon, 12 April. During the Festival, visit this neo-classical museum on tractor rides from the hub of the festival in historic Church Street. Enjoy the fine collection of carefully restored period furniture and indulge in spectacular wine tastings by candelight in the underground cellar. More->
Visit the picturesque wine route of Franschoek, or "French Corner", also rich in history. In 1688 the French Huguenots developed the area, contributing their knowledge of wine-making. Here you will enjoy wine cellar tours, gourmet restaurants and upscale accommodations.
A cluster of wineries surrounds the historic university town of Stellenbosh, the second-oldest European settlement in South Africa and an architectural gem. You will marvel at the well-preserved Cape Dutch, Georgian, Victorian and Regency buildings, many of which are national monuments. Enjoy a drive down the oak-shaded Main Street of Paarl, a winelands town with tine Cape Dutch buildings.
This Bergriver Valley wine route features historic museums, find restaurants and a nature reserve. Other routes include Durbanville, nestled on the slopes of the Tygerberg Hills, and compact Wellington - both distinguished by award-winni
ng wines. The Worcester route is located in the beautiful Breede River Valley. Be sure to see numerous tourist attractions and breathtaking scenery on the Swartland route.
FOOD AND WINES
1. Moroccan Menu
2. Coted'Ivoire Cuisine
3.Cape Wines and Dining
4. Gourmet Festival
5.Tulbagh Dutch Festival
6. Five Flies Restaurant
7. South African Wine Tours
Mussels to Smoked Springbok


Several years after opening its doors in Cape Town's financial and legal district and after reinventing the concept of stylish city dining, sassy "Five Flies" remains the good-looking restaurant that everyone is talking about. To celebrate its anniversary, Five Flies spruced up its menu to feature popular old-time favorites and some new flavorsome summer creations. Known for its cutting edge cuisine, plump with fresh global flavors, exciting combinations and spectacular presentation, Five Flies has developed a strong following of discerning diners who love the mix of innovative fair, great ambiance and outstanding friendly service. The seductive starters on the new menu feature evergreens such as Saldanha Bay mussels cooked in white wine, garlic, basil and cream, or the tempting tea-smoked springbok carpaccio served with Californian sushi and mustard cream. On popular demand, the smoked salmon open ravioli with sweet peppers in a horseradish broth remains on the menu. With summer in mind, crisp asparagus drizzled in orange flavored hollandaise and red pepper coulis, returns. A new addition is duck confit spring rolls with an orange, ginger and coriander dressing.
Singita Private Game Reserve launches Premier Wine Direct: Renowned for its impressive wine list and collection of top South African wines, Singita, Africa's premier private game reserve bordering the Kruger National Park, has introduced an exciting new concept to make sought-after local wines accessible to international guests. Voted No. 1 destination in the world for two consecutive years by no less than two prestigious international publications, Conde Nast Traveler and Andrew Harper's Hideaway Report, specialist wine tastings and gourmet food are as much a part of the Singita guest experience as pristine game viewing and luxurious lodge living. Singita Premier Wine Direct enables Singita guests to acquire rare South African wines directly from Africa's finest bush cellar. Now wine lovers and connoisseurs can purchase South African wines for courier directly to their homes or to take with them after their stay at Singita. Additional orders can also be placed via email for delivery anywhere in the world.Premier Wine Direct offers a selection of the best wines in the finest vintages from top South African cellars and wineries including allocations of rare icons, single vineyard and limited release wines secured from leading estates by Singita's dedicated Sommelier. Only premier South African wines are featured on the Singita wine list.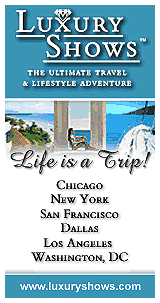 The humidity and temperature controlled cellars at Singita's Ebony and Boulders Lodges in the Sabi Sand Reserve have a capacity for over 15 000 bottles. A third Singita bush cellar with a capacity of another 6000 bottles is nearing completion at Singita Lebombo. Scheduled to open in March 2003, Singita Lebombo will offer discerning guests an unrivaled wilderness experience on a private concession on the remote eastern boundary of the Kruger National Park. These three bush cellars are supported by Singita's Young Wine Cellar situated in the Cape Winelands, where up to 24 000 bottles are matured under optimum conditions. This enables Singita's Sommelier to purchase red wines on release and keep them in the cellar for long-term bulk maturation until they are ready to be dispatched to the respective lodges.The Singita bush cellars have been designed specifically to accommodate personal wine tastings, often hosted by some of South Africa's leading winemakers who are frequent guests at Singita. More-> For further information on Singita Premier Wine Direct, contact mailto:premierwine@singita.co.za
Hotels, Resorts
Astron Resort
Caesar's Emperor
Cape Hotels
Exeter Lodge
Sandton Towers
Sun International