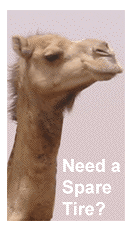 Who's #1 on Google for Marketing Africa to the USA? Marketing to Canada? Two for One Print and Web Advertising Offer

North Americans Captured by African Game School Experience. Sondela Nature Reserve Hamilton ON: "Konga imvelo", means "take care of nature" in both Zulu and Swazi. Many North Americans long to take care of nature, but are unaware that there are still peaceful, endless plains and blue skies to be experienced in our busy, high-speed world. It does still exist and is possible for those seeking peace, adventure or education to find it through experiencing the magic of Sondéla Nature Reserve in South Africa.CONTINUED
SUMMER CAMP FOR KIDS IN SOUTH AFRICA!
African Travel Inc, who have been operating African safaris for 28 years and are based in Glendale CA, are offering a unique Summer Camp for kids in South Africa for July 2005, at Grootbos Private Nature Reserve near Cape Town. Featuring a full schedule of organized activities supervised by camp counselors and instructors, the ten-night program costs from US$ 4,395 per child and is open to children aged 8 years and older. African Travel have arranged exclusive use of Grootbos for this Summer Camp. CONTINUED
Canadian Membership open to individuals, firms and agencies in travel, tourism, transportation and hospitality industries
Wherever you live in Canada, from the Great Lakes to the Arctic, geography is no barrier thanks to the worldwide web. You can belong to and benefit from membership in the Africa Travel Association Canada Chapter . CONTINUED
Africa Travel Association Marks 30th Jubilee with Grand Tour Magazines. Africa's Library of Destination Specific Editions.
Quick now. How many travel, tourism and business destinations are there in Africa? Answer: More than 50 countries dot the map of Africa and nearby island destinations in the Atlantic, Indian Ocean and Mediterranean Sea. All are anxious to attract trade and tourism revenues. Since its 1995, Africa Travel Magazine, worldwide voice of the Africa Travel Association, has published special event editions featuring ATA member host countries. Uganda will partner ATA's 8th Cultural Tourism and Ecotourism issue, as it hosts a major Symposium and trade show Oct. 24-29. Next May's edition celebrates the Africa Travel Association's 30th Jubilee featuring host country Kenya, with Grand Tour inserts on other host countries since 1975. Later on the 2005-2006 agenda are issues featuring Zambia, Angola Ethiopia, Nigeria and Ghana as host countries CONTINUED
Team Tanzania increases profile at Outside Travel Expo, Chicago. LARGER EXHIBIT SPACE SHOWCASES TANZANIA: "AUTHENTIC AFRICA - AUTHENTIC ADVENTURE!" Team Tanzania increased its participation and booth space in the Outside Travel Expo, February 20-22, at the Navy Pier Convention Center, Chicago. Team Tanzania showcased the country's diverse Adventure Travel product in the delegation's multi-booth display at the Navy Pier. (continued)
South African Story Campaign Highlights First-Person Accounts In the "Rainbow Nation" In partnership with South African Airways, the campaign, valued at more than a million dollars, is centered around the theme of story telling, and includes print, online and direct mail advertising...all based upon the accounts of the experiences enjoyed during a South African holiday. Each advertisement showcases one of the country's best-known attributes with an equally enticing, yet perhaps lesser-known aspect of the South African experience. (continued)

H.E. Dr. Augusine Mahiga and Tanzania Tourism Delegation honored guests at New York University.. Hosted by Miracle Corners of the World (MCW), New York University School (NYU) of Continuing and Professional Studies, NYU Pineapple Society Student Association and Africa Travel Association .The Tanzania Action Plan, adapted at the Second IIPT African Conference on Peace Through Tourism held in Dar es Salaam, Dec 2-7, 2003 at the Golden Tulip Hotel, was the focus of the special reception at New York University (NYU) Kimmel Center. continued ,,,More NYU PHOTOS


Tanzania Tourist Board at IATOS Outside Travel Show, Chicago,

]ELYSE WHITE
our African Queen in USA
Elyse White was born on October 1, 1908 in Roanoke, Virginia and earned her bachelor's degree, cum laude, from Howard University in 1930. At the age of sixty-one, Elyse left the New York Board of Education to become a travel Agent, and has visited over 25 countries in Africa and 80 countries worldwide. "Enstooled" as an honorary Ashante Queen Mother by the Republic of Ghana, she was honored for helping to bridge the geographical and cultural boundaries that separate Africans (see profile page). Photo left: Elyse White and ATA President Hon. Zakia Hamdani Meghji, Tourism Minister of Tanzania at gala night, ATA 2002 Congress in Conakry.

Annual Review & Forecast of Africa Tourism to be a focus of Africa Travel Magazine's Year End Editions. Being launched in October's Cultural and Ecotourism Issue. Let us hear your predictions for travel, trade and tourism to Africa in 2004. E-mail: africa@dowco.com
WTO Barometer shows Improvement

International Status for Kruger Mpumalanga Airport

Zambia Tourism's Latest USA Tour Photos
Rwandan President Invites U.S. Investment (CCA)

Mali: West Africa International Business Linkage
AFRICAN DIASPORA UPDATE:
Paul Pennicook, former President and Chief Executive Officer of Couples Resorts, assumed office this morning as Director of Tourism at the Jamaica Tourist Board (JTB). Mr. Pennicook, whose term as head of the country's tourism marketing agency, commenced officially on March 1, has served Jamaica's tourist industry for nearly 25 years. A graduate of one of the world's leading hotel schools, the Cornell School of Hotel Administration in Ithaca, New York, Mr. Pennicook has, in the course of his career, held the positions of Senior Vice President, Sales & Marketing for SuperClubs and Executive Vice President at Unique Vacations, the marketing arm of the Sandals hotel chain. He has served on the board of the JTB as Chairman of the Marketing Sub-committee. The new Director is expected to forge a strong partnership with both large and smaller industry players in positioning Jamaica in the marketplace during what continues to be a challenging period for world tourism. Of his new appointment, Mr. Pennicook states that he is privileged to be called to serve as Director of Tourism for Jamaica at a time when, more than ever, the focus is on this industry as holding the potential for increased contribution to the economy of the island.
NEW JERSEY COMMERCE & ECONOMIC GROWTH COMMISSION CONFERENCE ON 'DOING BUSINESS IN AFRICA' Successful Event leads to Opportunities

Survey says Internet More Important Than Ever
NEW YORK Americans who use the Internet consider it at least as important as newspapers and books, even as they've become more skeptical of what they find online, a UCLA survey finds. The Internet now exceeds television, radio and magazines in importance among online users, the third annual nationwide telephone survey of 2,000 households determined. When you need real information you always go to the library. But (for) easier stuff, and you're too lazy to go to the library, you can find it from Google," the Internet's leading search engine, said Yale University junior Ralph Byrd, 20. Only 53 percent of users believe most or all of what they read online, down from 58 percent a year earlier, according to the survey, which was released Friday by the Center for Communication Policy at the University of California, Los Angeles. Further, nearly a quarter of those who expressed concern about using credit cards over the Internet say nothing can ease their fears. Byrd, for one, tries to check information against other sites before believing it.
Africa Fashion Wear Ranks #1: Our pages on fashion shopping, textiles and designer profiles top the latest Webtrends ratings. The ATA site generates outstanding results, breaking all records.
SOUTH AFRICA Internet use: According to a recent survey, there was a total of 1,266,000 Internet users in South Africa at the end of last year. This figure includes dial-up subscribers, corporate users getting access through work, and those gaining access through academic institutions.
NEPAD Committee Names CCA as U.S. Representative
WASHINGTON, D.C. -The Washington-based Corporate Council on Africa (CCA) has been named the U.S. Representative for the Steering Committee of the NEPAD (New Partnership for African Development) Business Group. The coalition of international business groups will act as an intermediary between NEPAD and private business companies who support its aims. CONTINUED on CCA page 2
Congratulations on a great idea.
Here's a letter we received by e-mail, which may be of interest to readers and members. We are a group of seven acrobats based in Kenya and perfoming at the Safari Park Hotel and Casino every Tuesday to Sunday. We are aged between 20 year to 26 years young and energetic. We the Mighty Jambo Acrobats have our humble beginnings from one of the most densely populated Ghettos (slums) in Nairobi- Kenya known as Mathare Valley. Our dream and ambition is to improve life in the ghetto through provision of the necessary skills and training to the street boys and girls who are talented thus helping them gain self confidence and realise their full potential. We hope to improve their attitude, reliability, industry and focus as well as reduce drug abuse and idleness. We are therefore requesting to team up with you as road show biz in the cause of tourism attraction. Web site at http://www.mightyjambo.com
New Sustainable Tourism Web Site
With over 700 million international tourists every year there can be effects on environmental degredation, social and cultural impacts. Therefore the need for information and solutions about sustainable tourism are ever apparent. A new website - http://www.sustainabletourism.net provides case studies, definitions and information about sustainable tourism. The site links to sustainable tourism, ecotourism and urban sustainability sites and discusses some of the needs that are critical in today's environment. The site also showcases best practices and offers consulting services including planning, marketing and implementation tools for sustainable tourism/ecotourism management.
"Road to Morocco Tours."
Many ATA tour operators and USA chapters plan return tours to Morocco. For a sample, read Majestic Mountains, Romantic Kasbahs by Habeeb Salloum and Morocco Tourism Attractions by Helen Broadus. Travel Agents' Special Festive Holidays Hotel Packages' and Tours by the Blue Men of Morocco.
Africa in One Country: We thank Tourism Minister Hon. Pierre Hele for a superb tour of Cameroon this spring. It was like visiting Africa in One Country, and a dress rehearsal for the ATA 29th International Congress in Douala, May 2004. Much more to come.
Ethiopian Airlines Goes Boeing . Industry News Release
Berber Wedding Fair in Morocco
My father, who has operated a tour company in Morocco and France for many years, took me along with a German tour group to visit a traditional "Wedding Fair" at Hadiddou Imilchil, a Berber village in southern Morocco. While I knew that many Berber Fairs combine a local Saint's Day with a regional market event, only at September's 'moussem' (pilgrimage) of Imilchil, have I seen such a colorful pageant, with instant engagement, and a mass exchange of marriage vows. (continued)
Business Opportunities in Africa
David J. Saunders on Economic Partnership / Investment in Africa / Prosperity
Guinea, West Africa. Nature, Culture, Hospitality
We thank Hon. Sylla K. Diakite, Minister of Tourism and Ibrahima Diallo, Director General for a great congress. Muguette Goufrani presents the first installment of her post Congress journey from Conakry to Mali Ville in Guinea's northern highlands, the Switzerland of Africa.

All Creatures Great and Small
Select from Ellen Posell's Wildlife Gallery, Elephants of Cameroon with Dr. Mike, Harold Gordon's defining moment. Serengeti Superstars and more.
Central Africa's Pristine Parks and Wilderness
Among my journeys through the length and breadth of this vast continent, the Central African Republic presented an opportunity for me to experience something well beyond the normal. This relatively new nation is huge; roughly the size of France, with geographical features that include well-watered Savannah plains, mountain ranges, dense rain forests, and many rivers. Back in late 1800s, the French Colonial powers named this country ' Ubangui-Shari' and focused on making it an agricultural resource, with vast cotton, coffee and tobacco plantations. (continued)

Gabon- West African Profile
As part of my decade on Africa's West Coast, our family spent a memorable year in Gabon, which hugs the Atlantic, straddles the equator and is roughly the size of France. Being health fanatics and outdoor types, my mother Suzanne, brother Jean Pierre and I thrived in the hot, humid climate - and in 12 months, managed to visit much of the countryside. This gave us an intimate connection with the Gabonaise culture and was valuable in my future career in tourism. (continued)

La Francophonie Commonwealth and Africa
In the window at our local French Club in downtown Vancouver, Canada, is a sign that reads, "One out of every 3 Canadians speaks French." That's a startling fact, yet what is lesser known in the world of travel, trade and commerce, is that almost half of Africa speaks French. To serve their needs, La Francophonie has provided institutions to preserve the French language around the world. (continued)
Mali's City of Mystery- Tombouctou
There's a Tuareg proverb which says that: "It is better to see oneself than to be informed by a third person." On these words we will invite you to mention Tombouctou on the first page of your twenty first century agenda. Located near the river Niger and at the terminus of the great trans-Saharan caravan route, Tombouctou became fabulously wealthy in the 13th to 15 centuries. Loaded with blocks of salt and other trade goods, huge convoys of camels would spend weeks crossing the unforgiving Sahara to reach Tombouctou. It was here that salt was traded pound for pound with African merchants bringing gold and ivory along the Niger from the heart of Africa. (continued)
Mauritius Island: A Tropical Paradise
One year during my decade in Africa, instead of taking off for France as usual for my annual vacation, I left our family's adopted home in Cote d'Ivoire, West Africa to tour East Africa and the Indian Ocean Coast, with its adventure islands of Madagascar, Reunion and Mauritius. My favourite souvenir - or most memorable experience at the time -- was the trip between Port Louis and Pereybere. The island capital of Port Louis, named after the King Louis XV of France, is a relatively small port, yet it happens to be one of the busiest in the Indian Ocean. Its bustling market resembles something between an Arab soukh and the Parisian Halles. (continued)

Pearl of West Africa
Where do many West Africans go for an extended holiday or weekend fun? Chances are better than average that Togo tops many of their agendas. While we were living in West Africa, my family and I will never forget the Togolese hospitality we enjoyed during our visits to that friendly country. Some say, should a popularity contest be held today, amongst all West African countries, Togo-"Pearl of West Africa" would come first. Lome, the capital city, with several five star hotels and acres of sandy, sun-drenched beaches, has become a highly popular vacation center for Europeans. (continued)
The Flying Gourmet
There have been many well traveled experts on fine wines, good food and great restaurants in North America's media, but the standout person is James Beard , an icon of the past century. We salute Portland's native son, who some have called "The father of American Cooking." Beard spearheaded the food revolution, converting a gastronomic wasteland, making North Americans aware of their bountiful heritage and the joy of cooking. (continued)
New software translates West African languages
Lagos, Nigeria: An African software developer, Paradigm International, announced that it will launch a series of unique software productsinto the Nigerian market. This includes a program called Schools(r) (developed in-house) that will translate Nigerian languages. Company chairman, Olumuyiwa Asaolu of Lagos, stated that Paradigm's products address specific problems in the nation, and are motivated by the desire to contribute positively to meeting societal needs (more to come).
We are proud to welcome Kwandwe Private Game Reserve in the Eastern Cape. Much more information to come on this web site. For now, their address is http://www.kwandwe.com.......
A Musical Tour of Africa: Rarely do we make a trip to Africa without being overwhelmed and enchanted by the music of each country we visit, and the talented entertainers we meet, whether it be at a lodge in the Serengeti, a world event in Accra, Ghana, an open air buffet in Arusha, Tanzania, or a charismatic church service in Kumasi. King Kiki, (left) Dar es Salaam's star performer is a prime example of Africa's abundant talent; we enjoyed his friendship for several days in that historic crossroads city on Tanzania's Indian Ocean Coast, and look forward to seeing and hearing him again soon.(See Music Page)
PAN AFRICAN JAZZ FESTIVAL: Venue International Professionals, Inc. is pleased to announce that it will be promoting, in conjunction with the W.E.B. DuBois Memorial Centre For Pan African Culture in Accra, Ghana, their Pan African Jazz Festival as a part of the African World History Month activities in West Africa. (See Music Page)

Building Bridges Between Developed and Emerging Nations
"Prejudices about a country or its people can best be removed by visiting the place." The stone walls of prejudice and indifference are crumbling fast, as vast areas of the world, such as China, Mongolia, Arabia and much of Africa open their doors to tourism. Small wonder today's need for solid partnerships and workable action plans has become front and centre. by Hon. Michael A. Gizo . Continued.
.,
ATA's African Fashion Parade
It began in 1997, and was featured recently in Addis Ababa, Ethiopia. At Arusha's Impala Hotel in Northern Tanzania, ATA's 1st Annual Fashion Show didn't use a bevy of pouty, pencil slim models; ATA members were the stars as they exhibited an eye-popping array of fashion finery. Virtually everyone got into the act. Coordinated by Helen Broadus of Venue International Professionals Inc. and emceed by Chief Margaret Fabiyi of Lagos, Nigeria the ATA's first Fashion Show represented a cultural mix of Eastern, Western and Southern African textiles and creations. Continued.collectively entice international charters to the region.
th out of Europe (1.3-million arrivals) was compounded by a significant 14% growth out of France (127,760), and just over 3% increases out of both Germany and the UK, the country's top three overseas markets.
..
News Update: Africa Index
http://www.africaindex.africainfo.no/pages/update/archives/