Mombasa and Coast Tourist Association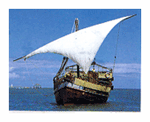 While in Kenya recently, our editorial team had the opportunity to spend some valuable le time in a luncheon meeting with the Mombasa Coast Tourist Association, which was snot only a highlight of our visit, but set the stage for long range promotion of this tourism area in our magazine and web site, plus allied travel and business media. The following is an outline we received from the association management.
HISTORY OBJECTIVES AND ACHIEVEMENTS
MOMBASA AND COAST TOURIST ASSOCIATION (MCTA) is an association of all the businesses involved in the Tourist Industry primarily at the Kenya Coast.
MCTA has been in existence since 1948 under different names. Between 1948 and 1962, it was under the umbrella of The East African Tourist Travel Association (Kenya, Uganda, Tanganyika, Zanzibar) EATTA. In 1962 however, EATTA ceased to exist.
The MCTA membership comprises of Hotels, Local and International Tour Operators, Restaurants, Car Hire Companies, Leisure and entertainment centres, Banks, Allied businesses, Air Charters, Institutions, Travel Agents, Airlines, Tourist Attractions, Arts and Handicraft centers among others.
The first Chairman of the newly formed MCTA was Mr. John Soper. The first offices were located at the Carlton Hotel along the then Kilindini Road today called Moi Avenue. Publicity was done and members were recruited. Restaurants, Shops and Holiday Resorts subscribed to the membership. Mr. Edward Rodwell, one of the pioneers at the Coast took over the Chairmanship from Mr. Soper while Mr. Robertson ran the bureau.
Eventually grants were given by both the Municipal council of Mombasa and the Ministry of Tourism and Wildllife and in 1963, the Municipal council made available land for construction of an office located on Moi Avenue. The Association offices stand at the very site until today and now boasts of a beautiful building which serves as a Tourist Information Bureau.
Mrs. Lorna Hayes was the longest serving chairperson.
MCTA is an umbrella of all those who are in one way or another involved in the Tourism trade.
The OBJECTIVES of MCTA are non-political and include:-
Promoting, fostering and maintaining Tourist Traffic within the coast Region and Kenya in general.
To acquire, collate, distribute and advertise information needed by tourists.
Improve on attractions and conditions of travel in Mombasa, Coast and Kenya in general.
Liaise and work hand in hand with the Government authorities to enhance the achievements of the various objectives.
Acquire funds by grant, donations and subscription in furtherance of the objectives.
MCTA today comprises of over 150 members and continues to grow. An Executive committee runs the association. Various committees are regularly formed to handle issues that relate to different sectors of trade e.g. marketing/publicity and promotional activities, security, Data and Information, Training, Environmental issues and infrastructure among others.
SUMMARISED 2004 / 2005 PROJECT ACHIEVEMENTS
Relocation of Beach Traders
Initiated the creation of the Tourist Police unit today boasts over 75 officers, well trained to handle both civil and criminal security issues pertaining to tourists. TPU is currently operating at the major tourist areas of Mombasa Island and North Coast, Diani, Watamu and Malindi.
Lobbied for a seat in the provincial liaison committee to ensure that all matters relating to tourism are well and effectively represented at provincial level and civic matters as well .
Water Shortage in the City and the High Electricity costs , frequent breakdowns .
The Association also celebrates the world Tourism Festival every year in conjunction with the Ministry of Tourism, an event that witnesses diverse activities ranging from:
Meeting guests at the Airport and Port
Beach clean up
Mombasa show
Tourism Annual Calendar event to promote and encourage local residents to enjoy what the country has to offer .
Insecurity
The Association is proud that one of its 'lobbying' results has been the election of its Chairman, Cllr Kuldip Sondhi to be re-elected to CHAIR the MCTA Executive Committee .
Lobbying to built a Dual Carriage Way from Moi International Airport to Mtwapa will take place this year 2005 .
MCTA has been long known for it's strong lobbying . The executive committee takes keen interest to take and solve civic complaints from it's members with gratifying results to benefit of all .