AMONG THE WORLD'S LARGEST "NATURAL SPAS"
Relief-from-stress Holidays in Djibouti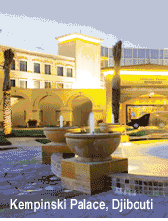 If you want to experience the ultra-luxury of a " Natural Spa" come to the Djibouti Palace Kempinski, here the visitor can find a compact, naturally preserved Salty Lake, only 45 minutes drive, that features all desert characteristics and yet can be traversed and explored from end to end in less than a day.
There is no place like Lac Assal to give you a Calming and Relaxing sensation, as if you were taking a virtual leave of the planet. Lac Assal and the anti-stress holidays are next door. Few people know that in Djibouti, 3 Hours away from Dubai, you are surrounded by a white landscape, where everything is covered by beautiful white salt glaciers: Lac Assal. The world third largest Salty lake and located at 155 meters below the Sea Level and it is among the few places in the world that combines:
- A quiet and serene environment.
- Favorable climate all year-round.
- Oxygen-rich sea air, rich in bromide - known to be a natural nerve relaxant.
- High barometric pressure lowering blood pressure slightly.
- Floating leisurely in the Mineral rich Salty Lake.
- the least harmful tan on earth due to the filtration of the Sun rays
- Thermo-mineral natural Jacuzzi
- Dry sauna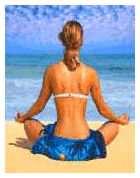 Winter is slowly coming down almost all over the world! You better head in Djibouti to enjoy 365 days of sunshine, gorgeous views of Red sea and the Indian Ocean, unbelievable orange-purplish sky at the sunset, the splish&endash;splash of the Dolphins,…
We are sorry to disturb your dreamy moment &endash; but our Chef has prepared cozy Breakfast Take away box for you! The "155 Meters Below the sea level Breakfast Box": Sip your morning tea or Coffee in Lac Assal, and to complete your relaxing excursion, find your Special Chill-out Kit - Wealthy music buffs looking to splash in Djibouti 's real calm and serenity, may require for our selection of relaxing music. The music played was created with the utmost thought in relieving stress, offering bio-energetic and relaxation tunes.
Research has shown that the combined climatic factors have a long lasting positive therapeutic effect on who live in northern climates where winter weather conditions are long, cold and cloudy with short daylight hours. DE-freeze your winter and come to Djibouti!
Through the benefits of Lac Assal:
- Arthritic and rheumatic conditions are treated by Balneotherapy.
- The combination of the dry air and the consistent high temperatures are recognized as qualities for easing metabolic disorders.
- The Sun rays are a source of great relief to sufferers of psoriasis and vitiligo
- The dry air rich in mineral is recommended to heal asthma
So next time you are weighing between a stunning vacation or a relaxing retreat, choose the Djibouti - and enjoy the best of both worlds!
www.kempinski-djibouti.com/press www.globalhotelalliance.com
Kempinski's prestigious portfolio comprises luxurious properties in Europe, the Middle East, Africa, South America and Asia. Each offers superior standards of service combined with a distinctive style reflecting the individuality of the property and its location.
Kempinski Hotels is a founding member of the Global Hotel Alliance, along with Omni Hotels, Pan Pacific Hotels & Resorts and Rydges Hotels & Resorts. The Global Hotel Alliance offers customers an extensive choice of upscale and luxury accommodation, with over 150 hotels in 22 countries.
Media Contact
For further information, please contact:
Francesca Barba, Director of Sales & Marketing, Francesca.barba@kempinski.com
Tel +253 325555; Fax +253 325556, Mobile +253 880618