---

Emirates enters a new partnership with WestJet that offers travelers seamless connections to cities across the globe via Toronto (YYZ).
Fly WestJet to Toronto

WestJet connects from more then 20 cities across Canada including Montreal, Vancouver, Ottawa, Calgary, Edmonton, Winnipeg, and Halifax.
In Toronto, WestJet operates from Terminal 3 and Emirates departs from Terminal 1. Passengers can connect quickly and easily via a two minute airport train transfer system that runs regularly between the two terminals.

The new partnership allows travelers to receive boarding passes at their first point of check in, and two free checked bags through to their final Emirates destination.

Connect on Emirates to the world
Emirates offers non-stop flights three times weekly from Toronto to Dubai and on to over 100 destinations across the Middle East, Africa, the Indian subcontinent, Asia, Australia and New Zealand.


Emirates to Launch New Service to Washington, DC


Non-stop daily flights starting September 12th

WASHINGTON, March 15, 2012 /PRNewswire/

America's capital will soon enjoy enhanced international connections through a non-stop link to Emirates' global network, after the airline announced that it would start flights to Washington Dulles International Airport beginning on September 12, 2012.

"The arrival of Emirates to Washington Dulles International Airport means travelers in the DC metropolitan area will have one more choice of international airlines and convenient access to Emirates' continuously expanding global network," said John E. Potter, Metropolitan Washington Airports Authority President and Chief Executive Officer. "Emirates will provide an important economic boost by introducing the District of Columbia, Maryland and Virginia to more markets for business, trade and tourism."

Emirates currently employs over 700 Americans at operations throughout the world, and anticipates hiring more than 4,000 cabin crew and 500 pilots globally this year. In the first two months of 2012, the airline has recruited cabin crew in Houston, Chicago, Los Angeles, Miami, Seattle and Washing, DC. Emirates will also be holding pilot recruitment drives in the coming months.

"Virginia is now competing in the global marketplace for jobs, investments and opportunities and travelers from Virginia and throughout the U.S. will have new options for directly reaching overseas trade partners using this non-stop service from Dullesto Dubai, and then connecting to Emirates' network of more than 120 worldwide destinations," said the Governor of Virginia, Bob McDonnell. "This service represents the expansion of Virginia's global business connections, and will help the economies of Virginia and our nation to grow by making it easier to connect Virginia with some of the fastest growing economies in the world."
The greater Washington, DC region is highly diverse, with over 15 per cent of its population born outside the U.S. The region is home to more than 1,000 international institutions and over 1,000 foreign-owned companies from approximately 50 countries.

Emirates' network currently encompasses 122 cities globally, with 22 destinations in Africa, 17 in the Middle East and 18 in the Far East and Australasia. The airline also operates over 200 flights each week to the Indian Subcontinent and Pakistan. Emirates' flights to Dubai offer quick and convenient connections to an extensive range of destinations, with Bangkok, Delhi,Manila, Johannesburg, Dar Es Salaam, Nairobi, Mumbai and Bangalore all connecting in less than four hours.

Customers traveling to and from the United States can also benefit from Emirates' partnerships with Jet Blue, American Airlines, Virgin America and Alaska Airlines. Passengers connecting to or from Emirates' U.S. flights from these airlines will enjoy a range of benefits, including one-stop check in and checked through baggage.

Washington, DC will be Emirates' 11th new route to launch in 2012. So far this year, the airline has started services to Dublin, Rio de Janeiro, Buenos Aires, Dallas/Fort Worth, Seattle, Lusaka and Harare. Flights to Ho Chi Minh City start on June 4th and Barcelona and Lisbon will join the Emirates' network on July 3rd and July 9th respectively.

About Emirates
Emirates currently serves 122 cities around the globe with a young and technologically advanced fleet of 170 wide-bodied aircraft that are equipped with industry-leading comforts in the air.

Renowned for its excellence in service and innovation, both on board and on the ground, Emirates holds an impressive array of prestigious awards, most recently including Air Transport World's 2011 "Airline of the Year" award and Frommer's selection of the

Media Contact: Marvin Singleton
Hill+Knowlton Strategies
Tel: (214) 686-0259
marvin.singleton@hkstrategies.com


Source: Emirates Airline

The value of Emirates Airline services to business travel and tourism in East Africa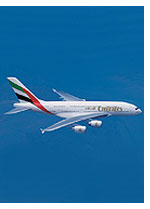 On the following page are some timely comments on Emirates Airline by Hon. Zakia Hamdnai Meghji, Minister of Tourism and Natural Resources, Tanzania and current President of the Africa Travel Associaiton. Her words are especially complimentary to Emirates Airline for several key reasons. Launched in 1985, and already a world-class airline, Emirates is setting standards in every area with one of the most modern fleets of any global carrier. For background information on the airline and its sister companies, including airport handling and retail travel divisions, visit the The Emirates Group, Web Site. You will learn the full story of its history, new routes, award-winning service and its base at Dubai International Airport.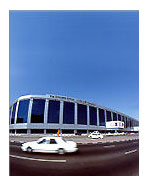 Check the Emirates Web Site: www.emirates.com/
Additional services are provided on routes operated in conjunction with Emirates partner airlines - under Codeshare Agreements. Information on sponsorship of international sporting events can be found on the site under Emirates Events. Get details on the 200 plus awards Emirates has received for everything from Cargo to Inflight Meals are available in Awards, while those keen to become involved as part of the Emirates family can learn more about opportunities in Operations, Cargo, Travel, IT, Engineering, Holidays and even hotels on Careers at Emirates.

Watch for News Releases in this section.