WFS PROMOTES PABLO GARCIA TO SENIOR VICE PRESIDENT WORLDWIDE SALES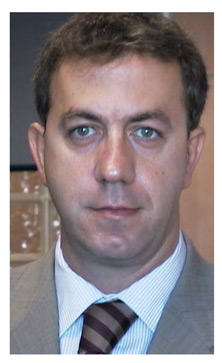 Worldwide Flight Services (WFS) has appointed Pablo Garcia as Senior Vice President Worldwide Sales.
Based in Spain and reporting to Olivier Bijaoui, President & CEO of WFS, he will lead the sales and business development management of the group.
From 1993-1998, Pablo Garcia was General Manager of Ramp & Cargo Handling at American Airlines. He later spent five years as Managing Director of SFS Spain and, in 2004, took the post of Senior Vice President, Business Development Europe for WFS.
Worldwide Flight Services is the world's largest cargo handler, handling more than 3.5 million tonnes of cargo per annum.
In addition, its Ground Handling business provides ramp services, baggage handling and processing services. It handles over 50 million passengers a year at some 50 airports globally from initial check-in through to aircraft boarding. WFS also operates a successful Technical Services division that delivers maintenance, repair and installation of GSE equipment.
WFS provides solutions to over 300 airlines and is present in 107 airports worldwide. It has 12,000 employees globally.
For further information, please go to www.wfs.aero
New IL-76 delivers its heaviest shipment to date as 39 ton paper press touches down in the US
Volga-Dnepr Airlines' new IL-76TD-90VD has carried its heaviest shipment to date &endash; a 39 ton press for the paper industry transported from Finland to the United States.
Loading and unloading of the 39 ton single piece of cargo required special equipment, including cranes and trailers, both in Jyvaeskylae in Finland and on its arrival at Rockford International Airport in Chicago. Organised in partnership between Procargo Ltd/Finland and Air Partner, the shipment &endash; a replacement part for a paper machine - was destined for a pulp and paper plant.Air Cargo Heavy
World Air Cargo Conference attended by Air Highways and Africa Magazine editors
Increased client demand has resulted in PBB Global Logistics opening a new state-of-the-art distribution center in Calgary. The 100,000 sq. ft. center expands the companies network of facilities and enhances service offerings in Western Canada.
The new distribution center provides important logistics services and strategic advantages for PBB clients in Western Canada and the US. It is located in the heart of the city's key industrial sector and is equipped with leading-edge technology to allow for efficient and effective supply chain management. To complement this growth, PBB has bolstered its Alberta workforce with the addition of 11 experienced logistics professionals.
"With this announcement, PBB continues its commitment to continuously upgrading and expanding its network," says Mike Scott, President and CEO, PBB Global Logistics. "As demand increases for our services in the West and beyond, we're responding to ensure our customers have access to the infrastructure that they need to succeed."
The new 16-bay distribution center provides complete automated web-enabled warehousing and distribution solutions. It is equipped with radio frequency systems that allow for real-time processing and updating of inventory levels. The facility serves a variety of industries and businesses, and allows companies to benefit from economies of scale by outsourcing their inventory management. Sanmina Canada ULC, a leading communications equipment manufacturer with assembly sites in Calgary, is among several local businesses to turn to PBB for supply chain efficiencies.
This is the latest in a series of PBB enhancements to take place in the West. PBB recently expanded its service offerings in Calgary, by integrating Project Cargo into its menu of logistics solutions. Project Cargo freight forwarding involves multi-phase large scale shipments, most often to remote destinations. Many PBB clients, particularly those active in the Alberta oilfield, benefit from this local expertise, which works closely with PBB's project cargo center based in Houston, Texas.
Late last year, PBB also opened its new Integrated Logistics Center in Vancouver, BC, which provides complete supply chain solutions and access to key Asia-Pacific trade lanes. The fully integrated Vancouver facility provides global logistics services including International Freight Forwarding, North American Shipping, Warehousing & Distribution and end delivery systems throughout BC and the Pacific Northwest.
PBB also opened a new San Francisco office, to enhance its service offerings on the U.S. West Coast and Pacific Rim.
PBB Global Logistics employs more than 1,000 people in 70 locations throughout North America including its newly expanded Vancouver distribution center. It offers fully integrated global logistics services including: International Freight Forwarding, Customs Brokerage, Warehousing & Distribution, North American Shipping, Trade & Regulatory Services, Corporate Audit, Parcel Logistics, Corporate Travel and e-globallogistics.comTM through a North American network of automated facilities and world-wide strategic alliances. It is one of Canada's "50 Best Managed Private Companies".
For more information contact:
John Ferguson, Director, Marketing
PBB Global Logistics
1888 Featherstone Way, Richmond B.C.
1-800-924-4466
E-mail: ferguson@pbb.com
Web site: www.pbb.com
PBB Hosts Key Global Logistics Conference
Vancouver, BC March 13, 2001 PBB Global Logistics hosted the biannual general meeting of the world's leading independent international freight forwarders. Officials from the World Air Cargo Organization in Vancouver last April 23-27. Its purpose was to conduct strategic planning and review key issues affecting world trade. PBB, as the official Canadian agent for the World Air Cargo Organization, is honoured to welcome delegates to Vancouver for this important conference, says Mike Scott, president, PBB Global Logistics. It is a privilege to host our colleagues and to play a key role in organizing and facilitating this event. In addition to being the official host, PBB, through its Corporate Travel service, is also responsible for all meeting planning and coordination. The meetings will be held at the Sheraton Wall Centre Hotel in Vancouver.
Headquartered in Hofheim, Germany and founded in 1972, the World Air Cargo Organization is comprised of 42 privately owned non-multinational logistics providers. Member companies hail from Latin America, North America, Europe and Asia. Together, they employ more than 8,000 logistics specialists and provide service to five continents. Each year new cities are chosen to host the biannual meetings. The WACO committee reviews submissions and selects a host based on a number of criteria. This year, Vancouver was chosen for its beauty, friendly people and most importantly its strategic location, as a key gateway to the Asian market. The previous World Air Cargo Organization general meeting was held in Shanghai, China.
As a member of this important organization, PBB is able to provide clients with extensive global coverage and expertise, through a superb network of member companies, Mr. Scott says. Playing host to this year's meeting enables us to bring global players to Canada. At the Vancouver meeting, delegates will hold key discussions with other representatives from their trading regions. Bilateral discussions about global trade and informative presentations from trading officials also are on the agenda.
For more information contact:
John Ferguson, Director, Marketing
PBB Global Logistics
11188 Featherstone Way, Richmond B.C, Canada.
1-800-924-4466
E-mail: ferguson@pbb.com
Web site: www.pbb.com
African Airlines Information http://www.thetravelsite.com/Dests/DGgen/AirLinks.html