Index Francophone
,



Contact Information
Tanzania Tourist Board
IPS Building, P.O. Box 2485
Dar-es-Salaam
Tanzania.
safari@ud.co.tz
(255) 022 2111244
(255) 022 2116420

TANZANIA STORY
Photos 1-10

ZANZIBAR STORY
Chumbe Island
Perfectly Pemba
Zanzibar Tour Operators
236 Hurumzi Street
Stone Town

Tanzania Topics
About Tanzania
Air Safari
National Parks
Arusha
Bagamoyo
Caves
Dar es Salaam
Eco Action Plan
Explorer's Club
Fashion Shows
Imax Part 1
Imax Part2
Kilimanjaro
Marathon
Marketing Tanzania
Moshii
Minister Profile
News Briefs
Sports Tourism
Swahili Festivals
Tanzania Tour Operators
Walking Safaris
Wildlife
Women in Tourism
Zanzibar
TOURISM IS TANZANIA'S LEADING ECONOMIC SECTOR. Details

Events
ATA 33rd Congress
Leon Sullivan Summit
Ngorongoro Crater
Karibu Fair
World Urban Forum
TTB visits USA
President at NYC Event
Tanzania Investment Forum
TedGlobal
Minister's USA Tour

National Parks
Arusha NP
Ruaha NP
Selous NP
Tanapa Website
Travel Services
Auto Rentals
Kilimanjaro Airport
Kilimanjaro Hotel
Qatar Airways
Tanzania Tourist Board
Zamani Zanzibar Kempinski Hotel.
Tanzania Tour Operators
Zanzibar Tour Operators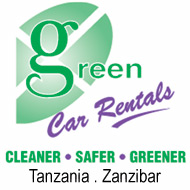 ---


Kilimanjaro: Keeping the Mountain Clean
By Karen B. Hoffman
Even before Ernest Hemingway published the now famous literary classic, "The Snows of Kilimanjaro," the romantic image and mystique of Mt. Kilimanjaro has long held a special attraction for adventure travelers, climbers and non-climbers alike. Located in Tanzania, just northeast of Arusha, the world famous Mountain, at 19,340 feet, is the highest on the African Continent. Mt. Kilimanjaro National Park, a World Natural Heritage Site, encompasses three peaks (Shira, Kibo and Mawezi), natural wilderness trails, cultural sites and Montane Forest. One of 12 parks in the Tanzania National Parks (TANAPA) system, Mt. Kilimanjaro attracted 26,282 visitors in 2000/01, an increase of almost 5000 over the previous year. If one considers that three porters and a guide accompany each tourist, one can well understand the negative impact this traffic has been having on the ecosystem of the mountain.

"We view environmental issues as critical to the continued growth of Tanzania Tourism, and are fully committed to supporting TANAPA in its efforts to implement the new strategies for 'building a culture of keeping the Mountain clean, '" said Hon. Zakia Hamdani Meghji, Minister of Natural Resources and Tourism of the United Republic of Tanzania.
The government has undertaken some major reforms aimed at promoting local communities' participation and involvement in ecotourism- related business undertakings and activities. This has helped to forge links with local communities in developing more informed choices like cultural tourism and community private sector partnerships."
TANAPA has recently implemented new strategies to improve the waste management and soil erosion in particular, and the overall environment of the world-renowned Kilimanjaro National Park. Strict monitoring of such policies as "Trash- in Trash- out" and the ban on collection and burning of firewood on the Mountain have improved sanitation on the mountain; while implementing trail transfers when existing trails show signs of erosion as well as training permanent crews on trail maintenance and water controls have helped overcome man-caused soil erosion.
TANAPA, however, recognized that the best environmental strategy cannot be implemented without education, and launched a campaign to "build a culture of keeping the Mountain Clean." The objective of educate both the visitors to the park and others including park wardens, tour operators, guides, porters, researchers as well as the local communities that they are all, in fact stakeholders in protecting Mount Kilimanjaro National Park. Workshops were organized to sensitize the porters and guides who are on the front line of responsibility for implementing TANAPA's trash and sanitation policies.
TANAPA also initiated community-based educational programs through its Community Conservation Service Dept. (CCS). At least each village adjacent to the National Park is provided with the environmental conservation education. This education is introduced by the organization to the villages through a park warden working with community conservation services (CCS) department at the sub department called extension service. This warden is responsible for supervision of conservation education, awareness raising mobilize responsible for supervising conservation education and to mobilize youth groups, women's groups and other institutions to focus on community-initiated environmental activities. At least one teacher in every school is trained in environmental education. Together with the education , the CCS also assists the local villages with the construction of public schools, dispensaries, poverty alleviation projects, tree nurseries and tree planting activities through a program called "Support for Community Initiated Projects" (SCIP). TANAPA funds this program with income generated through tourism.
According to Arusha-based Ezekiel Dembe, TANAPA Planning Manager and Esther Joseph, of TANAPA's CCS Department, the results from the CCS and SCIP programs have been positive, with TANAPA gaining support from the local people in protecting the Mt. Kilimanjaro National Park from fires and in reporting illegal poaching activity.
Although the problems of sanitation and erosion on the mountain are complex issues that will take time to rectify, tour operators report good progress. According to Thomas Holden, Director of Kilimanjaro Programs for Boston-based, Tanzania-only, Thomson Safaris, "both Eric Christin, Thomson's Operations Manager in Arusha, and I heartily agree that there has been a massive turnaround in the trash situation on the mountain from just a few years ago. It is only three years ago when KINAPA outlawed the collection and burning of firewood on the Mountain. I remember on my first climb in March 1999, seeing the remnants of campfires and charred logs in the lower camps. KINAPA has now been very strict on this issue and if aesthetics are any indication of ecological health, this mountain is a greener place."
Holden feels that the implementation of the sanitation measures is ultimately dependent on the collective commitment of the tour operators. "Although it is impossible to pretend that everyone has similar ethics, things are promising. Kilimanjaro is a gem to TANAPA, with each trekker staying an average of six or more days and paying park fees for six or more days. There aren't many national parks anywhere else in Africa where people stay this long. TANAPA knows this and so the tour operators will be held to a higher standard. And most tour operators bringing trekkers to Mt. Kilimanjaro recognize that with the limited places to venture and the increased number of visitors, it is also to their benefit, not to trash their own house."
It is, however, an environmentally sensitive tourist who will also share in the responsibility of protecting the environment. Aware of this, TANAPA is expanding its Mt. Kilimanjaro Visitors Interpretive Center to educate climbers on appropriate trail use; what they can do to help protect the park's natural resources; educate them about the importance of the flora and fauna, natural processes, ecological relationships; as well as provide them with health and safety information.
For information on Tanzania, contact the Bradford Group, Tel: (212) 447-0027 or email: Tanzania@bradfordmarketing.org