Creating an Urban Oasis from Stress in Lagos, Nigeria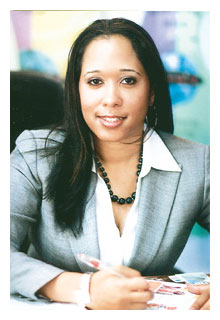 This fall, The Clear Essence California Wellness Center and Spa - a member of the International Spa Association (iSpa) and the first true destination spa in West Africa, will open its doors to a country where stress runs ramped and overall wellness sometimes falls by the wayside.
For many foreign businesses, entering the West African market equates to uncertainty. Plagued with corruption, weak political institutions, economic instability, and a whole host of other concerns that are singled out in the media, West Africa has it share of problems. Nonetheless, with problems, comes opportunities to expand the economic market, and the California-based Bluefield Associates Inc (the proud manufacturer of Clear Essence Skin Care), is using this opportunity to provide much needed holistic, wellness, and relaxation services to the residents of Nigeria.
According to Ms. Maisha Scott, the Vice President for Africa for Bluefield Associates, Inc- one of the partnering companies behind the spa project - Nigeria has the largest population of any African country and its growing; as soon as you walk the streets of Lagos, its capital, you feel the affects of this trend. In addition to the residents, Nigeria serves as the temporary home for many diplomats, expatriates, and oil company employees, all living harmoniously in a stressful, yet welcoming, environment.
Maisha notes, "one can not avoid stress in Nigeria." It is a part of the lifestyle there. The only thing you can do is learn to manage the stress, and that is what our destination spa will assist with." Our goal is to help our clients unwind, relax, and wash the stress away, while educating them on healthy eating techniques, breathing exercises, and overall holistic health.

The Clear Essence California Wellness Center and Spa- one of several spas Bluefield Associates would like to establish throughout the African Continent- will be located in the prestigious Ikoyi Island of Lagos, Nigeria. It has a three-part focus meant to address the body, mind, and soul, and to ensure continuing good health of all three. As guests enter through the sculpted gates, across the palm-fringed entrance, and around the tranquil waterfalls in the picturesque courtyard &endash;all while listening to the soothing sounds of garden music, visitors fall deeply into a relaxed and serene mood.
The 10,000 square foot stand-alone spa complex offers a variety of lifestyle programs for spa guests, including anti-aging, wellness programs, and stress management treatments. In addition to various wellness programs, The Clear Essence California Wellness Center and Spa also offers a Women's retreat and Corporate Health programs. We have supportive, knowledgeable specialists, and with a 3:1 staff-to-guest ratio, service reigns priority.
The first floor of the spa complex is a calming Vitality Floor where guests may immerse themselves in a choice of hydrotherapies--including a vitality pool with counter current circuit, Jacuzzi, and aromatherapy sensory showers&emdash;before or after treatments. Guests can indulge in the Manicure and Pedicure room where specialist provide revitalizing services using warm, softening wax and essential oils to sooth the hands and feet. To add to the wellness and spa experience, guest can enjoy fresh fruit smoothies, juice, or mineral water from the Clear Essence Juice Bar while relaxing around the vitality pool.
Also housed on the first floor is the Clear Essence state-of-the-art fitness studio with various exercise equipment. Next door to the fitness studio is a Yoga and Meditation room, for body toning and resistance training sessions. Completing the first level is the Clear Essence Spa boutique, where prior to departing, guests can pick up the Exclusive products used in their treatments for at home maintenance.
The second level of the spa complex is designed for functionality and to stimulate all five senses. The separate Gentlemen and Women's Retreat lounges offer a zen-like atmosphere with waterfall-walls and subtle lightening produce a minimalist environment that encourages guests to relax before and after treatments. Housed on this level are 10 treatment rooms, separated for men and women, to indulge in the various treatments offered.
At the end of the day, guests retire to a beautifully designed suite or garden villa. The property boasts 20 guest rooms, including suites and villas. Each room has an intimate seating area, and an oversized soaking tub or multi-jet therapeutic shower. The en-suite Garden villas situated around the compound are uniquely furnished and decorated with sensuous fabrics. Some offer personal butler service.
Its superb restaurant specializes in gourmet-quality, healthy California flare, offers creative and beautifully presented wellness meals. The restaurant has a vibrant and relaxed atmosphere that typifies California lifestyle.
The Management and Staff at the Clear Essence California Wellness Center and Spa want every guest to depart feeling revitalized, relaxed, and satisfied. Maisha notes that "we look forward to bringing smiles to our Client's faces, relaxation to the mind, and wellness to the overall body. Please check our website for updates."
For More information about the project please contact:
Maisha Scott
VP, International Development for Africa
Bluefield Associates, Inc
909 476 6027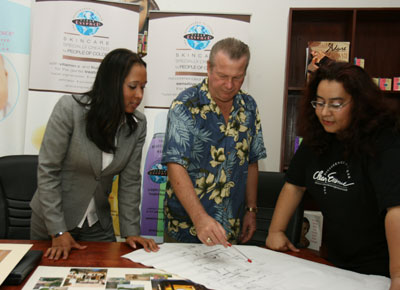 FROM NIGERIA PUNCH
Published: Saturday, 11 Nov 2006
Spa Lovers in Lagos are in for a swell time as Bluefield Associates Inc, has concluded plans to come to town with what they call a world-class Clear Essence California Wellness Centre and Destination Spa.
Maisha Scott
Maisha Scott, the company's VP, International Sales and Development for Africa says, "What we are doing is creating a wellness centre and a destination spa where you can come in for a comprehensive wellness and spa package." On the difference between her company's spa and those already in existence, she says the centre is not a day spa, and will, therefore, not compete with the existing spa but fill up a missing link for relaxation which is what a destination spa is all about. "You will come in here as a patron for a period, with the aim of receiving wellness and spa treating and you will leave all the stress of life behind," she said.