Department for International Development (UK)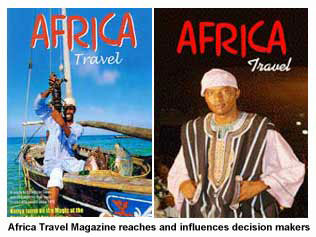 Bringing financial services to Uganda's villagers
Related pages: Uganda country profile | MDG 8: Aid, trade, growth and global partnerships
Building on lessons learnt in a pilot project in the West Nile region of northern Uganda, in February 2006 DFID Uganda signed a £1.1m accountable grant with the international NGO, CARE, to work with a network of local implementing agencies to establish Village Savings and Loan Associations in over 30 districts in Uganda.
A year later, the programme is now reaching almost 50,000 households.
Reducing the cost of financial services
In remote rural areas, the costs of providing financial services increase, due to poor infrastructure and lower population density. At the same time, the income that Microfinance Institutions (MFIs) can expect to earn from each client decreases, because poorer people in rural areas only save and borrow very small amounts.
This means that many MFIs remain focused on serving urban or peri-urban areas, where they are able to operate profitably. Also, many MFIs remain focused on the delivery of micro-credit and encourage clients to take out larger and larger loans.
By contrast, VSLA operating costs are very low. Because they are member-managed, they have no professional staff salaries or head office overheads to cover and all profits earned by the association are retained by the group. Being member-financed, they are also savings-led and avoid the risk of loading poor people down with debts they are unable to repay.
• The Financial Sector Deepening Uganda (FSDU) project
• Microfinance Gateway
• CARE Uganda country profile
Managing wealth collectively
The Chwanzo Women's group in Kasese District, Western Uganda has 30 members. It meets under the same tree every Wednesday. Group members have received training and guidance from a Community based trainer funded by a local NGO. Now they are able to manage the VSLA group by themselves.
All members save every week. The minimum saving amount, set by the group, is 500 shillings (approx 16 pence) per week. After a few months of building savings, the group is able to begin to make loans of one to three months to the members. Loan sizes for this group range from 20,000 to 60,000 Ugandan shillings (£6-18). Those applying to borrow are questioned by other group members to judge whether they are investing wisely.
All the funds are kept in a lock-box with three padlocks. The keys are held by three different members, and one of the ground rules is that the box is only opened when there are at least fifteen members present. In addition, each group has designated money counters, who guarantee a high level of transparency around transactions.
The interest rates that the members pay on loans are set by the group. Rates as high as 10% per month are not uncommon. These high rates are tolerated because members as savers benefit from the high returns earned on their savings. Groups also frequently have a welfare fund that the members contribute to; this is used to cope with shocks such as deaths and illness. The fund is effectively a self-insurance scheme.
For more information, contact DFID Uganda's enterprise development adviser
Back to top
Key facts
• This is one project among several being supported through DFID Uganda's £7m Financial Sector Deepening Programme, aimed at improving poor people's access to a range of financial services including secure savings and affordable credit. The FSDU project is now entering its fifth and final year and is due to end in December 2007
• Working with CARE, the FSDU VSLA programme is providing training and support through 14 local partners to over 4000 VSLAs. The target is to reach 100,000 households by the end of 2007
• One of the strengths of the VSLA methodology is that it creates strong and cohesive and mutually dependent groups. These groups can then act a channel through which other training is delivered on issues such as women's rights, empowerment, and health issues such as HIV/AIDS. The Chwanzo Women's group is also an adult literacy class.
• Impact assessment studies have noted that VSLAs enable members, typically women, to better manage household cashflows and in particular save for school fees, assets (such as pots, pans, livestock) and meet the cost of emergency health care. They also enable members to access sums for investment in a variety of income generating activities, including petty trading, farming, and beer brewing. http://www.dfid.gov.uk/