Global Volunteers - Partners in Development
Celebrate the Spirit of the Season
Give Your Presence &endash; not Presents &endash; to Communities in Need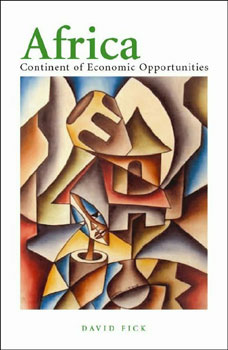 St. Paul, MN (June 19) - "Peace on Earth and goodwill toward men." This year, why not take the holiday message to heart and give the gift of yourself &endash; your time, compassion and talents &endash; to benefit others less fortunate?
Whether you're serving turkey dinner at the city homeless shelter, "adopting" a family for Christmas or giving a caregiver much-needed respite, your actions will help illuminate the darkness and deliver hope to those on the edge of despair.
Some individuals and families take this altruistic message a step further by planning a "volunteer vacation" over the holidays. They find a sense of renewal and peace in experiencing the Christmas rituals from the perspective of another culture and far removed from the hectic commercialism of U.S. festivities.
Global Volunteers, a nonprofit "volunteer vacation" organization based in St. Paul, Minn., invites service-minded individuals to participate in "alternative holiday" service projects in Brazil, China, Costa Rica, India, Romania and Tanzania. Participants pay program and travel costs while donating two or three weeks on teaching, childcare and labor projects.
Volunteers work weekdays elbow-to-elbow with local people, become a part of the community and observe local holiday celebrations first-hand. Evenings and weekends are open for free-time explorations. The fees listed are in U.S. dollars and cover food, lodging and project expenses. Airfare is extra. (Shorter one- and/or two-week options available for most programs.) The following are holiday options:
Brazil: Lend a hand on child-care and educational projects for youths living in poverty in the coastal city of Salvador in Bahia state. Dec. 16-30, Dec. 30-Jan. 13. $2,250 for two weeks. Student rate: $1,950.
China: Teach conversational English to Chinese teachers in Kunming, the "City of Eternal Spring" in China's southern Yunnan Province. Dec. 17-Jan. 6. $2,520 for three weeks. Student rate: $2,220
Costa Rica: Help on light labor projects, sample rural Costa Rican life and savor nature upclose and personal. Two-week service projects in Santa Elena or surrounding villages. Dates: Dec. 23-Jan. 6, Dec. 30-Jan. 13. $2,095 for two weeks. Student rate; $1,795.
India: Teach conversational English to impoverished children in the Chennai area in southern India. Dec. 16-Jan. 6. $2,295 fir three weeks. Student rate: $1,995.
Romania: Care for babies and toddlers at a "failure to thrive" clinic in eastern Romania near the city of Barlad. Dec. 2-23 or Dec. 23-Jan. 13. $2,495 for three weeks. Student rate: $2,195.
Tanzania: Experience the hospitality and simplicity of rural Tanzanian life by volunteering in the centrally located Iringa District. Projects are teaching and/or construction. Dates: Dec. 17-Jan. 7. $2,385 for three weeks. Student rate: $2,085.
To learn more about these special holiday teams or other service opportunities throughout the year, call toll-free 800-487-1074, check out the website at www.globalvolunteers.org or write to Global Volunteers, 375 E. Little Canada Road, St. Paul, Minnesota 55117 USA. Global Volunteers, established in 1984, sends over 150 teams to 20 countries each year to work in human development projects. No special experience or skills are required.
Barbara DeGroot, Media Relations Manager
Global Volunteers - Partners in Development
800-487-1074 toll free
651-482-0915 fax