Return to Airway News Section Page



Special Air Highways Section: Flight News from East Africa by Prof. Wolfgang Thome
There is so much happening in East Africa in the last few years, we have given it a separate section on this website. Visit the opening page now. More->
Did You Know? In 1995 our team launched Air Highways Magazine and followed up with Air Highway Days, a conference to showcase member airports and communities to the travel industry. Several years later we staged and even bigger show in Vancouver, the Air and Marine Tourism Conference. Good fortune continued to smile on us that same year when, in partnership with the Africa Travel Association, we introduced Africa Travel Magazine. It's 4,000 page web site now leads the pack in many search categories. Continued . See: http://www.airhighways.com
Africa's Future is in the Air
By Mira Berman,
ATA, which represents the hopes, desires, plans and potential of Africa's travel - tourism industry was born in 1975 and raised under the most trying political, social and financial conditions. Today's ATA continues to seek new markets, win new friends and open new doors. So much has happened in the past decades, it's hard to fathom - but in Africa, recent years have signaled remarkable changes. Ranking high are new direct routes and realistic fares from New York and other U.S. gateways. In evaluating Africa's transportation scene, ATA members can be considered among the most astute judges of all. Ms. Berman is Executive Director, Africa Travel Association. More;>
Air Highways to Africa
What most readers and ATA members don't know is that our first step in publishing was a series of travel maps showing various modes of transportation. Several hundred thousand copies were printed and distributed for our clients Best Western Hotels and Avis Rent A Car to their customers in North America. This led to an assignment by the Government of Canada to create a unique "Supermap" of Air Routes. Travelers wanted to know how to get from here to there - and most still do, judging from the e-mail inquires we receive. From this foundation we met with Transport Canada and regional Airport Managers to arrange distribution and develop a monthly series of articles. In 1995, we launched "Air Highways Magazine" and organized an Air Highway Day event to showcase member airports and communities to the travel trade. This success was followed by an Air and Marine Tourism Expo (continued).

Visit Mombasa Air Safaris ...
at the General Aviation Terminal at Mombasa's Moi International Airport and you will step out of bright tropical heat into cool efficiency. With its separate terminal building with hard stand for aircraft parking just outside the window, you can be ticketed and through the passenger lounge for screening and then board your flight in minutes. Mombasa Air Safari has staff based at Diani Beach, Mombasa, Malindi and Lamu all along the Kenya Coast to provide friendly and efficient services on their daily flights to LAMU, AMBOSELI, TSAVO and the MASAI MARA. Owned and operated by two Kenyans, Christine Cronchey and John Cleave since 1974, they can claim to be the best known Kenya Coast airline More->
African Airlines Association
While conducting a series of interviews with government, businesses and industry associations in Kenya for our coming edition, "Air Highways to Africa." we were fortunate to have arranged a meeting at the head office of the African Airlines Association (AAFRA). Much more information about this organization will follow on this website and in print. (continued)
New Route Africa: Access the continent's booming aviation market
FLASHBACK. WAITING FOR UPDATE: Some of Africa's most influential aviation experts will be on hand to discuss new aviation opportunities at New Route Africa, a major new event for airlines and airports seeking to develop services into and throughout the continent, to be held at the Hyatt Regency in Casablanca, Morocco from 5th to 7th March, 2006. With liberalisation of air services taking place in many parts of North Africa and new business opportunities developing rapidly in the Sub-Saharan region, Africa has recently emerged as an important new market for airlines and airports. In 2005 African nations recorded passenger traffic growth of nearly 11% and cargo growth of 7.8% over 2004. Along with leading airline representatives, speakers at the event will include• Mr. Christian Folly-Kossi, Secretary General, African Airlines Association (AFRAA). • Mr. Geoffrey Lipman, Special Adviser to the Secretary General, World Tourism Organisation (WTO) • Mr. Chaouki Mustapha, Economist , International Civil Aviation Organisation (ICAO) More->->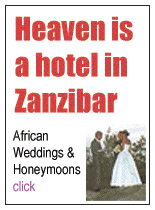 AIRBRIDGE CARGO AND EMIRATES SKYCARGO SIGN INTERLINE AGREEMENT
AirBridge Cargo (ABC), the scheduled cargo airline subsidiary of Volga-Dnepr Group, and Emirates SkyCargo have signed an interline agreement that opens up new markets for the two airline's customers. Details
Aviation News Items
From Prof. Wolfgang Thome (ATA Uganda).
Pearl News
KENYA AIRWAYS' NEW DESTINATIONS
Item from Prof. Wolfgang Thome.
With the onset of the autumn/winter schedule KQ will be adding twice weekly flights from Nairobi via Harare to Mozambique's capital city of Maputo, where incidentally Serena's hospitality can be experienced at the Polana Hotel, the city's leading 5 star property. At the same time flights commence three times a week to the Chinese city of Guangzhou, tapping yet further into the Chinese business and leisure market for the East African carrier. All three countries in East Africa, Uganda, Tanzania and Kenya are now on the approved list of the Chinese government for travellers to the region and expect a substantial upturn of traffic from China in coming years
AVIATION WORKSHOP DISCUSSES NEW REGULATIONS
The Uganda CAA this week discussed the new draft regulations for Uganda with stakeholders in the presence of observers from their counterparts in Kenya and Tanzania, the panel for harmonization at the East African Community and members of the US FAA who supported the exercise. Over 220 submissions were made by stakeholders, namely the Uganda Association of Air Operators (UAAO) but also from Mission Aviation Fellowship (MAF), the police air wing, Uganda Air Force, air traffic controllers association and the meteorological department. While a good number of objections were taken care of during the meeting by amendments, alterations or deletions from the presented text, other areas were deferred for further discussions with stakeholders.
The President of the Uganda Tourism Association during the closing ceremony underlined the partnership between regulator and aviation fraternity but also called for an intensified institutional dialogue between the parties to address issues as an ongoing practise and asked the regulators to accept the private sector stakeholders as full partners and not only call upon them when convenient or impossible to ignore. He also asked for membership in the aviation bodies UAAO and BAR to be made mandatory by the regulator to bring all aviation companies under a private sector platform and then allow them a regular consultation with the CAA and other relevant government bodies.

KENYA TO STUDY RAIL LINK FROM AIRPORT TO THE CITY
Assistant Minister for Transport in Kenya, Andrew Ligale, had during a recent workshop of East African Airports Association announced that the Kenya Government was studying the possibility of a rail link between the airport and the city centre. The main rail line from Mombasa to Nairobi runs near the perimeter of the airport and a link could substantially speed up the transfer time from the city to the airport.
KQ TO OFFER LONDON &endash; MOMBASA DIRECT FLIGHTS
From December onwards Kenya Airways will ease travel from the UK to the Kenya Coast by introducing a weekly B 777 service ever Friday evening from Heathrow via Nairobi to Mombasa. This will make clearing customs and immigration of visitors on this flight in Nairobi a thing of the past, as they will do their clearance in Mombasa, from where the flight is then due to return non-stop to London. Demand for Kenya holidays has rocketed during the year inspite of lingering anti travel advisories and the entire region has recorded a renewed interest of overseas visitors

International Air Cargo Forum and Exposition
Calgary, Alberta, Canada, September 2006.

WTTC REPORT- EGYPT
WTTC report highlights the importance of aviation liberalization for Egypt's Travel & Tourism

AIRLINE INDUSTRY IN DANGER OF TRAVELLING AT TWO SPEEDS
The airline industry's goal of sustainable profitability depends on speedy and universal adoption of Information Technology. The results of SITA's seventh annual Airline IT Trends survey, announced today, confirm there is a danger of a growing technology divide that threatens to split the airline industry into have and have-nots. The pace-setting airlines are embracing new Internet Protocol (IP) and wireless-based technologies that underpin applications, such as e-ticketing and self-service kiosks. But the survey also highlights that a significant minority of airlines are still lagging behind. "There is the spectre of a two-speed industry, with weaker airlines losing competitive advantage because of a lack of technology investment," Peter Buecking, SITA President, commented. Details-> ...
IATA: Rebalancing Air Transport Industry
Aiation News items by Prof. Dr. Wolfgang H. Thome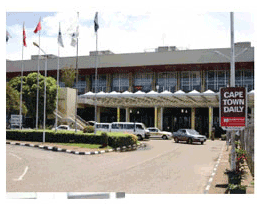 Entebbe Upgrades for Future Growth
The Ugandan Civil Aviation Authority is ramping up the redevelopment of Entebbe International Airport in anticipation of sustained robust growth in passenger and cargo traffic over the next ten years. Tendering for the works that will see the installation of two passenger bridges is already at an advanced stage and construction was expected to commence in June 2006. Other modifications include expansion of the arrivals hall and duty free areas. CAA Public Relations Manager Mr. Ignie Igundura says as well as an additional two bridges at a later stage, the old airport will simultaneously be re-developed to cater to General Aviation anddomestic operations. This will free space for additional gates at the international terminal. TOURISM UGANDA has learnt that among other amenities, the redesigned arrivals area will feature a tourist information desk run by the Uganda Tourist Board. More- see NewsletterLM TO INCREASE CAPACITY TO NAIROBI AND ENTEBBE
Information received from KLM's regional office in Nairobi indicates that the airline is planning to add a 5th flight on their Entebbe route to cater for sharply risen demand for non-stop flights to and from Entebbe, starting with the summer schedule. The Nairobi route too will get a boost when the airline will begin using a B 747-400 for the summer schedule instead of the B 777 they have used in joint flights with Kenya Airways. Both changes will besides the tourism and business community also be welcomed by exporters of flowers, lake fish, fruits and vegetables as it offers yet greater uplift capacity for the producers.
FLATBEDS FOR SN BRUSSELS
With the scheduled fleet cabin conversion now completed, passengers on SN Brussels Airlines flights between Entebbe and Brussels can now enjoy the comfort of flat bed business class seats. The cabin interior in SN's Airbus 330-200 fleet was completely re-styled and both economy and business cabins now appear in their new look. Inflight service also underwent some improvements to reflect the growing competitive demands of passengers traveling on this full service carrier.
The new layout was last week introduced in Kampala to travel agents, frequent travelers and the business community at large. SN Brussels currently flies three times each week between Brussels and Entebbe with connections via Nairobi and connects from there to dozens of destinations within Europe and &endash; through code share arrangements &endash; beyond.

South Africa attracts world project cargo experts
Heavy lift air and sea project cargo specialists are again among the major sponsors of the seventh annual Worldwide Project Consortium's conference in Cape Town, South Africa next March. (2007) WWPC Managing Director, Kevin Stephens, announced today that multipurpose Southern Africa shipper MACS Maritime joined long-standing sponsors Rickmers-Linie GmbH, Volga-Dnepr (UK) Ltd. and Air Partner Plc at the international freight forwarding network's 2007 conference.More->
North American Airlines Non-Stop Scheduled Service To Accra
NEW YORK JFK DIRECT SERVICE TO ACCRA, GHANA
ACCRA, GHANA DIRECT SERVICE TO JFK AIRPORT NEW YORK
Call 1 800 FLY NAA2 (1 800 359-6222) to buy tickets today!
North American Airlines, a wholly owned subsidiary of World Air Holdings, Inc. has improved access to the West African nation of Ghana with weekly non-stop Boeing 767-300ER scheduled service from John F. Kennedy International Airport to Accra, the capital of Ghana. More->
WTO and "ROUTES" work for new Air Highways
The World Tourism Organization (WTO) and "Routes", World Route Development Forum signed an agreement on cooperation on Monday, by which they will work together to explore new air routes for tourism generally and particularly consider ways and means to initiate an African Routes meeting in the coming twelve months. The Memorandum of Understanding highlighted the role of WTO in developing the initiative Liberalization with a Human Face to link fair trade,during the 10th World Route Development Forum in Madrid. comm@world-tourism.org . More WTO AND "ROUTES" WORK FOR NEW AIR ROUTES
The World Tourism Organization (WTO) and "Routes", World Route Development Forum signed an agreement on cooperation on Monday, by which they will work together to explore new air routes for tourism generally and particularly consider ways and means to initiate an African Routes meeting in the coming twelve months. The Memorandum of Understanding highlighted the role of WTO in developing the initiative Liberalization with a Human Face to link fair trade,during the 10th World Route Development Forum in Madrid. comm@world-tourism.org . More
African Airlines Association (AFRAA) Aviation Safety Meeting
By Prof; Wolfgang Thome
Under the auspices of Afraa (African Airlines Association) experts for the aviation safety enhancement team (ASET) met .. More->
FLIGHT CENTRE COMPLETES U.S. ACQUISITION
CAA LOOKS AT FURTHER GROWTH
After another sterling performance in 2005 for both cargo and passengers, the CAA is now looking at a long term average growth of at least 7.5 percent, which industry observers however term 'very conservative'. Growth in recent years was almost always well into the double digit figures and as more airlines show interest to fly into and through Entebbe &endash; which is rather generous with 5th freedom rights through its open sky policy &endash; more traffic is expected to use Uganda's sole International Airport. Domestic aviation has also been growing substantially as the CAA is rehabilitating more and more upcountry airfields. Presently about 50 such airfields exist across the country and the Uganda Association of Air Operators together with the Uganda Tourism Association has asked government to have at least one airfield in each of the country's districts, which would require presently at least another 18 to be constructed.
2006 should also see the work advance in the reconstruction of the 'old airport' to which side the cargo and domestic operations will be relocated, leaving the present terminal solely for international arrivals and departures. The old airport is presently used as main operations air base of MONUC, the UN force for the Eastern Congo.
EAGLE AIR INCREASES JUBA / YEI FLIGHTS
Another flight has been added to the route by Eagle Air, which now operates every Monday, Tuesday, Thursday and Saturday, following an increase in demand for air travel between the two cities. Juba is the capital of the South Sudan and seat of the Government of South Sudan. Said Capt. Tony Rubombora, CEO of Eagle to the question of daily flights: 'as demand grows we shall add another flight until we can operate daily services. We operate a 19 seater LET 410 which also offers some limited loose cargo capacity and is well suited to the operating environment in Yei and Juba, as we need no ground equipment to turn this aircraft around'
MORE HONOURS FOR KENYA AIRWAYS
Following the swoop at the East African Travel News awards ceremony recently, where the airline scooped 5 of the coveted 'best' awards, the African Aviation Magazine now once again recognized KQ as Africa's best carrier &endash; the 5th time over the past 7 years &endash; in their recent meeting in Casablanca. Criteria employed were amongst others customer care, inflight service, financial performance, network expansion and fleet modernization, all areas where East Africa's premier airline has set the standards for the continent in recent years.
CAA TO BUILD MORE TERMINALS AT AIRFIELDS
The ongoing effort of CAA to improve the quality of air transport around the country were given a further boost with the announcement of two public tenders to build a small terminal building at the Kidepo airfield, a remote and scenic national park in the border triangle between Uganda, Sudan and Kenya, while the existing terminal at Kisoro is due for expansion and modernization. Kisoro is the gateway for gorilla tracking, located in the border triangle of Uganda, Rwanda and Congo DR and allows easy access to both of Uganda's gorilla parks, Mgahinga and Bwindi. Especially the drive from Kisoro along some lakes towards the Nkuringo tracking point at the Eastern side of Bwindi is considered one of the most scenic across the country. Meanwhile, an applicant air operator from the January licensing hearing has made a range of public allegations against CAA over their licensing status in a press conference this week. It is however recalled that this operator wanted to introduce an outdated Antonov aircraft to fly regional routes for cargo collection, and was told at the meeting that ICAO's binding guidelines were to phase out existing such aircraft from the registries and not allow fresh registrations. Further allegations that CAA officials were 'never available' are also not matched by reality, as requests for information or meetings by this correspondent have never failed to be accommodated in the swiftest possible manner. Frustrations by unsuccessful applicants are not unknown but rarely boiled over so far into public press statements of such nature.
SOUTH AFRICAN AIRWAYS ADDS KILIMANJARO
SAA has just announced that for the coming summer schedule they will for the first time add Kilimanjaro International Airport / Arusha, using an A 319 aircraft operating every Saturday. This will allow visitors to East Africa to conveniently connect from the main East African safari parks directly to South Africa but also open market access for Tanzania via SAA's network hub in Johannesburg. This will offer extra connectivity for visitors from the US but also Australia and Asia seeking a multiple destination holiday on the African continent.
SKAL KAMPALA GETS NEW BOARD
During the recent AGM the Skal members elected Mr. James Rattos of the Sheraton Kampala Hotel as new President, following two terms of office by Mohit Advani, who retired with his executive to make way for a new board. All members present thanked Mohit and those away did by email, for his achievements and for the dedication shown to the club during his two-year tenure. James was serving on previous boards in other capacities and is also expected to drive the club and its membership forward.
NEW SCANDINAVIAN AIRLINK TO MOMBASA
Many years after Kenya Airways withdrew their scheduled service to Copenhagen a new link is being planned from Northern Europe for the next winter season. A Scandinavian charter airline is set to introduce a once a week flight between Stockholm and Mombasa, using B767 equipment. This will be a further boost for Kenya's revival efforts to make tourism the number one economic sector and move towards the 2 million-arrival mark.
RWANDAIR EXPRESS GETS NEW AIRCRAFT
The Rwandese national airline has now returned their wetleased MD aircraft to the lessors in Europe and acquired a B737-500 from Air Malawi on a one-year lease. Confirmation for this welcome development was received through Mr. Manzi Kayihura, CEO of Rwandair in Kigali, to whom this correspondent spoke during the week. Rwandair is presently undergoing privatisation as reported in the East African business media some time ago and a decision on the new chosen partners is due by middle of this year. Several interested parties have been shortlisted for this exercise that is supported by the International Finance Corporation. The airline is also operating a Dash-8 for their short routes within Rwanda and to Bujumbura and Entebbe, which it serves daily from Kigali.
Rwanda has over the past decade undergone a complete economic revival under the government of President Kagame and tourism has become a major source of revenue for the country, which is fondly named 'the land of a thousand hills'.
WHICH WAY BA?
Following recent reports on the ongoing battle between British Airways and the East African travel agency fraternity over commission levels (the airline intends to reduce commissions to IATA agencies from the present 7 percent to a meagre 1 percent) rumours have now emerged that BA might be considering substituting their direct presence through offices in the East African countries with newly appointed General Sales Agents, who are to carry out the work and ticket sales on behalf of the airline. Calls for comments to the airline offices were not returned at the time of going to press.
PRECISION AIR BUYS ADDITIONAL ATR
Tanzanian private carrier Precision Air has now announced the firm purchase order for a 7th ATR aircraft from the French manufacturer. This column reported some months ago a near 100 Million US Dollar deal the airline signed up for 3 each ATR 42 and ATR 72, cum spare parts package and training components, and the additional aircraft order reflects the growing demand for air travel across the region. Precision Air has over the past few years benefited from its association with Kenya Airways, which in 2003 acquired a 49 percent stake, but also from the decline of Air Tanzania, which industry observers now hold entirely against South African Airways' failed business plan and policies, when they managed the airline until the inevitable break-up of the joint venture last year. Precision serves a number of domestic destinations across Tanzania but also Zanzibar, Mombasa, Nairobi and Entebbe in the region and two new destinations in Mozambique and the island of Pemba. The remaining LET 410, currently deployed on the Mwanza &endash; Bukoba route is also due to be retired from the fleet shortly. Passengers carried on an annualised basis are expected to reach just under 400.000 for their recently ended financial year.
KENYA AIRWAYS TO INTRODUCE EMBRAER 170 AIRCRAFT
In their continued drive to not only remain Africa's premier airline but also to become a star performer on the more global scene, KQ has now announced the introduction into their fleet later in the year of 3 Embraer 170 regional jets. The airline some years ago expired the ageing A310 fleet to go entirely Boeing. Their jet fleet now includes 4 B777 and 6 B767 aircraft with several new additional orders, including the Dreamliner B 787 pending delivery in coming years. Kenya Airways has now, in the absence of Boeing being able to offer a smaller jet aircraft to supplement their B737 fleet, opted for the Brazilian manufacturer. It will be the first time that Embraer jet aircraft are being introduced into the East African skies and this column will of course break the news when the deliveries are about to take place.
SWISS INTERNATIONAL TO FLY DAILY TO NAIROBI\
After years of serving the Zurich - Nairobi - Dar es Salaam route 5 times a week the Lufthansa part- and soon to be fully owned airline is now going daily as a result of the increase in demand. Lufthansa itself had withdrawn from the Nairobi passenger route in a misguided development in the late 90's, while enjoying very high load factors at the time but citing low yields. Swiss is however offering connecting flights from any point in Germany via Zurich to East Africa, which has to an extent compensated for Lufthansa themselves not operating a Frankfurt &endash; Nairobi service. This development, after the recent announcement of Virgin commencing daily flights between London and Nairobi, will add further capacity to the market but also increase the pressure on the already very limited facilities at Nairobi's Jomo Kenyatta International Airport.
In a related development the reconstruction and expansion of the airport in Nairobi has also raised controversy, as the initial volume of work has increased more than tenfold, without however the additional workscope being tendered or rather re-tendered, when the parameters changed. It is generally agreed that JKIA needs not only a face lift but also a substantial expansion, as during peak hours &endash; now much of the day in fact &endash; the facilities are overcrowded, the concourse' are jam-packed with travellers arriving and departing as well as connecting (Nairobi has still no separation of passenger traffic flows), making it neither a good starting nor ending experience for a holiday in East Africa. The cost increase from the initial plans has raised public concerns over the award of the contracts and the subsequent information given by the key players did not satisfy the probing questions asked by parliamentarians and the public at large.
VIRGIN ATLANTIC COMMENCES NAIROBI FLIGHTS IN JUNE
Virgin Atlantic Airways founder and chairman, Sir Richard Branson, seen here at the Nairobi Serena Hotel, announces that his airline is to start flights to Kenya in June. The airline will operate daily flights between London's Heathrow Airport and Nairobi's Jomo Kenyatta International Airport using Airbus A340-300 equipment with a capacity of about 240 passengers. This is expected to bring some downward pressure on the present airfares between Europe and East Africa but also add capacity on a route that during much of the year enjoys very high load factors. All East African countries are expected to benefit from the added business and tourist arrivals the new connection will generate. It will also add a twist to the present battle between travel agents and British Airways over commission levels and may see a significant shift of allegiance and booking patterns developing in coming months. Watch this column for more news from East Africa.
Picture by Boniface Mwangi, The Standard, Nairobi, Kenya
SOUTH AFRICAN AIRWAYS ADDS FLIGHT TO ENTEBBE
Beginning May 2007 SAA will begin to operate a fourth non-stop flight between Johannesburg and Entebbe. The new schedule will operate Monday, Tuesday, Thursday and Saturday every week. Traffic to and from South Africa has been growing above average, now adding the much-needed extra capacity on the route.
SUDAN AIRWAYS TO RESUME ENTEBBE FLIGHTS
From April 01 this year the Sudanese national airline, which has had patchy operations from Khartoum to Entebbe over the past years, will resume full operations on the route. The airline in this connection recently also announced the purchase of 'new aircraft', this being planes of the types A300 and A310, both of which are ancient by today's standards. The statement released in Kampala claims to resume 'regular' operations three times a week from Khartoum via Juba to Entebbe.
KENYA AIRWAYS ADDS FREQUENCIES AND CUTS ENTEBBE FARES
KQ addis a third weekly flight to the Seychelles, operating every Tuesday and also an additional flight to Istanbul, which is again code shared with Turkish Airlines THY. The additional new routes to West Africa, Cotonou and Monrovia, will be operated with the brand new B737-800, which recently joined the fleet. Information has also reached this correspondent that ahead of the new Ugandan regional airline taking to the skies by middle of the year, Kenya Airways has quietly started reducing tariffs, with entry rates now at US Dollars 199 plus taxes (in itself almost another 100 US Dollars, making it one of the most expensive routes in regard of regulatory and other surcharges), from the previous low fares of about 250 US Dollars plus taxes. This move will be welcomed by travellers, travel agents and the government, all of whom have been complaining about the very high fare levels on the route, which for some time cost as nearly much as special market fares between Nairobi and Europe on some airlines.
KENYA AIRWAYS INAUGURATES 4TH BOEING 777
In a low-key ceremony KQ took delivery of their 4th Boeing 777-200ER. Senior management of the airline, government officials and invited guests witnessed the event, which included the US Deputy Chief of Mission Ms. Pamela Slutz. In her address she issued a warning that security for visitors must be upped, saying 'we are watching efforts of the Kenya Government to contain insecurity. We need to see the government working towards this with speed'. In 2006 over 86.000 American tourists visited Kenya and largely defied anti travel advisories issued by their own State Department, but a recent increase in deadly car jackings involving American diplomats and citizens may cause such advisories to have a greater impact on would be visitors in the future. The new aircraft will be deployed on routes to Europe, the Middle East and Far East to boost frequencies and increase capacity. Photo:Kenya Airways Chief Executive Officer, Mr Titus Naikuni, alights from the new Boeing 777-200ER aircraft that was delivered from the US on Thursday past week. Picture by Martin Mukangu, The Standard, Nairobi, Kenya
KENYA AIRWAYS ADDS MORE WEST AFRICA DESTINATIONS
Kenya Airways will add Cotonou and Monrovia to their schedule, each city being served twice a week on Tuesday and Saturday and Wednesday and Saturday respectively. The new connections to Benin and Liberia will substantially widen the Africa network for KQ and attract additional connecting traffic through Nairobi for their Far and South East destinations but also the Gulf and India.
KLM UPGRADES AIRCRAFT ON ENTEBBE ROUTE
Earlier this week KLM switched from their aged B767-300ER to the new A330-200 and will also soon change traffic days, according to KLM Uganda country manager Hugo van Joolen. Starting at the beginning of the summer time table end March the flights will then operate on Wednesday, Friday and Sunday, with departure times however remaining the same. The newer aircraft will add another 31 seats in extra capacity (30C and 221Y) and also at least 5 tons of extra cargo capacity, important for the export of chilled fish and fresh flowers into Europe
KENYA AIRWAYS SIGNS UP WITH SKYTEAM
Following the completion of the application stages Kenya Airways has now formally signed the partnership agreement as an associate member of SKYTEAM, one of the leading airline alliances spanning the globe. Kenya Airways will be the first African airline to join the cooperation, which offers nearly 15.000 daily flights to over 700 destinations world wide, carrying over 370 million passengers per annum. Congratulations to the Pride of Africa for bringing the world to East Africa and connecting East Africa to the world.
Kenya Airways Completes Fleet Conversion
All old B737-200 aircraft are now withdrawn from service by Kenya Airways as the brand new B737-800 versions have arrived in East Africa and been commissioned into service. The old 200 version served the airline well for almost 20 years but were no longer economical to operate due to high fuel consumption and rising maintenance cost, something other start ups (see previous column item) seem to conveniently ignore or overlook. The new 145 seat aircraft offers 16 business class and 129 economy class seats. It will be used on high density routes like between Nairobi and Mombasa but also for the regional flights, where loads have been heavy to such places like Dar es Salaam or Entebbe. The Pride of Africa is also due to receive their 4th B777 in a few weeks time, allowing for further network and frequency expansion. Information received also indicates that the remaining Saab 340's will also be phased out and a new aircraft type from the Embraer family of regional jets be introduced in their stead during the second half of 2007. Kenya Airways also just completed their new second hangar which was built to cater for the large size B777's, which began to join the fleet 2 years ago. Kenya Airways engineering division is a Boeing recognized maintenance organization (AMO) and services their own aircraft in-house while also offering such services to other airlines.
KENYA AIRWAYS TO START ISLAND FLIGHTS: Following the start of regular flights to Paris Kenya Airways has now also announced new flights to Mayotte and Comoros, both French speaking islands in the Indian Ocean off the East Africa coast. These new flights will start in November with the start of the winter schedule. Visit their website www.kenya-airways.com for more details and bookings.

SOUTH AFRICAN AIRWAYS CHANGES SCHEDULE: SAA has now introduced a late arrival into Entebbe and will offer an early morning departure back to Johannesburg, to allow the best possible connectivity for passengers to and from Uganda within the SAA global schedule. This goes alongside the introduction of new flights from Johannesburg to Washington DC, which will arguably offer the fastest connection from Africa to the US.
MALINDI AIRPORT READY FOR EXPANSION: The Kenya Airport Authority has in a recent press release announced, that the upgrading of Malindi's airport (a coastal town about 100 KM north of Mombasa) can now proceed. Initially the work will cover a remodeling of the arrival and departure lounges to allow a simultaneous handling of up to 500 passengers. Also on the drawing board is the relocation of the control tower. The main and singlerunway is due for expansion by another 1.500 metres once the relocation of residents affected by this measure is completed
.BRITISH AIRWAYS STRIKE IMPACTS ON EAST AFRICA
Hundreds of passengers were stranded in London and beyond and across East Africa, when a 2 day wildcat strike hit what was once 'the world's favorite airline'. Repeated strike action however in recent years at the peak of the season did little to uphold this level of customer affection, when people who needed to get back to work were kept against their will in the destination or others wishing to come to East Africa for a safari or beach holiday were short changed of their annual vacation time. There was also not much 'windfall' for other airlines operating to East Africa, as during the peak season few seats are going unsold, in spite of substantial capacity increases by such airlines as Kenya Airways, which is now also using their new B 777 on the European routes.
KENYA AIRWAYS GETS NEW BOARD CHAIRMAN
Following the retirement of the long time incumbent chairman Mr. Omollo Okero, under whose stewardship Kenya Airways transformed into a profitable airline striving for global status, the main shareholders KLM and the Government of Kenya have now voted Mr. Evanson Mwaniki as the new board chairman during the ongoing AGM of the airline. The new chairman also chairs the BAT board in Kenya. Mr. Ayisi Makatiani was elected as new director instead of Dr. Chris Obura, who had to retire by rotation and was not reelected.