---
By Anouk Zijlma

TOP 6 ROMANTIC LODGES IN THE SERENGETI

The Serengeti in northern Tanzania, is one of the most

romantic destinations in Africa

. Think stunning lodges and luxury tented camps located in one of the world's most magnificent wildlife areas. This is where the "

great migration

" spends most of the year. Beautiful landscapes dotted with acacia trees, vast grassy plains filled with zebra, giraffe, buffalo, elephant, impala and of course all the big cats. A

hot-air balloon ride

is just the cherry on top. The list below includes my top picks of romantic Serengeti safari camps (in no particular order - they are all great). If you are interested in a romantic safari and wish to stay at any combination of these camps (and more) you can always contact me: anouk@africanportfolio.com
For travel from December to June, check out

Pioneer Camp

for a better setting to witness

the migration

and on par with its sister camp for romantic luxury.

More »
WHAT IS A SAFARI
What does the Word 'Safari' Mean?
The word Safari means 'journey' in Swahili. And when contemplating a trip to Africa, it is usually the first word that comes to mind. A safari is generally understood to be a journey into nature to view wildlife and in Africa it is evocative of driving through vast expanses of unspoiled savannah, spying fierce beasts in their native environment and immersing oneself in the wild for a few days and nights, far from civilization.
What does a Safari Involve?
Safaris take many forms and can be undertaken at all budget levels, but a typical safari involves traveling for 2 to 7 days with a small group of people in a 4 wheel drive vehicle or minivan with a driver who doubles as a guide.
The journey will normally include sleeping arrangements in 1 or more camps or lodges and a series of 'game drives' during the days, which are 2-3 hour forays into the parks to view and photograph wild animals.
There are endless variations on this basic format: some safaris include hiking and tracking animals on foot-as one might do when looking for gorillas and other primates in the thick jungles of Uganda and Rwanda, or taking a hot-air balloon to get a majestic birds-eye view of the endless sweeping plains of the Serengeti. At the very high-end, there are trips by airplane into a private camp in the middle of a park with luxury accommodations and full service.
In some parks, like the well-organized Kruger National Park in South Africa, it is possible to self-drive in a normal car on excellent paved roads while viewing some of the most stunning animals and scenery in the world.
Safaris cater to the individual needs of the visitor: there are safaris that are dedicated to bird-watching enthusiasts, for example, or others that are organized for families with small children.
Many safaris are organized around seeing the 'Big Five' which are the most popular animals to see in Africa: the elephant, Lion, Leopard, Buffalo and Rhinoceros. Africa has a stunning array of national parks, game preserves and natural wonders but perhaps the most famous region is in East Africa. Kenya, Tanzania, Uganda and Rwanda all have great national parks that are ideal for safaris.
The most renowned of these is Serengeti National Park in Tanzania, along with it's sister park across the border in Kenya - the wonderful Masai Mara park where tourists flock in the summer and early Fall to witness the perilous migration of over a million wildebeest and plains zebras as they head north across the Grumeti and Mara rivers and the crocodiles, Lions, Cheetahs and Leopards that prey on them. And that's a little information about safaris. To learn more, please visit About.com.
---
By Anouk Zijlma
WHEN TO GO ON SAFARI
The best time to go on safari in East and Southern Africa
Kenya
The best time to go on safari in Kenya and experience a huge density and diversity of wildlife is when the annual migration of millions of wildebeest, zebra and gnu's descend on the Mara plains with predators close behind. The best time to see this wildlife spectacle is from July to October. Other parks in Kenya are also excellent and the best time to visit these would be during the dry seasons -- January through March and July through October. With the scarcity of water during the dry seasons, the animals tend to gather in more concentrated numbers around permanent water holes, rivers and lakes, so they are easier to find. The vegetation is also less lush which simply means that viewing animals from a distance is easier. More tips on viewing animals while on safari...
Tanzania
If you want to see the Great Migration unfold, head to Tanzania's northern parks ; the Serengeti and Ngorongoro. The best time to witness the migration is probably February - March when the wildebeest and zebra have their young. Not only can you enjoy seeing baby animals, but the predators are at the highest number too. Because the herds also concentrate in the south of the Serengeti, it's easy to Ads Discover South Luangwa NP thornicroft-lodge.com/safari Charming river lodge, amazing wildlife, great value - book direct Deluxe Serengeti Eco-Camp www.halisicamps.com Close to nature in style & comfort An experience of a lifetime plan your wildlife viewing in that area and find a safari company that offers lodging there. For more details see my Tanzania Safari Planner . June to November is Tanzania's dry season and is the best time to visit all the parks (and you can always hop over to Kenya's Masai Mara to witness the Great Migration during this time). Tanzania's Southern Parks are perfect to visit during this time since the animals tend to congregate around permanent water and it isn't so hot and humid.
All of Tanzania's parks suffer from the rains which generally fall from March to May in the North, and from November to May in the South and West. Roads get washed out and given the sheer size of Tanzania's parks, the animals tend to spread out, and this makes wildlife viewing less satisfying (if you're looking for sheer numbers of animals).
December through March can get quite hot and humid, especially in Western and Southern Tanzania which makes it a little uncomfortable to spend a lot of time in the bush.
If you want to add a hike up Mount Kilimanjaro to your safari, the best time to hike is January - March and September - October.
Uganda
Uganda has some very good National Parks which are best visited from December - March or June - September, when it is predominantly dry. Most people who choose Uganda as a safari destination go to see the Mountain Gorillas . Although rain is likely all year round, the rainy seasons make the trek up to the gorillas particularly difficult, so avoid the months of March-April and October-November. Zambia
The best time to enjoy Zambia's wildlife is from September through mid-November which is the end of the dry season. Elephants abound and large herds of buffalo, impala, zebra and others congregate in the Lower Zambezi Valley. April to September is also a good time to go, but beyond these months many parks in Zambia all but shut down due to impassable roads. In November, there's a smaller version of the Great Migration where 30,000 wildebeest gather in Zambia's Liuwa Plain National Park , that's not witnessed by many, but worth trying to plan a trip around. The Victoria Falls are at their most impressive in March and April after the rainy season. You will get totally soaked to the bone with the thunderous spray coming off the falls at this time of year.
Zimbabwe
July to October is the best time to go to Zimbabwe's excellent wildlife parks, especially Hwange , the largest game reserve in the country. White water rafting on the Zambezi is best from August to December when the water is low and the rapids are fast.
The Victoria Falls are at their most impressive in March and April after the rainy season. You may have difficulty seeing all of the falls due to massive amounts of spray it can be quite torrential.
Botswana
June through September is the best time to go on safari in Botswana. There is little chance of rain and the weather is still nice and warm during the day. Huge herds congregate around the Okavango Delta during this time, making a trip in a mokoro (traditional canoe) extremely rewarding. Botswana is one of Africa's most expensive safari destinations because many of the parks are inaccessible by road and you have to charter a small plane to get there. If you have your heart set on Botswana's excellent parks, but can't quite afford them, check out some of the shoulder season deals in April, May and October.
Namibia
Etosha National Park is Namibia's prime safari destination and the best time to visit is from May to September. This is Namibia's dry season (despite being mostly desert, there are still seasons in Namibia!) and animals congregate around the water holes making viewing easier. Many birders come to Namibia, and the best time to visit is during the summer months from December to March, but be prepared for some very hot and humid weather.
South Africa
The prime safari areas in South Africa around Kruger National Park are best visited from June through September when the weather is cooler and dry. But South Africa's wildlife parks have better infrastructure than most parks in Africa, so rains don't necessarily mean the roads will be washed out. There are also many excellent game parks in South Africa's Eastern Cape region which experiences less rain during the winter months than in the north of the country.
When to Use a Tour Operator to Book a Trip to Africa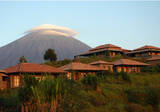 Not every trip to Africa requires going through a tour operator, but for many vacations it just makes more sense to go with a company that specializes in travel to Africa. This is not necessarily the case if you're planning a long weekend in Marrakech, then it's a simple matter of booking flights and finding the right Riad to stay at. The same could be said if you're visiting Cape Town for a week. You might miss out on some insider tips or discounts a specialized tour operator can offer, but you'll still have a great time with just a guide book to lead the way.
Some people think they'll save money by booking a trip independently, but that's not true for many African itineraries. Yes, tour companies get a percentage of what you pay for the trip. But the discounts they can pass along to their clients through their relationships with properties and ground operators, often more than makes up for it. And I've booked some wonderful trips with budget operators that utilize local transport, that has saved me both time and money. The key is to find a tour operator that specializes in the region you wish to visit.
When Should You Use a Tour Operator to Book a Trip to Africa?
1. If you are planning to go on safari. It's almost impossible to plan a good safari itinerary without help from an expert, especially if it's your first time in Africa. There are an overwhelming amount of safaris to choose from, let alone destinations. There are many different types of accommodation, ranging from simple campsites to luxury cottages complete with plunge pool and personal butler. You can enjoy a safari in a jeep, canoe, hot air balloon and boat. You canspot wildlife from the back of a horse, camel, or elephant. You can walk among a herd of zebra, or spend an afternoon playing soccer with Maasai children. There are rainy seasons and dry seasons that affect the quality of roads, wildlife patterns and camp locations.
There's a lot to planning a safari, and it is very time consuming to figure it out on your own. While I like to book through local operators to ensure my money stays within the local economy - if it's your first safari, book with an agency in your own country that is responsible. It's easier to communicate with someone in your time zone. It's also easier to pay for services in your own currency, without worrying about exchange rates and bank transfer fees.
2. If you are traveling to more than one country, or have less than a month to travel. Africa is huge and the infrastructure is not so great in many countries. This means that getting from A to B can be difficult unless you are familiar with the transport options available. Even if you discover you can get from Arusha to Kigali on Air Rwanda, chances are the schedule may change at the last minute and you could miss tracking those gorillas. If you have several months to cover a region, then obviously time is not so much of an issue and waiting a few extra days to catch a ferry or bus is not a problem. But if you have just two weeks to spend in Africa, it's worth using a tour operator.
Airline schedules within Africa remain somewhat flexible, are not always easy to book independently, and charter services can also be sporadic. Booking all your transport within your safari/vacation with one tour company will help if plans change. Renting a car with a driver from a reputable company is paramount, since you will be very dependent on them for their driving, navigating, guiding and language skills. Even if you are planning to see a number of different places within the same country, using a tour operator will help you plan your time. Covering a 100 miles in Tanzania can take all day during certain seasons, and in certain regions and national parks. You need the expert knowledge or you'll end up spending the whole time traveling between places and not enjoying them.
3. If you have specific needs and wants. If you are vegetarian, pregnant, diabetic, traveling with small children, unable to walk up steps, terrified of catching malaria, or have any special desires to see specific animals, people, art, music - use a tour operator. If you'd like your kids to eat at 6pm, need a fridge to store your medication, or would love to shop at a local market - a knowledgeable travel agent can make it happen for you. It's your vacation, let someone else do the worrying and planning for you. Using a tour operator also means that you have someone who is accountable to you if things do not go according to what you have planned and paid for. To get an idea of what's on offer for those with special interests, check out my "special interest Africa travel section".
4. If you wish to travel responsibly. It's not always easy to figure out if a property is locally owned, if their staff are treated well, or if they are truly environmentally conscious. Since "eco-friendly" is almost a marketing term at this point, the best way to ensure your trip is truly responsible, is to use a tour operator that vets each property and ground operator that you are paying for. Here's a good list of responsible tour operators that I am familiar with.
5. If you are concerned about safety and security. Most countries in Africa are stable and safe, but politics and natural disasters happen. A good tour operator stays up to date with elections, weather hazards and high crime areas. A small skirmish in northern Kenya may not make headline news, but a specialized tour operator will know about it, and can redirect your safari to keep you safe. If the rainy season is looking very heavy in southern Africa - then perhaps switching your itinerary around to include more internal flights rather than road transfers, would be a good idea. This would be very difficult to accommodate on your own. Many local lodges and hotels cannot accept foreign credit cards, so making reservations can lead to arduous bank transfers, that also feel less than safe
On Safari: Your Defining Moment
Harold Gordon, Park East Tours
According to Harold Gordon of Park East Tours, New York, there are brief encounters or experiences that shape our lives and head us in a new direction. He calls them "defining moments"- occasions that give us new insights and vision. After we've had a defining moment, we can never turn back to the old ways of life. Most people, in his opinion, will experience a defining moment of some kind in their lives, be it a person they met, a book they read, a thought or a certain teacher. When Harold Gordon's defining moment came, it shaped his life. "Thirty years ago," Harold related, "I was on a minibus heading for Arusha, Northern Tanzania, when I spotted four tall, ungainly, but graceful giraffes galloping towards an acacia tree to munch on the green leaves. The bus stopped and we watched as they fed, wrapping their tongues around the thorns to reach the tiny leaves.
These proud, funny faced, long-necked giraffes, each over 16 ft. tall, were almost within touching distance. I could see their the long eyelashes as one turned to look at me. They were alive, we were both alive! The giraffe and I shared this earth together, and this eye contact was a defining moment, especially for a city boy like myself, who grew up in a world of concrete and steel. When I saw these four giraffes dancing on the African horizon, my life and career changed forever."
Thus began Harold's mission to bring more and more visitors to the game parks of East Africa. He felt it was important that other Americans experience a similar defining moment with wildlife in their natural habitat. Having this goal firmly in mind, he set out , creating a slide show and brochure, contacting various groups, college alumni and nonprofit organizations, meeting with Travel Agents and renting space at conventions.
"You want to experience rejection?, Harold recalls, "then try promoting an unpopular cause." Back in 1969, East Africa was not considered a safe destination, and was not a popular choice. A common remark might be, "This isn't my idea of a vacation," or "I'm not really the adventurous type," or "Who needs malaria, insects and tse tse flies?" Nevertheless, Harold was determined to press on. The image of those four dancing giraffes (like the elephants in Walt Disney's Fantasia), was an inspiration and energizer.
Doctor Livingstone, I presume?
Harold linked up with one of America's largest medical travel firms and his initial tour consisted of 70 radiologists. "At least doctors won't be squeamish about the sight blood and raw flesh (a daily sight on the Savannah)," he thought. As an added feature, he staged medical seminars for his doctor clients and invited their African colleagues. In time, over 43,000 physicians and their spouses thrilled to the beauty of Kenya and Tanzania, each being touched by a personal defining moment.
Harold's second client base was middle income Americans (Mr. and Mrs. Joe Average), a challenging task. With the USA's greatest combined purchasing power, this influential segment can make or break any product by sheer numbers. Price being a major factor, Harold gave America's middle class traveler an upper class safari without sacrificing quality.
"They love to boast and told friends about their safari adventures," he added. A tonic to African economies. Tourism is now a major source of foreign currency for Kenya and Tanzania; it provides jobs throughout East Africa and has served as an introduction to ecology. A safari traveler's impression of animals changes drastically ; no more will her or she accept a world without the elephant, rhino, cheetah or other endangered species; the seals of the Galapagos, the mountain gorilla of Rwanda, the birds of New Guinea, or the whales of the Cape. There's a new and vital interest in their surroundings. Harold tells of when his group was touring a Costa Rican rain forest. One obnoxious member expressed his displeasure to everyone and scolded his wife for bringing him along .
A heavy smoker, he was reprimanded by the naturalist guide for tossing a cigarette on the forest floor. A few days later in San Jose, an exultant voice cried out, "Harold, Harold! I've just witnessed a miracle. I saw thousands of baby sea turtles crawl out of the sand and race across the beach to swim to safety in the ocean." Harold looked at the fellow warmly, knowing that this man had just experienced his very own defining moment. As he says, "An East African wildlife experience unfolds to each of us, the ecology of our planet. From the protection of wildlife, the traveler becomes interested in the dangers of global warming, deforestation, water and air pollution. By being concerned with overpopulation and famine, we begin to seek solutions. No more will they skip the page or switch channels when conservation is the topic; it's now a vital concern for them and the next generation."
A safari with Park East Tours, plays a key role in a visitor's education. On the Savannah, urbanites have their first real contact with ecology, not as an abstract concept, but as a concrete experience with the animals' needs, their skills, pain, anguish, drive, and hunger, much like our own, yet it's more honest and deeply felt. This leaves humans with a greater concern for all the ecological problems of our planet. For the Africa Travel Association it's a privilege to have Harold Gordon as Congress Chairman and to share his ideas and objectives. Harold Gordon at Park East Tours: http://www.parkeast.com/package.htm
Part 1:........... .Tanzania Introduction
Part 2:............. Kilimanjaro Airport...
Part 3:............. Air Travel in Tanzania
Part 4:............ 1998 Congress Memories
Part 5:............ Zanzibar Stone Town
Part 6............. On Safari- with Harold Gordon
Part 7: ............Fashion Parade in Arusha

Serengeti Balloon Safaris
For reservations in Arusha, Tanzania, call
255.57.8578 or fax 255.57.8997.

ATA Head Office: 347 Fifth Avenue, Suite 610, New York, NY 10016
E-Mail: africatravelasso@aol.com . Tel: (212) 447-1926, Fax: (212) 725-8253
[Home] [Top of page]