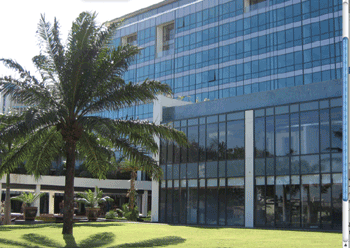 THE LEGENDARY 'KILI' IS MAKING HISTORY AGAIN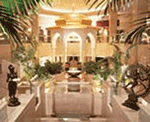 August 2005; After a long and careful renovation, the Kilimanjaro Hotel Kempinski Dar es Salaam, or 'Kili', as it is fondly known by locals, will reopen in splendour on 15 August 2005 and will regain its rightful place as the popular focal point of the lively capital city of Tanzania.
At the substantial cost of USD 40 million and three years construction work, the Kilimanjaro Hotel Kempinski has been totally rebuilt as a modern, eight-storey luxury hotel. Boasting 180 rooms and suites, each offering magnificent views over the Indian Ocean, the hotel also features conference, business and leisure facilities, making the hotel ideal for business travellers and leisure guests alike.
The hotel's interior designers have preserved the original structural framework of the hotel and have re-clothed it with a new façade, encompassing contemporary interiors which reflect Dar es Salaam's tropical lifestyle and the rich colours of Africa.
Seven restaurants and bars serve a wide variety of regional and international specialities, while the banqueting facilities comprise 13 function rooms as well as a grand ballroom which can accommodate up to 600 guests.
The superlative leisure and wellness facilities include a magnificent 20m wave-free infinity outdoor swimming pool with private sun deck, as well as an Anantara Health & Beauty Spa, operated by Mandara. The name Mandara comes from an ancient Sanskrit legend about the gods' quest to find the elixir of immortality and eternal youth. Anantara Spa embraces this legend, offering unique and exotic spa treatments which reflect the beauty and spirit of those ancient times and incorporate the soul and ritual of Asian culture.
Kempinski's prestigious portfolio comprises over 45 luxurious properties in Europe, the Middle East, Africa, South America and Asia. Each offers superior standards of service combined with a distinctive style reflecting the individuality of the property and its location.
Kempinski reservations (toll-free):
00 800 426 313 55 Europe 1 800 426 3135 North America www.kempinski.com
Issued by: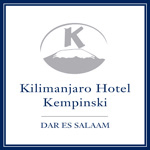 Kempinski Hotels
Collingham House ? Gladstone Road ? London ? SW19 1QT ? United Kingdom
Tel +44 20 8307 7657 ? Fax +44 20 8540 7806
ursula.vonplaten@kempinski.com ? www.kempinski.com
Contact: Ursula von Platen, Communications Manager UK & Ireland