Ethiopia Prepares to Build Major Hub Airport for Africa
Ethiopia's transport ministry is finalizing plans to start building a new airport for the capital Addis Ababa in 2016. The facility, which is expected to take eight years to build at a cost of up to around $4 billion, is intended as a major new hub airport for African air transport, according to Ethiopian transport minister Workneh Gebeyehu. In late September, he told the Airport, Infrastructures and MRO conference in Addis Ababa that the development will feature four runways and will have capacity for more than 100 million passengers per year.
"It's not only a runway and terminal that we are going to build," Ethiopian Airports Enterprise CEO Tewodros Dawit told AIN. "The airport city will make Ethiopia a hub for the whole region." Comparing the new development to airports in Dubai and London, he said that it will include hotels, shopping malls, office buildings and homes.
The Ethiopian government has narrowed down the choice of prospective sites for the new airport to three, all of which are between 37 and 44 miles of the center of the Addis Ababa. French airport engineering specialist ADPI is conducting the planning study for the new facility.
Meanwhile, Ethiopian Airports Enterprise is completing a $350 million expansion of the existing Addis Ababa Bole International Airport. This project is due to be completed in 2018 and should triple current passenger capacity of 7 million per year.
In 2013, Ethiopian Airlines overtook South African Airways and Egypt Air to become Africa's largest carrier. Apart from 17 Bombardier Dash 8 Q400 twin turboprops in regional airline service, the flagcarrier's 76-strong fleet entirely consists of Boeing aircraft, including 13 of the new 787-8 Dreamliners. During U.S. President Barack Obama's August visit to the country, Ethiopian Airlines CEO Tewolde Gebremariam urged him to re-open the U.S. Exim Bank, which serves as the guarantor of loans for purchases of Boeing aircraft.
ETHIOPIA'S VAST AIRPORT EXPANSION PROGRAM
During many exciting weeks in Ethiopia this year, one of the first things we noticed was the major renovation of Airport Terminals at key locations such as Lalibela, Gondar and Bahar Dar, the first three regional air gateways we visited. The biggest development of all, however, is at Bole International Airport in Addis Ababa.
Two international and twelve regional/ domestic airports are currently being administered by the Ethiopian Civil Aviation Authority, which has undergone a comprehensive National Airports Development Plan covering the period 1999-2017.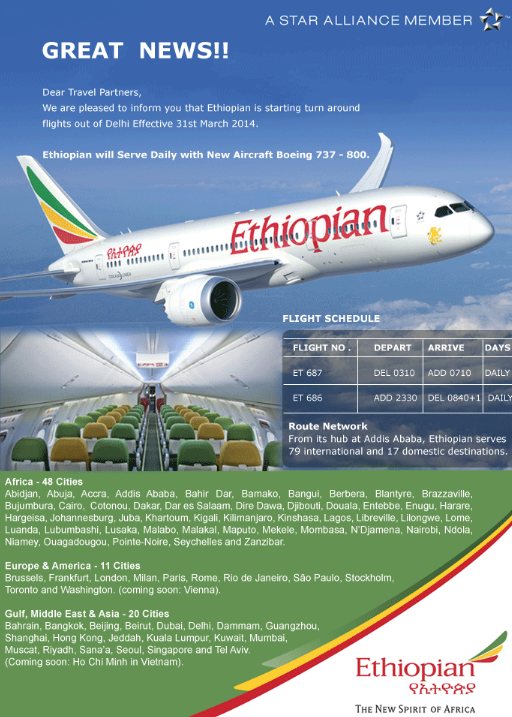 More on this topic in our next printed edition.
Ethiopia's new Hotel and Resort development
---
Photo Credits: Ethiopian Civil Aviation Authority