By CNN

KIDEPO NATIONAL PARK
Off the beaten track, Kidepo National Park is nestled among the rugged hills and valleys of Northern Uganda. It's a place so hidden away it's beauty has mostly gone unnoticed... until now.
Kidepo National Park is home to one the smallest ethnic groups in Africa, a people called the Ik. According to folklore, the Ik have wandered through much of East Africa, and came from Ethiopia hundreds of years ago.
Praying to ancient gods, the Ik believe they will one day have to move on from Kidepo Valley. But they are fighting to preserve their unique culture and language, which no rival tribes understand.
Terrill Schrock is a linguist working with three generations of Ik to uncover the secrets of the Ik language. He's found evidence linking them to cultures as far away as southern Egypt.
"It's like a museum," he says. "It's a storehouse of historical information, cultural information, ecological information. When a language like that dies, you could liken it to a library burning down. Losing a window to the past that will never be recovered in the future."
The heart of Kidepo National Park, Naru's permanent wetland, has a troubled past. Tribal warfare in the 1980's and 90's drove away wildlife populations, but the area is now bouncing back as animals begin to thrive once again.
The 540-square-mile park contains diverse landscape, from lush mountain ranges to vast plains, and is home to almost 500 bird species and 77 different mammals. Roam the savannahs, and you'd likely see an impressive collection of fauna including ostriches, hartebeest and giraffes.
Chief Warden Johnson Masereka says: "This uniqueness, you may not find all these species in a single park, at some time. This to me is the best of Uganda."
In a hidden pocket of the park, a small collection of pools bubble away with the heat of an ancient volcano. These are The Kanangorok Hot Springs, an unexpected attraction just a short walk away from the international border between Uganda and South Sudan.
Further south, the flat Kidepo Valley is dramatically shaped by the river that runs through it. During heavy rains, the river flash floods and flows through the park into South Sudan. Hours later, it disappears, leaving a river of sand as wide as 165 feet in some parts.
"You find that underground the sand there is still water. This can be dug out by some animals, (like) baboons and elephants," says park guide Phillip Akorongimoe.
"There is plenty of water... and that is why there are more animals in Kidepo Valley."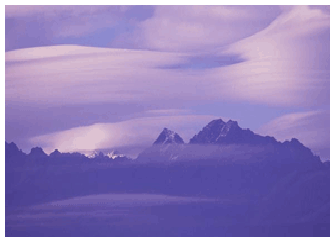 Discovering Uganda, the Pearl of Africa

by Helen C. Broadus

Winston S. Churchill proclaimed Uganda the Pearl of Africa for its magnificence in its variety of landscape, wildlife and culture. Uganda is ideal for a voyage of discovery into the most enthralling continent in the world and presents the African traveler with a captivating combination of its wonders of nature and traditional customs coupled with many modern attractions. Uganda is situated right in the heart of Africa and lies astride the equator. It shares boundaries with Sudan on the north, Zaire on the west, Tanzania and Rwanda on the south and Kenya on the east. In size, Uganda covers 241,136 sq. km. of which 44,079 sq. km. is open water and swamp.
Bisected by the equator, Uganda would probably give one a picture of simmering heat, but thanks to her high altitude the country has an amazingly mild and pleasant climate. In fact, most of Uganda lies at an average height of 1,200 meters (4,000 feet) above sea level. To the west of the Great East African Rift Valley in western Uganda rise the massive and perpetually snowcapped Rwenzori Mountains, (Mountains of the Moon) as high as 5,118 meters. Uganda has a population of over 17 million with Kampala the capital city with a population of about 1.2 million inhabitants
Uganda is a fascinating country complete with fantastic tourist attractions, superb accommodations and gracious hospitality. In fact, Uganda has such a wealth of attractions that a single visit to this wonderful country will not be enough to discover all of the many tourism venues that it offers.
In my opinion, Uganda is poised to be recognized as the most thrilling of African holiday destinations. But above all other features, is the surprising welcome that comes from the heart of the Ugandan people who are among the most hospitable in all of Africa. Their nation is a result of the unification of ancient kingdoms, as well as many independent chieftains.

Their heritage lives on in the hearts of the people and their traditional customs, languages and practices are unmistakable in the life of the Ugandan people today. Although nearly thirty different languages are spoken, English is the official language while Swahili is widely spoken.

Getting to Uganda is quite easy. Entebbe International Airport is just forty kilometers from the Capital City of Kampala, and is served by several international carriers from Europe, as well as connected to Nairobi, Kenya and Arusha, Tanzania via Uganda Airlines. The advent of Alliance Airways servicing southern and eastern Africa is also proving to be most beneficial to this very important gateway into Eastern Africa.
For American tourists. Visas are not required to enter Uganda which boasts of excellent hotel accommodations, comfortable safari lodges and a wide array of tempting restaurants with all of the modern facilities and amenities that a tourists now expects when traveling to the Continent of Africa. To most visitors the attraction of East Africa is the chance to experience first hand the spectacular sights and sounds often only glimpsed on the television screen. Uganda is also home to several unique tourist attractions that cover the gamut from historical to cultural to ecotourism. These include Lake Victoria, The Mountains of the Moon, The Source of the Nile, the Mountain Gorillas, and many fabulous Ugandan National Parks.
Kampala
Other sightseeing attractions in Uganda are the city of Entebbe, which is the gateway into Uganda for most visitors who arrive at the Entebbe International Airport. The word Entebbe means 'chair" and is derived from a local legend in which the King commanded his dominion from a carved rock that he used as his throne. Entebbe is a traditional lakeshore town and is situated on Lake Victoria, which is the second largest lake in the world. Entebbe is home of the Entebbe Wildlife Educational Center, which is a showplace for the animals of Uganda, especially chimpanzees and exotic bird as well as the Entebbe Botanical Gardens, which are a tropical paradise of Ugandan plant life.
Another tourist attraction is the city of Jinja, which is a major commercial center and is the second largest city in Uganda. Jinja also rest on the banks of Lake Victoria at the "Source of the Nile River'. Here one can see the monument of John Speke, who in 1862was the first European person to set eyes on this fabled point of origin of the Nile River. Jinja is also home to Owen Falls Dam, which is a magnificentexample of modern engineering with the hydroelectric generating plant that supplies most of Uganda and several parts of Kenya with electricity. In addition, Uganda has many spectacular National Parks from which to experience all types of flora and fauna of East Africa. Uganda's National Parks reflect most of the extraordinary diversity of the country as a whole.

They arecomprised of many lakes, swamps, dense forests, mountains, rich savanna grasslands, woodlands and rolling plains. Owing to an abundance of grasslands Uganda supports a great number of herbivores and in terms of biomass for the real heavy weights - elephants, buffaloes, and hippos, hippos, Uganda reigns supreme! To preserve and manage these great creatures for posterity, the Uganda National Parks were established in 1952 and there are presently seven National Parks and the following summaries are mentioned for your consideration.
Queen Elizabeth National Park, the 'jewel in Uganda's crown", which is known as one of the truly outstanding treasures of Uganda. Here on ca discover a vast array of Ugandans wildlife like elephants, buffaloes, hippopotamus, Uganda Kobs, bucks, antelopes, baboons, chimpanzees and the famous tree-climbing lions as well as the greatest concentration of birds in East Africa with over 500 species. Rwenzori Mountains National Park is where the legendary "Mountains of the Moon" can be visited.

Uganda has the third highest mountain in Africa and one can participate in several mountain expeditions, which provide many tourists with wonderful and unique scenery. Murchison Falls National Park, which is also one of Uganda's most spectacular venues in all of Africa. This is the largest game park in Uganda and has the largest concentration of animals to include elephants, hartebeests, giraffes, buffaloes, crocodiles, antelopes and countless birds. Here are also the awe-inspiring Murchison and Katuma Falls, where one can participate in some of the most exciting white water rafting/canoeing in all of Africa.
Lake Mburo National Park is unusual in that it contains an entire lake providing a broad diversity of habitat from the lake shore to the savannas. Within easy access from Kampala it makes for a perfect weekend "get-away" Several animals to observe there are huge of impalas, zebras, antelopes, hippopotamus, crocodiles, and a wonderful diversity of birds as well as theuncommon topi. Kidepo Valley National Park, is also one of the most spectacular parks in Uganda. It possesses unusual scenery unsurpassed by any other park in East Africa.
In this vast panorama, one can see a constant parade of wildlife to include elephants, zebras, buffaloes, ostriches, cheetahs, dik-diks, antelopes and over 200 species of birds. It is however situated in a very remote region of Uganda. Bwindi's "Impenetrable Forest" National Park is a true African jungle. It is so aptly named because of the dense undergrowth, vines and other vegetation that makes it an almost "impenetrable" rain forest. Here you can observe many Colobus Monkeys and chimpanzees searching among the trees for fruit and edible plants.
Mgahinga Gorilla National Park is the home of the Mountain Gorillas, which are quite possibly the most awe-inspiring animals to be found in Africa. Here is where on can experience the wondrous 'gorilla tracking safari"in search of the mountain gorillas in their natural habitat. Access to view them is strictly controlled however. Uganda can also be truly called a landof lakes, as almost one third of the country is covered by water. Uganda is home to Lake Victoria, the largest lake in Africa. One can sail across Lake Victoria and make a stopover to the Ssese Islands. Many of these islands are uninhabited, except for a few fishermen; therefore, they make for a perfect habitat for exotic birds.
If you are interested in learning more about Uganda, as a potential destination choice for your next vacation/excursion to the Continent of Africa, please contact Helen C. Broadus, the International Secretary of the Africa Travel Association. She is also the President of Venue International Professionals, Inc. a full-service travel and tourism company and can be reached at (301) 868-0490. She recently completed a three-week safari to the East African countries of Tanzania, Kenya and Uganda and has promoted travel and tourism extensively throughout the Continent of Africa.
Uganda Tourist Board
P.O.Box 7211
Tel: 256-41-342196/7
Fax: 256-41-342188
E-mail: utb@starcom.co.ug
Website: http://www.visituganda.com
Exploring the City of Kampala
From article by Helen C. Broadus
Kampala, the Capital City of Uganda, much like Rome was originally built, is spread over seven hills and takes its fabled name from Kasozi K'impala, interpreted as "the hills of the antelopes". The origin of Kampala goes backto 1891 when the Kabaka of Buganda held his court on Rubaga and Mengo Hills. Today as you stand on the hills within Kampala you are blessed with magnificent evergreen views intermingled with red tiled villas, green iron roofed bungalows and tall modern buildings surrounded by a lush green countryside and the nearby Lake Victoria.

While Kampala is often referred to as the greenest city in Africa, it is also the heart of Uganda, serving as thecenter of commercial life and the seat of government. It is a vibrant modern metropolis adorned with many beautiful gardens and parks which provides a colorful oasis in the midst of the urban landscape for both the citizens and visitors to admire. Hotel facilities range from the best in international standards with state-of-the-art conference facilities, to accommodations for the more budget-minded traveler.
There are many attractions to see in Kampala such as : The Kasubi Tombs, which were the traditional royal tombs of the Kabakas of Buganda; The Namugongo Martyrs' Shrine, which commemorates twenty Ugandan Christians that were burnt alive in 1886 on the order of the Kabuki of Buganda; The Ugandan Museum featuring a display of Uganda's cultural heritage, and a vivid reminder of their fabled past; The National Theater of Uganda, which opened in 1959 and is truly a national theater for the people of Uganda;

The Parliament Building, which is the seat of Uganda's government and symbol of their independence; Makerere University, which is the oldest and most prestigious university in East Africa; and the Markets of Kampala, where shoppers can absorb the pleasures of the Nakasero Fruit and Vegetable Market, the Owino Market in Nakivubo Place or the Ugandan Craft Center in downtown Kampala. Kampala also has several famous religious landmarks to include The Rubaga Cathedral also known as St. Mary's Catholic Cathedral, which is a magnificent edifice standing on a hill overlooking the city; The Namirembe Cathedral, also known as St. Paul's Protestant Cathedral located on an adjacent hill, which is the largest of its kind in East Africa; The Baha'i Temple, which is the only temple of this religion found in Africa; The Hindu Temple on Sikh Street; and The Kibuli Mosque which is situated on Kibuli Hill.
Uganda Tourist Board
P.O.Box 7211
Tel: 256-41-342196/7
Fax: 256-41-342188
E-mail: utb@starcom.co.ug
Website: http://www.visituganda.com
To be part of the delegation and join ATA, contact ATA Headquarters:
347 Fifth Avenue, Suite 610
New York, NY 10016, Tel 212 447-1926, Fax 212 725 8253
E-mail: africatravelasso@aol.com, Website: www.africa-ata.org