How Friends of World Heritage Works
Whether your quest is to understand ancient civilizations, you're passionate about unique coral formations in tropical waters, or you're an avid traveler determined to satisfy your wanderlust, Friends of World Heritage provides a way to learn and explore more about the world around you.
The mission of Friends of World Heritage is to foster a constituency of World Heritage supporters and travelers to ensure the protection of World Heritage sites for today's travelers and future generations. Expedia, Inc., UNESCO's World Heritage Centre, and the UN Foundation are working together to support this mission.
Friends of World Heritage is dedicated to raising awareness about the importance of protecting World Heritage, promoting sustainable development, and offering ways to explore these sites through sustainable travel. There are many ways you can become involved.

We encourage people to:
become active and talk about the importance of World Heritage;
volunteer in conservation activities at World Heritage sites
travel to the sites to support local economic development
sign up to become a Friend; and,
contribute to the Friends of World Heritage Fund.
100% of the resources raised through the Friends of World Heritage Fund will go to World Heritage projects and priorities where resources are scarce. Furthermore, contributions from individuals may be matched twice over by Expedia, Inc. and the UN Foundation (up to a total of $50,000 each), turning every $1 into $3. Friends of World Heritage also welcomes and accepts corporate, foundation and other donations.
Friends of World Heritage's founding partners &endash; Expedia, Inc, UNESCO's World Heritage Centre, and the UN Foundation &endash; jointly allocate the Fund, identifying projects that support local tourism enterprises that can help alleviate poverty and conserve World Heritage sites. Projects that benefit from Friends of World Heritage support will be profiled on the web site so you can learn more about the impact Friends of World Heritage. More->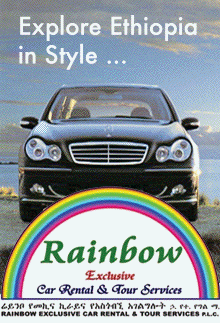 International Mission to Investigate Gorilla Killings
PARIS, France. A group of experts from UNESCO and the World Conservation Union, IUCN, has been invited into the Democratic Republic of the Congo to investigate the slaughter of four mountain gorillas in Virunga National Park last month. They leave Paris Saturday on a 10 day mission to the central African country.
The execution-style shootings are considered a setback for gorilla preservation and for conservation of the World Heritage site, which was placed on the List of World Heritage in Danger in 1994.
Two suspects have been identified as being involved in the killings. One has been arrested and is assisting the authorities, but the other is still at large. Both were seen early on July 23 at the scene where the gorillas were shot, according to the International Gorilla Conservation Program, IGCP.
Working with local authorities and partners in the field, the members of the UNESCO-IUCN mission will investigate the reasons for the targeting of these rare animals whose population in the park is estimated at 380 out of a total of 700 mountain gorillas worldwide. Seven mountain gorillas have been killed in separate incidents this year alone. More->

World Heritage Alliance
United Nations Foundation and Expedia announced the launch of the World Heritage Alliance, an innovative joint initiative to promote sustainable tourism and awareness of World Heritage sites and communities around the world. This partnership believes conscientious travelers can contribute directly to nature conservation, historic preservation, and poverty reduction through sustainable tourism.
"As one of the world's leading travel service providers, Expedia has the unique privilege of helping educate our customers, suppliers, and employees about the importance of sustainable tourism," said Dara Khosrowshahi, CEO of Expedia, Inc. "By working with the UN Foundation to found the World Heritage Alliance, we hope to expand our customers' travel horizons and help preserve our world's treasures for current and future generations to enjoy." More->t
ore->