About Monda Tours
An African based tour operator, Monda Tours & Travel Limited has been designing unique safari vacations and adventures of all kinds to East Africa and special packages to The Spice Island of Zanzibar. Whether you are looking for a beach or a swimming pool, a gorilla or a baboon, to play golf or to fish, to climb a mountain or look at it, visit historical monuments we can help.
We cater for the fit and special interest groups. Our clients are guaranteed high standards of services and all our packages have been carefully planned. We boast ourselves on attention to detail with innovative and interesting itineraries being our specialty. We at Monda tours and safaris invite you for your real taste of African experience. Our experienced tour guide will provide you with the very best in African safaris. Our safaris get nature while not abandoning comfort.
Why Us? We Believe great travel can transform you and the experience should be memorable. we put into practice the numerous requests of our clients. our unique and imagination travel adventures covers your tour the best you would ever imagine. we offer a good range of exciting journeys.
Monda Tours & Travel gives you the most innovative itineraries, distinctive enrichment programs and above all, the finest and memorable accommodations not forgetting your safety.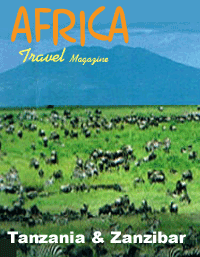 Contact Information
Monda Tours & Travel Limited
P.O Box 2008
Old Stone Town Malindi
Zanzibar, Tanzania
Tele / Fax : 255 24 2235434
Email: monda@zanlink.com
info@mondatours.com
Web: www.mondatours.com
Direct Contacts ( Cell Nos )
Attn Mr. Jabbir: 255 777 478 558
Attn Mr. Willy: 255 777 453 583
http://www.mondatours.com/index.html

Zanzibar named Best Island Destination in Africa and Middle East
Zanzibar is popularly known as the "spice islands."
Zanzibar is located about 30 K off the coast of mainland Tanzania in the Indian Ocean.
Zanzibar is actually an archipelago with the two main Islands of Zanzibar (also known as Unguja, the larger one) and Pemba (the smaller of the two).
Zanzibar was incorporated into the United Republic of Tanzania in 1964.
Zanzibar, which in 1992 had only 723,300 people, does have its own democratically elected president and government that run the internal affairs of the Islands.
Zanzibar's Serena Inn on the Stone Town waterfront is a splendid example of the careful preservation of historic buildings. This project undertaken by the Aga Kahn Fund for Economic Development, owner and manager of the Serena Hotels, involved the restoration and rehabilitation of two historic buildings , the Old Extelcoms Building and the Chinese Doctors' Residence.
Zanzibar has the largest number of carved doors in East Africa.
Zanzibar's Stone Town has 50 mosques and four Hindu temples.
The House of Wonders is one of the first buildings in East Africa to have electricity and Stone Town's oldest existing building.
In 1987, the Stone Town Conservation Authority was created to provide strict guidelines for architectural design and materials used in all renovations of public and privately owned buildings.
Above facts from Karen Hoffman's Stone Town story
• Zanzibar is the world's oldest functioning Swahili city.
• Zanzibar has seen an influx from the British, Dutch, Portuguese, Egyptian, Phoenicians, Assyrians, Indians, Chinese, Persians, Arabs and Sumerians at various times in its history.
Zanzibar offers the visitor a variety of pristine beaches and stunning coral reefs.
Zanzibar's Muslim worshippers, during daylight hours of Ramadan lunar month, may not eat, drink, smoke or have sex. Exempt only are the sick, young children and travelers .
The earliest visitation to Zanzibar was in the 8th century, when the Arab traders arrived.
Zanzibar's oldest remaining building is the 11th century mosque at Kizimkazi .
The name Swahili comes from the Arab word sawahil which means 'coast'.