"Africa in the World of Aviation" includes Best of the

16th World Airline Routes Development Forum in Vancouver, plus our Supermap of Air and Marine Gateways in Africa's Big 5 Tourism Regions - North - Southern - Eastern - Western - Central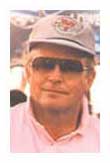 By Jerry W. Bird, Editor.
From my earliest experiences with rugged bush pilots in the far Yukon, to service in the Royal Canadian Air Force and close partnership with Transport Canada's vast Airport Network, flying has been in my blood. For over 15 years, I have flown to gateways across Africa; the most recent being Banjul, The Gambia for the ATA 35th Annual Congress. Serendipity played its familiar role when we received "The World's major Airlines and Aircraft Companies" by David Wragg. This prompted a a series of book reviews, and an evaluation of Africa's airline industry past, present and future.Today so many airlines operate throughout the world, even the most knowledgeable enthusiast can soon become confused about which carrier flies from where to where. Our new issue will provide the answer." From Cape to Cairo and Global Markets beyond.->Venues Index .Interview with our Editors->

Plus our ATA 35th Anniversary Tribute to Mira Berman, featuring her flashback,"Africa's Future is in the Air."

By Mira Berman
ATA, which represents the hopes, desires, plans and potential of Africa's travel - tourism industry was born in 1975 and raised under the most trying political, social and financial conditions. Today's ATA continues to seek new markets, win new friends and open new doors. In Africa, recent years have signaled remarkable changes. Ranking high are new direct routes and realistic fares from New York and other USA gateways. In evaluating Africa's transportation scene, ATA members can be considered

among the most astute judges of all. Since our launch in 1976 at a Congress in Nairobi, Kenya, ATA members have flown on every airline serving the continent and its offshore islands, and have boarded regional carriers that crisscross, this vast expanse of geography, linking dozens of emerging cities and towns. Some have gone by train, or enjoyed waterborne adventures along the coastline of two oceans, the majestic Mediterranean, or Africa's historic canals, lakes and rivers. More .
Selected Weekly Aviation News Articles and Items from Eastern Africa and the Indian Ocean Islands



By Prof. Wolfgang Thome

Each week on the dot, Dr. Thome provides the readers of Africa Travel Magazine with a detailed report which includes many timely items and articles on the airline industry and related transportation in that important area of the world. With string participation at the Routes Forum in Vancouver, These items will be more important than ever. Above photo: Mrs. Esther Thome with Actor Forest Whittaker, star of "The Last King of Scotland, based on the story of dictator Idi Amin.." Continued . Plase send us our comments.
Book Bonus: 16-Page Chapter from "To Timbuktu for a Haircut" by Rick Antonson, CEO of Tourism Vancouver, Routes 2010 Host City



Author Rick Antonson

Our editorial and tourism marketing team has worked closely with Rick Antonson, Vancouver's Ambassador of Tourism since the early 1990's. He appeared as a supporter and keynote speaker at several of our Air and Marine Tourism Conferences and Air Highway Days Events in Western Canada. Rick has s a special place in his heart of hearts for Africa - and it shows in this great new travel book. A story you will never forget.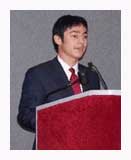 Edward Bergman team scores huge success with 5th Annual ATA Presidents' Forum
Venue: New York University. Latest Update

ATA 35th Africa Congress, Gambia summary.
Air Highways a

nd Transportation Update
SATH World Congress Cruise, Jan. 2011
Perfectly , Privately, Pemba
TTB Award at Houston Worldfest
Culinary Tourism World Summit, Halifax, Sept. 19, 20
Boeing Partners with AFRICAN Airlines


////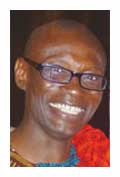 Another Bonus Book Review in this issue! West Africa's international Culinary Tourism Superstar Profile

Pierre Thiam:
ATA Partners with African Union, UNWTO
Senegal President Wade speaks on African Unification
Are Djibouti's Camel Caravans Worth Their Salt?


Benachir Akli: Supporter of ATA Events in Morocco
5 Star Corinthia Tripoli targets USA
ATA Benefits from MEDJET Partnership
Angola to Gabon, Cameroon & beyond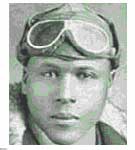 African Airline Industry Pilot Training and Development, Past, Present and Future

AFRAA a major partner with ATA
Flying Times to Johannesburg, SA.
Editor's Keynote Speech: Angels on my Shoulder
Fabulous Flight to The Gambia on Arik Airlines of Nigeria
Heard about South Africa's Exciti

ng New Tartan?
Delta Flights between Ghana and the USA
Search Leaders for Africa Topics / Logo links
Tanzania News / National Parks / Doug Pitt
Hoffman: Your Home in Lisbon enroute to Angola
Zambia Weekly News - Gill Staden -Namibia - Caprivi
What is the Air and Marine Tourism Conference?
Self Made Man Who Retired in his 30s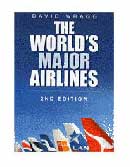 Bonus Book Review! The World's Major Airlines and Aircraft Companies Profiles and Preview

Author David Wragg
Christmas Safari, Mafia, Selous & Ruaha
Ghana: Famous Ashanti Royalty
New Edition Marketing Africa Tourism i

n USA
10th Annual Tanzania Tourist Board Awards, Gambia
GLOBAL AFRICAN DIASPORA: YEARBOOK EDITION
Abacus Vacations Book your Uganda Tour with Us
Glenn Carroll of SA elected to ATA Director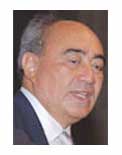 Double Bonus! Why Support African Airlines? What's the value of a Cruise Industry and Marine Tourism Opportunities in Africa?

Lelei LeLaulu
Africa's Fashion Awards for 2010
Abuja Carnival West African Mardis Gras
Business Focus on Africa and Dubai
Conservation Or Exploration? Prof. Wolfgang Thome
Transportation Update on Northern Africa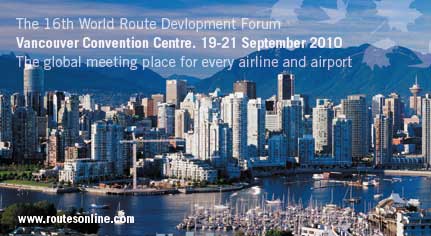 This website is produced by AFRICA TRAVEL MAGAZINE in partnership with the AFRICA TRAVEL ASSOCIATION
Magazine Circulation :Tourist Boards, Global Trade Organizations, African Country Embassies in Africa and Overseas, Mayors and Municipalities, State Ministries, African Hotel, Travel Agent and Tour Operators Associations, Airlines and Airports, Targets - Investors, Travel Agencies, Church Organizations, Universities, Libraries. Distribution to ATA Chapters and Association Partners, such as PATA, ASTA, UNWTO and CCA.
Event Distribution: All Africa Travel Association (ATA) World Congresses, Seminars and Symposia, New York Times, LA Times, NBC and Boston Globe Travel Shows, Adventures in Travel and other major venues in North America, Europe and Worldwide.
Retail Circulation: Subscriptions and sales via internet and bookstores. Partnership with the Tanzania Tourist Board and selected charities. Free subscriptions to waiting rooms at medical clinics, hospitals. schools, etc. You pay postage only.
Online Circulation: Pre-launch of each issue occurs weeks ahead of the announced printing date. This adds thousands of viewers who are potential visitors, or involved in the travel, trade and tourism industries.
Value Added Bonus: Directory and Banner Ads plus Text Links and Hosted Pages on our powerful ATA Website. Print advertisers receive web advertising based on the size of their bookings. Our site generates over 12 million hits annually and ranks #1 on Google and Yahoo for many Africa searches.
Corporate Press Display: Africa Travel Magazine editions are now available on the world's largest newspaper and magazine kiosk on the Internet. Their subscribers include Fortune 500 companies, hundreds of libraries and other prime contacts. We're in good company, along with USA TODAY and other leading publishers. Africa Travel Association Website Viewers can download, print and circulate copies of each issue from the ATA website weeks in advance of print publication date. This extends your reach and influence by hundreds of thousands, which adds effective circulation over an extended period.


Our magazines available FREE to African Exhibitors at major events.
You pay freight only.

.........




Googled Us Lately?
Millions of hits and visits to this website from all continents. Powerful stories and Faces of Africa spark search- leading results.