Flashback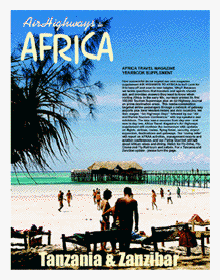 TEDGLOBAL "Africa: the next chapter"
FROM WEBSITE:
Over the past few years a growing number of people in the TED community have become passionate about Africa, a continent that appears to be at an important tipping point. Its problems and challenges are well known. Less well known is that across the continent, change is afoot. Instead of relying only on development aid, Africans across the continent are beginning to take matters into their own hands. Ingenious solutions are being applied to tackle some of the toughest health and infrastructure problems. Businesses are being launched that are capable of transforming the lives of millions. New communication technologies are allowing ideas and information to spread, enabling markets - and governments - to be more efficient. And the numbers suggest that incomes are starting to nudge up in some countries and real growth is on the way. A new Africa beckons.
It couldn't be a more exciting time to be holding the first TED conference in Africa. We invite you to join us on a journey into the continent's future. The program line-up of 50 speakers - like all TEDs- includes inventors, business-leaders, entrepreneurs, scientists, designers, artists, writers, activists, musicians and mavericks. But they have this in common. They are all doing something valuable for Africa's future. Their voices will inspire. And their ideas will spread.
Some of the speakers already confirmed include:
Binyavanga Wainaina
Bola Olabisi
Ken Ofori-Atta
Simon Mwacharo
Carol Pineau
Chris Abani
Chris Johns
Danniel Annerose
Dele Olojede
Ernest Chijioke Madu
Eleni Gabre-Madhin
Andrew Mwenda
Much more online- http://ted.com/