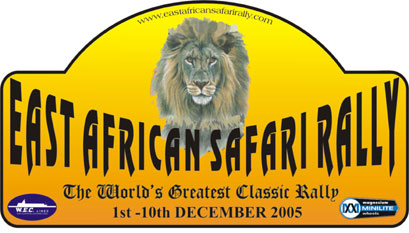 East African Safari Rally
A Sports Tourism Special has topped our agenda for several years, and an interview with Mike Kirkland paved the way. A supporter since day one, Mike introduced us to the East African Safari Rally, December 1-10, 2005. The exciting event starts and ends in Mombasa -- under the giant horns in town center. In addition to a CD we plan to use at 10 Adventure Travel Expos starting this fall, Mike opened the door to a wealth of information through the Rally's web site, such as these comments:
"Following the celebrated running of its 50th anniversary in 2003, the East African Safari Rally returns in 2005 and the event will run from 1-10 December. The world's greatest classic car rally will cover a marathon 4,200 km over nine days and once again take the crews through the remote and beautiful landscapes of Kenya and Tanzania. The East African Safari Rally commemorates the original Coronation Safari, a unique event run by enthusiasts to celebrate the Coronation of Queen Elizabeth in 1953. In 1960 the event was renamed the East African Safari Rally, running annually until 1972, and, in keeping with the sense of history, only cars produced before 31 December 1974 (or the exact same car if built before 1978) are eligible to compete." Watch our Home Page for further announcements on our ATA media coverage and visit: http://www.eastafricansafarirally.com/index.html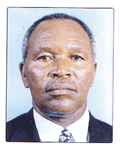 Much more to come as we add new installments weekly
Read about Kenya's famous Olympic Athletes of the Centurty from our interview with Dr. Kipchoge Keino, head of the National Olympic committee of Kenya (left), and visits with many others. These include those in the preceding pages, plus the CEO of Kenya Airlines, African Airlines Association, the Kenya chamber of Commerce, Kenya Tour Operators Association, Utalii College, the East Africa Wildlife Society, Kenya Travel Agents Association, the Standard Group, Grreat East Africa Auto Rally, Alliance Hotels and Resort, the Mombasa and Coast Tourist Association.
- > -> -> Excerpts from our Grand Tours of Kenya